The advent of internet has made the world become a global village and helped Pakistan become a part of it as well. With more than estimated 17.8% of active internet users in Pakistan, one can still not get enough of the hilarious "slow internet", "turtle speed internet", "yeh bik gayi hai internet" memes online.  
Internet service providers in Pakistan include PTCL, Qubee, Nayatel, Zong, Wi-Tribe etc. who offer a plethora of internet packages according to their customers' needs and requirements. You must compare broadband internet packages before deciding on which one to purchase. And before investing in any new internet device, it is important to understand some of the basic jargon which will help you decide which internet service provider is best for you.
Internet Service Provider (ISP): This is the company that provides you internet services.  The major providers of Internet access are phone companies, cable companies, and government entities.
Broadband: This technology allows high-speed data transmission in which a single cable can carry a large amount of data at once, allowing more information to be transmitted in a given amount of time like more lanes on a highway allow more cars to travel on it at the same time. The most common types of internet broadband connections are cable modems and DSL modems.
Bandwidth: It refers to the volume of information per unit time that a transmission medium can handle. An internet connection with a larger bandwidth can move a set amount of data much faster than an internet connection with a lower bandwidth. Bandwidth is typically expressed in 'bits per second', like 60Mbpsor 60 million bits (megabits) every second.
Internet connection types: The most common connection types are DSL, cable, fiber-optic, and dedicated leased lines. They vary in their speed capabilities (measured in megabits per second, or Mbps) and in cost.
What factors should be considered before selecting an ISP:
Understand your requirement: Choosing a suitable speed is one of the key decisions you need to make. If you are running a small business from your home or you have more number of people who will be using the connection, the more bandwidth you will need. But if you will use your connection for email and browsing, a lower bandwidth connection would be fine
Equipment and installation fees
Customer service: This can be a deal maker or breaker. Opt for those ISP who respond quickly and get you issues resolved promptly with minimum hassle
Best ISP have their own underground network cables
Integrated Services: Some service providers offer internet, TV and phone facility using a single line. This 3 in 1 service adds more value to your money and you don't have a mesh work of wires in your house
What is Fiber Optics?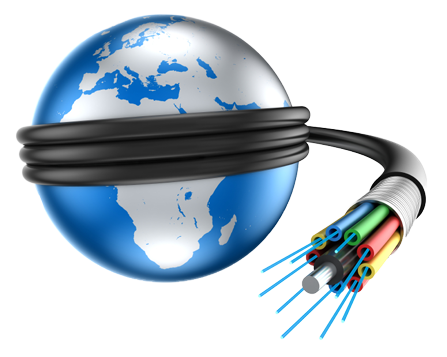 A Fiber optic line is a thin, flexible thread made of glass or plastic, which can be used to convey light from one end to the other. This light contains information, and makes up the basis for fiber-optic internet and communication
Pros of Fiber Optics:
Better connection quality: Since fiber optics are resistant to electromagnetic interference, hence avoiding interruption or degradation of performance which can be caused by electromagnetic radiation from any external source
Higher Speed: Fiber optics attains higher maximum speed. This fact is especially evident when networks become congested, as all users of wireless networks share same bandwidth or speed. The more users at one time, the more congested and slower the wireless network becomes.
Distance matters: Fiber optics wires transmit clear signals to a much longer distance i.e. a user sitting 10 meters away will get the same signal as someone using it miles down the lane.
Higher Security: In this day and age data theft has become a huge concern for users. With fiber optics, the data is secure as it does not radiate signals. Also, breaches in your system are easy to identify as soon as they occur.
Cons of Fiber Optics:
Physical damage: Fiber wires are extremely delicate and hence can be damaged or cut easily, resulting in loss of transmission
Fiber requires that you be physically connected and not move around too much
Fiber interfaces are typically more expensive
What is wireless internet?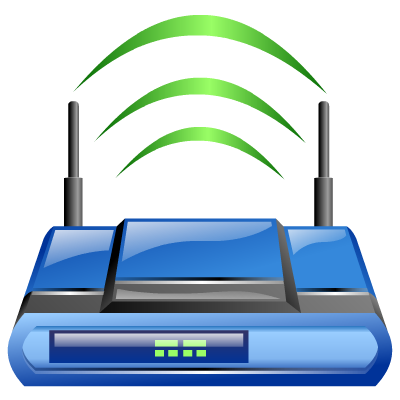 Wireless broadband is technology that provides high-speed wireless Internet access over a wide area. This kind of broadband is delivered through radio waves
Pros of Wireless Internet
Easy to access: this is an immediate advantage; users will not be bound to a desk in order to use the internet. Wireless network allows its users to use laptops, tablets or phones anywhere
More the merrier: Wireless network allows multiple devices to function simultaneously
Cons of Wireless Internet:
Stay closer: in order to get better signals, the users will have to consider their distance from the Wi-Fi device. The further away you go, the quality and speed of internet deteriorates
Bandwidth Usage: Wi-Fi devices allows more people to use internet at the same time but this also increases bandwidth usage i.e. the amount of data traffic being sent from and received by your network. In a nutshell, more data can slow your internet connection if you have multiple devices using one connection
Security Concerns: Although most of the wireless routers allow you to set a network password but failure to use this feature may result in unwanted data theft and intrusion
In order to save yourself from the agony of slow internet connection or frequent disconnections and bad customer service, it is important to know your needs and usage. You have to carefully compare broadband internet packages from internet service providers in Pakistan in order to make a suitable decision. Fancy advertisements will not provide you adequate amount of information, so consider your budget and find the best ISP offering with most speed in that budget along with good customer service.