Considering the costs of repair, maintenance and buying a new car, car insurance is becoming as necessary as life or health insurance. It is by no means an unnecessary expense. Considering the state of traffic in our major cities, with traffic accidents happening frequently and resulting in unexpected car repairs.
Regarding auto insurance in Pakistan, there are multiple suitable options. The user decides according to their preference, car usage, and budget. Users should select a policy that fits their budget by researching the form of insurance they need and reviewing the costs of guidelines provided by different insurance companies.
Car Insurance is the Need of Current Times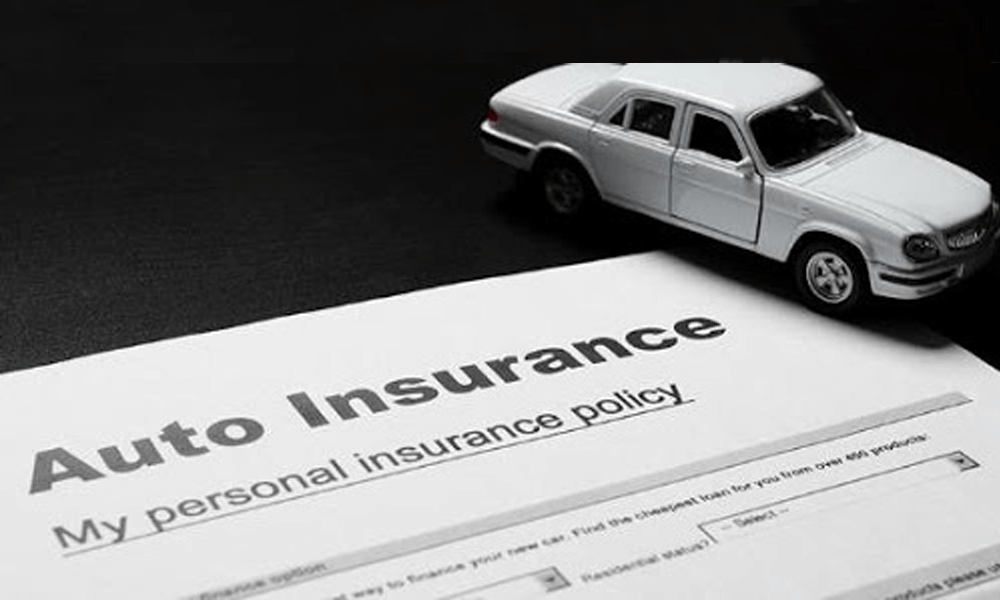 The most popular reason for buying auto insurance is its security against accidental damage and third-party liabilities. However, despite being a fast-growing phenomenon in Pakistan, information about car insurance and the policies available is scattered and sometimes outdated, leaving many potential buyers looking for answers. Many car users are still not convinced about the multiple benefits of auto insurance.
In the current inflationary situation, car insurance is even more attractive as it helps to protect you (and your budget) from sudden expenses due to car theft and accidental damage. It is a known fact that a lack of insurance claims in a year can allow users to request lower premiums the subsequent year (this is given in the form of no claim bonus)
Understanding the rationale behind car insurance and the different types of available policies is essential.
Benefits of Car Insurance in Pakistan
Getting insurance is as important as driving a car in Pakistan. The reasons behind this might differ from person to person. But the primary purpose is based on benefits like financial protection and protection against natural disasters like floods, fire, etc. Insurance policies also insulate insurance holders from the risk of car theft and offer them peace of mind.
There are multiple goals for opting for car insurance. Some of the major ones are as follows:
1.   To Follow Legal Requirements
It is a legal requirement in the case of financed and leased vehicles to get comprehensive car insurance. In the case of self-owned cars, third-party insurance is still mandatory under law.   Both these forms of insurance have different benefits that will be discussed later. Having any form of insurance is helpful in the case of an accident.
2.   Financial Protection
Financial protection is the main reason for opting for car insurance in the first place. This is the need of the hour now as we need to build as much cushion from sudden expenses. The apparent advantages of insurance are the advantages of known and therefore managed expenses and protection from car damage. We all know the traffic situation on our roads. Being insured offers us coverage during difficult cases like accidents which cause damage to the car.
3.   Cover Expenses of Repairs and Maintenance
In the case of accidental damages, the expenses of repair and replacement of parts can be an unwelcome financial burden that causes problems in an already stressful situation. People with car insurance save on mental stress and money as their insurance company will cover the costs of repair and [art replacement as per their policy (if you have opted for comprehensive insurance).

4.   Protection against car theft
Amongst the many issues, we face daily is car theft, which is more common than we like to acknowledge. Getting your car insured helps to protect your investment in the vehicle.
Car Insurance Policy Options in Pakistan
In Pakistan, there are three primary forms of insurance policies for cars. These are discussed in detail below:
Comprehensive car insurance
Third-party liability car insurance
Collision car insurance
1.    Comprehensive Car Insurance
This car insurance covers all the risks a car can face, like accidents, theft, flood, third-party liability, damage, and even fire. Since the dangers are extensive and maintenance and replacement after any damage are expensive, this form of insurance is the most expensive. However, this also offers the most peace of mind as you pay the insurance premium and forget about any other expenses related to your car.
2.   Third-party Liability Insurance
In this type of car insurance, the company covers damages done to others (third party) due to your mistake/fault. It only covers damages to the others, not those done to your vehicle.   While this is a cheaper version, it is usually ideal for users that do not drive their vehicle extensively or use it during peak rush hours or on high traffic routes.

3.   Collision Car Insurance
This car insurance coverage pays to repair or replace your car if it is damaged in an accident with another vehicle or object. This is often used by people with newer cars that will not be using it as the primary car and want to protect their investment
Pro Tips To Consider When Buying Car Insurance In Pakistan?
Select the right policy type:
If you have two cars, one used most of the time and the one less used will probably not need comprehensive insurance. Getting theft protection or third-party insurance should be enough (this would depend on the car's worth). Similarly, the vehicle used for errands all over the place should be insured under a comprehensive policy to cover all risk potentials.
Don't raise claims for small or minor damages to get No-Claim Bonus
The no-claim bonus is usually generous, don't waste that by claiming for minor wear and tear or small damages. Know what you get under the no-claim bonus, and then assess if you need to claim damages or not.
Compare all the policies available
For first-time insurances as well as for renewals, do some homework as see what the market rates are. Knowing this can help you negotiate better.
Keep the amount to be paid for accidental damages (deductibles) high
When negotiating your insurance premiums and deductibles, make sure to keep them high so that extreme damages can be covered. This may add some thousands to your premium but will pay off in the case of an accident.
How To Select The Right Insurance Company
Follow these tips before finalizing any car insurance company.
Compare the policy rates of different companies
This involves getting quotes and insurance details from all the companies that appeal to you. Compare premiums, coverages and bonuses to know what you are getting into.
Compare the advantages and disadvantages of all your shortlisted options to come up with clear top 3 or top 5 selections.
Look for the limitations of each company
Ask around for the problems and service issues from other customers of your selected top 5 companies. See how they compare in terms of service, payment of claims, processing process and overall customer experience.
Negotiate with your top 3 based on their benefits and limitations to see which gives you a better deal.
Prepare for The Future
a simple way to get a jump on 2023 is to prepare for it. Start internet surfing for quotes for car insurance. All major insurance providers have websites which are equipped to handle car insurance queries in a user-friendly interface. All you need is your insurance proof, policy documents and the ability to file a car insurance claim.
Some FAQs about Car Insurance
Here are the answers to some common and important questions.
Q: What items impact the price/premium of car insurance?
The total value of your car
Make and model
Parking and usage areas
Driving history
Year of manufacturing
With or without a tracker device
Insurance estimated amount
Q: Does the policy provide coverage when multiple people drive the same car?
Car insurance coverage is obtained for cars, not for the specific people driving them. Having multiple drivers of a vehicle is not a problem. However, when applying for an insurance policy, ensure the insurance companyknows how many people usually drive the car and in which areas.
Q: Do insurance companies offer countrywide coverage?
Everything has a price, and you need to be willing to pay it. Most companies don't offer nationwide coverage for the simple reason that majority of people don't need it. If you travel by road extensively, you can opt for it, but it will probably affect your premium value and push it upwards, and highway driving has its west of risks and clauses.
Q: I want to insure my car for ride sharing or rental. What are the special requirements for this? 
Again, insurance will be offered, but the premium values will change due to different risks compared to a car used for personal use. The best option is to discuss with your insurance provider and negotiate for a better premium.
Things You Need
When applying for insurance, these are the documents you need to have.
CNIC
Latest photos of the vehicle
Vehicle registration documents
Any other documents required by the company like policy forms, renewal forms