There are certainly some of the healthiest foods you should be eating every day. While there's no real definition of the best food, at Smartchoice, we think of them as all-rounder-foods brimming with various disease-fighting nutrients and delivered in a delicious form (think: antioxidant-packed blueberries).
As that what we do right, we also try to get to a policy which is the right fit, a plan that checks all your needs and requirement and also is monetarily complementing with your pocket.
The healthiest foods and diets focus on real wholesome food which includes Lots of vegetables and fruits, whole grains, healthy proteins and fats. Added sugar and sodium is limited. Some of the healthy things are also super healthy and good for energetic lifestyle but they might be a little expensive for regular use, you can indulge in them occasionally like sea-food, berries etc.
In this article, we don't exactly tell you the meal plan with its servings and portions but we tell you the essentials for a healthy meal plan that are important to sustain a healthy body and mind.
These below mentioned things can be part of your routine not just in one manner but can be used in multiple ways, cooked, raw, as an ingredient for some other parent dish etc.
Yoghurt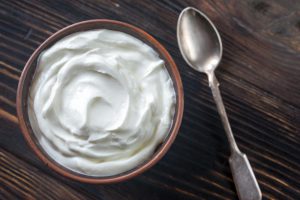 Yoghurt is one most easily accessible dairy product it contains probiotics or "good bacteria" that help keep our guts healthy. It's also rich in calcium. Just 1 cup of yoghurt provides nearly half the recommended daily value of calcium and delivers phosphorus, potassium, zinc, riboflavin, vitamin B12 and protein. Choose Greek yoghurt for an even bigger protein boost and whenever possible reach for plain.
One should avoid having the flavoured yoghurt as it lacks any additional benefits and leads to an increase in sugar intake that may lead to other health problems.
Having yoghurt in the morning before starting your day keeps your stomach PH balance and also keeps you hydrated it is especially advisable to have yoghurt in suhoor before you start your fast as it controls thirst throughout the day.
Nuts all the way?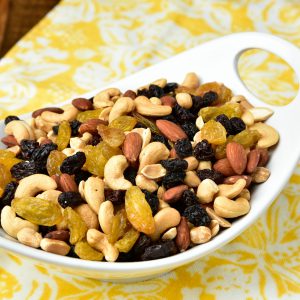 They're packed with healthy polyunsaturated fats and magnesium, two important nutrients for heart health. These nutrients may also ­offer protection against insulin resistance, which can lead to ­diabetes. Antioxidant compounds found in nuts, including ellagic acid and resveratrol, can reduce the wear and tear on your body from free radicals. In turn, this lowers inflammation, which may reduce cancer risk. Plus, nuts provide insoluble fibre, which studies suggest may help you stay healthy by feeding beneficial gut bacteria.
The ways you use nuts as part of food/meal plans: spread peanut butter on toast and have it for breakfast, lunch, dinner or grab it as a snack, keep a handful of nuts of your liking with you for a snack or a munching bits while working or make your own simple trail mix, means mix nuts of your choices together for instance dried mango bits, dried raspberries, pumpkin seeds. Walnuts and almonds make a very tasty and healthy snacking.
Eggs
A source of high-quality vegetarian protein, eggs might give your meal more staying power too. One egg has about 70 calories and 6 grams of protein. Plus, egg yolks contain lutein and zeaxanthin-two antioxidants that help keep eyes healthy. Mounting research links lutein and zeaxanthin with reduced risk for age-related macular degeneration, the leading cause of blindness in people over 50. And lutein also may help to shield your skin from UV damage.
Eggs can be made part of your meal multiple ways like half-boiled, full boiled, poached, fried, omelette, scramble etc. one myth that having egg every day leads to pimples and acne which is absolutely baseless, as one commercial said "Sunday ho ya Monday Roz Khao Anday" keeping the health benefits in mind one should always incorporate eggs in their diet.
Who knew the humble egg was so nutritious?
Oats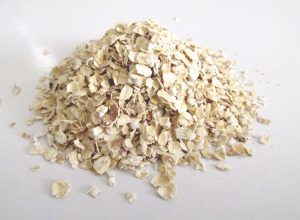 Oats are a breakfast staple and quite the superfood it has soluble fibre which helps you lower cholesterol, prevents blood sugar from spiking and keeps your tummy filled longer. Eating more oats is an easy way to up your fibre intake, a nutrient most of us don't get enough of.
Fibre is good for our guts and our waistlines and for keeping us full-all very important qualities in a portion of breakfast food. Plus, oats are whole grain and plain oats don't have any added sugar. For a superfood meal or snack start with plain oats and turn them into healthy meals and snacks like berry oatcakes, homemade granola to enjoy with fruit and yoghurt, DIY energy bites with peanut butter or simply with milk, plus you can have sweet or savoury oats based on your taste buds.
Two ways to cook oats can be:
Stovetop: Bring 1 cup water (or nonfat or low-fat milk) and a pinch of salt (if desired) to a boil in a small saucepan. Stir in 1/2 cup oats and reduce heat to medium; cook for 1 minute. Remove from the heat, cover and let stand for 2 to 3 minutes.
Microwave: Combine 1 cup water (low-fat milk), 1/2 cup oats and a pinch of salt (if desired) in a 2-cup microwavable bowl, microwave on High for 1 1/2 to 2 minutes Stir before serving.
Add-ins makes any oatmeal better-tasting, but they also make it more nutritious. Topping oatmeal with your favourite fruit boosts the fibre and nuts offer healthy fats and make breakfast more filling, too and the best part is that you won't feel quite bored with the plain old oats if you have it in multiple variations?
Fruit:
Dried fruit (such as raisins, cranberries, cherries or chopped apricots or dates)
Fresh or frozen berries
Applesauce
Jam or preserves
Chopped or sliced fresh fruit (such as bananas or apples)
Nuts or seeds:
Almonds, pecans, walnuts, hazelnuts, pistachios or peanuts
Sesame seeds, ground flaxseeds or chia seeds
Sweeteners:
Maple syrup
Brown sugar
Honey
Spices:
Cinnamon
Nutmeg
Ginger
Cardamom
Dairy: Add more calcium by topping with a little bit of yoghurt or milk.
If you are a working person with a busy schedule and it's difficult to manage the whole cooking business in few precious morning minutes that you have between your sleep and office, you can always cook them ahead of time as what's better than a delicious, comforting bowl of oatmeal in the morning?
How about having it ready when you wake up! Make big-batch oat in your slow cooker on a Sunday and then keep it in your fridge. Each morning, simply spoon up a serving's worth in a microwave-safe bowl, add a tablespoon or two of water and then microwave until hot (1-2 minutes). It's a simple, tasty way to have your favourite breakfast ready and waiting any day of the week.
Spinach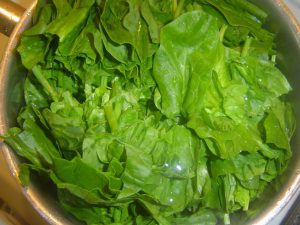 The greens are the life saviour, they provide you with such nutrients and minerals that our body requires. Dark leafy greens do a body good. Spinach is teeming with important nutrients: vitamins A, C and K-as well as some fibre, iron, calcium, potassium, magnesium and vitamin E. Studies have found that eating more greens, like spinach, can help you lose weight, reduce your risk of diabetes, keep your brain young and help fight off cancer.
We all have seen the cartoon popeye the sailor man in which whenever there is a certain situation eating spinach gives Popeye the strength to deal with it bravely, same spinach helps the body deal with anything foreign and harmful to our body.
Keep a certain portion of green leaves spinach, salad leaves, cabbage etc. and part of your routine to stay healthy and live a fit life.
Corn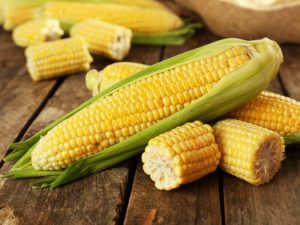 Contrary to popular belief, corn is healthy. Even fresh corn isn't as high in sugar as most people think there's about 6 g in a medium-sized ear. Popcorn (if you skip the butter and salt) makes a great whole-grain snack: 3 cups of air-popped popcorn has less than 100 calories and provides 3gms fibre. Cornmeal adds crunch and flavour to a variety of baked goods, and 1/2 cup of whole-grain cornmeal has 4g fibre. Corn tortillas and corn flakes are whole-grain, too!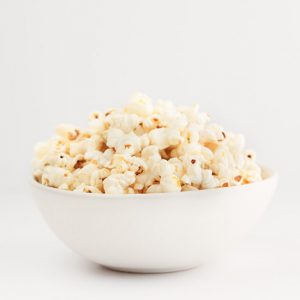 Corn is not only a tasty snack but as per research pop-corn also helps to breastfeeding mothers, so corn also falls high on our list of nutritious foods as it is not only tasty but can be taken in multiple forms salads, soups, popcorns, boiled, with poultry or fish and many other combinations.
Getting organized feels good and reaching your weight loss goals or leading a healthy life with clean diet feels even better. So, take enough time to follow through with these nutritious elements and make them part of your diet plan and stay on track.
Your healthy meal can be made in this manner:
Multiple meal plans that can be formulated based on taste and requirement by your body, for instance, your breakfast can be:
One cup corn flakes/oats with two teaspoons sugar and one cup non-fat milk
One banana
One hard-boiled egg/scrambled or poached egg
One cup of black coffee or herbal tea
(Macronutrients: approximately 401 calories with 18 grams protein, 72 grams carbohydrates, and 6 grams fat)
During the mid-day, if you feel hungry around 11ish or 12 you can easily opt for
One cup plain yoghurt with one tablespoon honey, one-half cup with fruits or berries, and one tablespoon almonds
A glass of water, hot tea or black coffee
(Macronutrients: 302 calories, 15 grams protein, 46 grams carbohydrates, 8 grams fat)
You can go fancy with your lunch adding healthy yet tasty elements to your meal by having
One cup whole wheat pasta with one-half cup red pasta sauce or pepper sauce
Medium garden salad with tomatoes, spinach, corns and onions and two tablespoons salad dressing
Glass of water
(Macronutrients: 413 calories, 11 grams protein, 67 grams carbohydrates, 12 grams fat)
Again if you feel like your appetite building up, you can go for a snack like
One and one-half cup cottage cheese or ½ cup nuts
One fresh peach or any fruit of your choice
Glass of water
(Macronutrients: 303 calories, 43 grams protein, 23 grams carbohydrates, 4 grams fat)
Dinner needs to be done well, as one should eat well because then comes a whole night break you have your next meal so a good dinner meal can be
Dinner
One fish/chicken filet
One cup green beans/leaves
One cup of brown rice
One small garden salad with two tablespoons salad dressing
One glass of non-fat milk
Water with lemon or lime slice
(634 calories, 27 grams protein, 78 grams carbohydrates, 13 grams fat)
Planning healthy meals isn't difficult but if you're not used to it, the planning can take a little practice. The examples we provided should give you a great start. Once you have a system in place, you'll breeze through the ritual you might even start to enjoy it.
Don't feel discouraged if you don't stick to the plan exactly as outlined it's OK to make variations that fit your lifestyle and needs and make your taste buds happy. Just do your best to incorporate healthy choices into your day, vegetables, fruit, lean proteins, beans and pulses, and whole grains are always smart bets.
Making a healthy meal plan an following through-it is necessary to maintain your health in this hustle and bustle world but one another thing that is very important is to understand that being human we are not immune to all the evil bacteria and viruses even though we have a pool-proof healthy routine, so for that we should get a health cover.
The health cover from Jubilee General Insurance will provide you coverage against any unforeseen and unexpected medical emergency that may arise at any time without any warning or intimation, as we know some diseases can be rampant and may affect us when we are least expecting it. So make a pledge, live healthily and get covered today!
There are multiple plans being provided by Jubilee General Insurance, that covers all your health needs, for instance, the family health plan covers husband, wife and children up to three, HER care plan that specifically is for women related diseases, Parents care plan that is a unique design plan for individuals and parents falling in the age bracket of 45 years to 65 years, this plan also covers the pre-existing illnesses and the critical care plan is a lump sum settlement for diseases like cancer, heart attack etc.
So, understand each plan and find the right from multiple plans available from Jubilee General Insurance available at Smartchoice.pk, you can get your health plan within minutes after you make the payment online, you will receive your policy in your email,
Search, Compare and Buy your plans Today!!