Managing personal finance is much different than managing the finance of a company. However personal finance management is as important as it is for any business. Thus, we must pay similar level of attention to managing our personal finances. For this reason, we have come up with some amazing mobile applications to help you manage your personal finances without any hassle.
You wonder where all the money vanishes from your pocket each month? The solution to the problem is simple; install a budget tracking mobile application.
With an efficient app, you won't need to worry about keeping a track of your money anymore. It can help you both in keeping a track of where you have spent the money or you want to keep a check on your taxes you need to pay or even if you are looking to make a road map of your financial activities ahead, you can have it all with the amazing mobile finance management applications.
Here is a list of the top most appreciated personal finance management tools that can stay with you in your smartphone and help you save a considerable amount of money by the end of each month.
1-    Home Budget with Sync: (iOS, Android)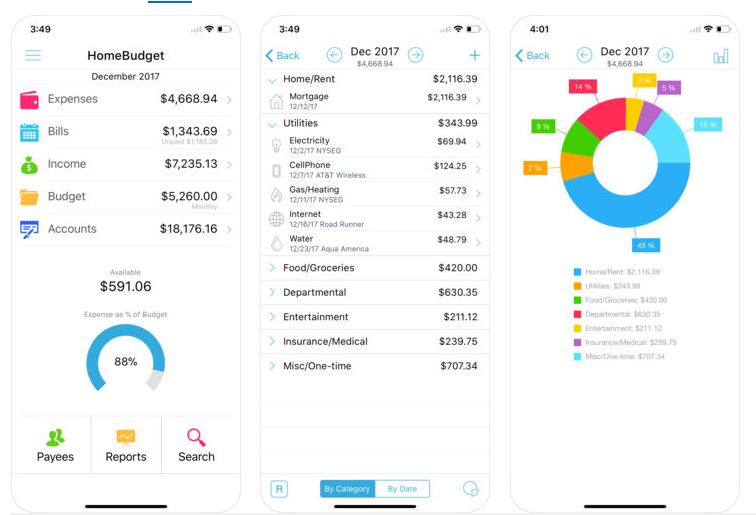 Every opportunity in our life does not come for free and this app is one such golden opportunity. You will need to invest some amount in order to save other. It is a comprehensive expense management and budgeting application that you can buy from Apple App store. This app offers a family sharing feature and allows the users to set their budget and synchronize or share the budget information with many different devices. You can share it with your family members so that you all can keep a check on the expenditures and make a joint effort in saving the money.
This application allows the users to make a budget and manage the income, enlist as well as manage the categories of expenses with the passage of time. Plus you can also track the record of what purchase you have made and from which location. It will help you learn your spending habits and alter your way of earning. This is of great importance for those who are really looking to make some changes in their financial conditions. This app can help every single member of the family to save money on their individual behalf. If you are looking for an easy coordination with your family members, on the matter of budget management of your home expenditures, it is a good option to consider.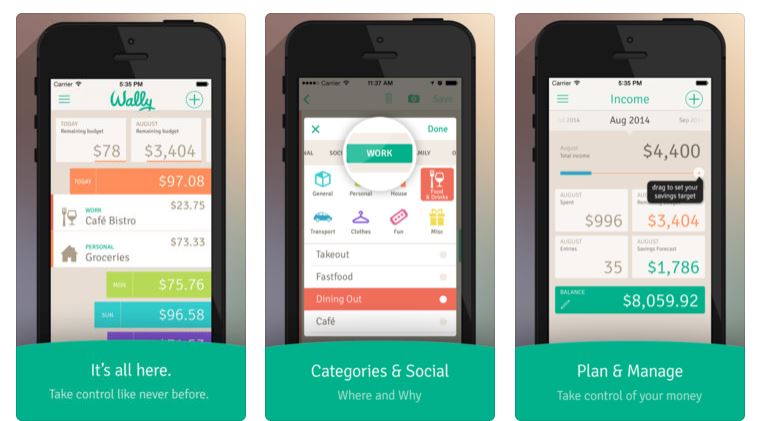 Wally brings all the information that one needs to check or track the expenses they have made and to quickly take a control on them. The user of this app can also set a clear target of their spending, income and the budget they must follow to meet their financial goals. You can keep the check of your expenses right in front of your eyes, on the home screen of your phone. Other features included in this app are; location tools, and social media to help you record how much you had spent and with whom and where you did that. With the Wally  app, you can also have a detailed infographic of your spending.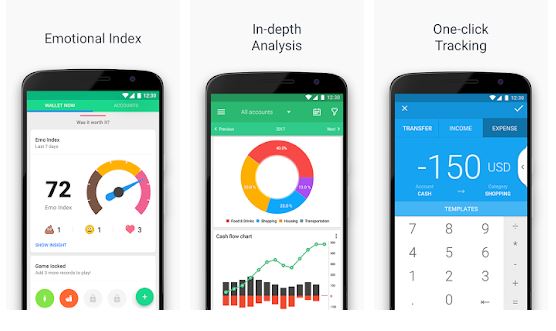 Here comes another offer to you if you are looking for an amazing app on your smartphone to help you deal with your expenses and keep a check on your budget goals. It is an amazing and neat finance tool that helps the user with a lot of outclass features.  The best part is that it supports different currencies.
Thus, if you are a tourist or have to visit some country other than Pakistan, you may keep a check on your expenses using the currency of the specific region you are staying in. The automatic synchronization with your bank account helps this app to give you a detail of the expenses and balance of your spending. With this app, you have the option to import entries manually thus you can never miss even a minor expense detail that is done by a currency note.
You can also label the transactions as per your ease to help you in tracking the spending later. The financial insight and predictions that are given with an easy visualization are of great help for the user to plan their finances ahead.
This app is free but you may need a subscription of almost PKR 1500 to unlock the features like bank syncing and other widgets like reports and charts etc.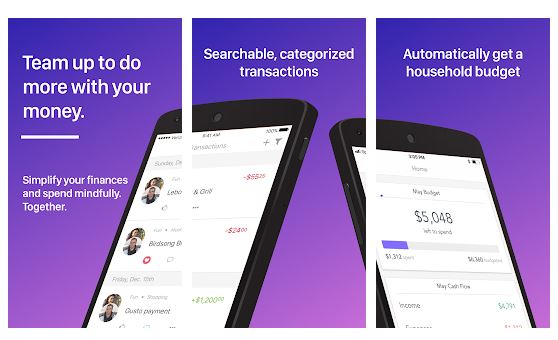 Yet another amazing application that is free and is entirely built around the household and budgeting needs of a common person.
The user can set up an entire household budget by using this app, with easy to do steps and keep a check on your expenses. This app helps you tag transactions, formulate categories, add comments and manage your personal finances. This app also offers automated recommendations about the budget and offers you the insight that may help you as well as your partner to manage the attitude of spending and formula and execute the financial plan together.
5 –    Pocket Guard (iOS, Android)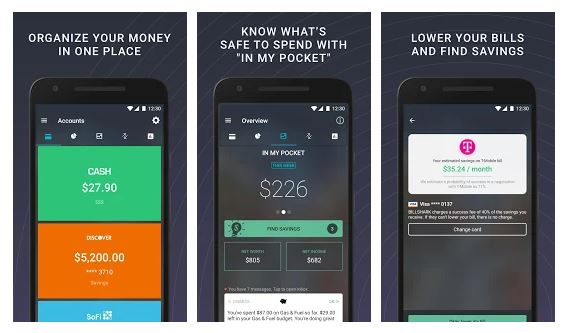 Pocket Guard is a free mobile application and is an amazing bank tracking as well as budget management app that you can keep on your smartphone. This app can help you keep a record of how much is left in your account and how much you can afford to spend in one day.
This app also helps you to crunch the numbers and find ways for saving money and enhancing the financial health of the user. It may includes negotiations to lower the  bills and getting higher interest on saving account etc.
Another plus point is that this app can sort your purchases, subscriptions, bills and other payments and automatically and keeps a record of your previous spending. It can also give you the rough estimate of how much you must spend on your account, without taking any risk or getting into debt.
The Bonus: Wela: (iOS)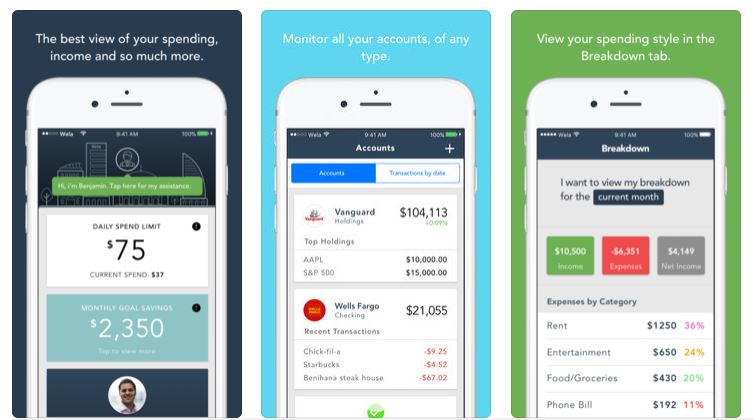 This app is free but can be used only on iOS supporting appliances. It takes the all in one idea with it when we speak about finance management. It also helps the user to link the cards and bank account with the application and to have a quick overview of the financial situation and get some amazing financial advice from the app.
The user of this app can monitor their income and can formulate different categories where they must or might need to make some spending on the earned amount. This app is also helpful in having an overview of the associated investment and their net worth. It is also supported by the AI Chabot that helps the user to save and manage money with the help of expert advice based on your specific case and your personalized goals related to money. However, this service can be used if you have purchased the premium account.