2020 is here…
Where are you headed in 2020? Given that we're on the verge of not just a new year but a new decade, this is the time to go big and travel far in 2020.
With the advent of the New Year, there comes a new list of all trends, fashions, colours of summers and winters and also the list of top travel destinations that should be on your bucket list this year.
These places are chosen on the top-travel destination list by travel experts keeping certain geographical and typographical factors in mind. The place is also selected based on its factors of attraction and entertainment for the tourists.
More than just another random listicle of where to travel in 2020, the list is developed and put forward to bring together local and international stakeholders, content creators, and travellers to help encourage travellers to spread out and appreciate every corner of this stunning planet.
Georgia
According to the recent travel awards Georgia has been termed as the number 1 destination for 2020 in Europe. Georgia is one of the most fascinating, amazing and possibly the world's greatest hidden travel gem, Georgia has so much to offer multiple things to do inside one small country.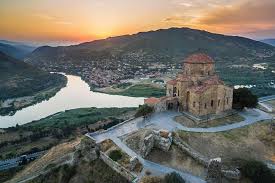 The magnificent Caucasus Mountains give the Alps of Switzerland a run for their money; Tbilisi's bohemian Ancient Town makes Prague's seem certainly ordinary. One of the major attraction to visit Georgia is that it's extremely affordable and pocket-friendly Plus, Georgia is an extraordinarily affordable 2020 travel destination – where else can you enjoy a European-style vacation on a South-East Asian vacation budget?
When to Visit: April to October
Top Tourist Attractions: Ushguli settlement in Svaneti, Khaketi wine region, Old Town Tbilisi
The Cook Islands
Someone should make a suggestion to Maldives and Seychelles to move closer to Pakistan because gallant beach lovers have found a new paradise in the pristine azure waters and granular white sands of The Cook Islands. Mix in a little Polynesian tradition and plentiful of marine life, and you can see why this South Pacific archipelago is all set to be one of the best and one of the most recommended travel destination this year.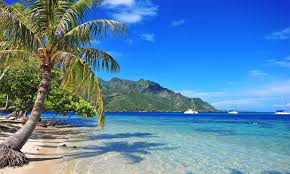 You may be wanting to know the best possible reason to visit it mesmerizing place "The Cook Islands" in 2020? It's a country that appears to on the path to responsible and sustainable development, you must be wondering what would be that these "Cook Islands" have kept aside over 1 million square kilometres of marine conservation area, leading the world in its renewable energy targets, and focusing its development efforts on eco-tourism and is making efforts that would make a country. Bravo!
When to Visit: May to October
Top Tourist Attractions: Aitutaki Lagoon, Muri Beach, Te Vara Nui Village Tour & Cultural Show, Aroa Marine Reserve
Rwanda
Rwanda was one country of Pakistan haunted by violence and extreme unlawful conditions, but with the passage of time it has improved its position and image in the world and gives an opportunity to people to explore and discover, one of the world's most spectacular Gorilla treks, Akegera National park offers people a window to see and enjoy the traditional safari, plus the volcanos and the volcano national park offers you to see the exuberant fire-spewing volcano.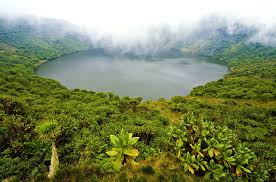 The World Economic Forum has recently named it the safest country in Africa to travel to, even the country's official airline has started operating flights to-and-fro from Rwanda to multiple destinations across the globe. Rwanda is now getting more and more tourist foot-prints on its soil.
The best time to Visit: Mid-December to early February; June to September.
Top tourist Attractions: Volcanoes National Park, Nyungwe National Park, Ethnographic Museum, Kigali Genocide Memorial
Kyrgyzstan
Kyrgyzstan ha has gotten the best destination to visit award in Asia and has been identified as the best place to enjoy mountains and culture in Asia. Kyrgyzstan is a travel destination located in the heart of Central Asia it is a landlocked country, it is a country offers a wide range of exciting activities which can be pursued and enjoyed in Kyrgyzstan. It is the kind of 2020 travel destination that would offer you an experience that is best reserved for people who want to have a good time and adventure.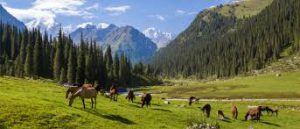 This Central Asian Country can tantalize your senses and make you feel good. If this state has a different name or any other name apart from Kyrgyzstan it would be "Culture".
You can spend weeks and days just trekking on these beautiful mountains any person even least bit interested in hiking and exploring these trails would be thrilled to explore these paths on the planet.
When to Visit: Northern Kyrgyzstan – June to September; Southern Kyrgyzstan – March to October
Top Tourist Attractions: Issyk Kul Lake, Ala Archa National Park, Ala-Köl, Burana Tower Complex
Gothenburg, Sweden
Sweden a Scandinavian country in Europe, as per the world's sustainability index it's the world's most sustainable development. Sweden second city is a model for a responsible and sustainable destination to the aforementioned source.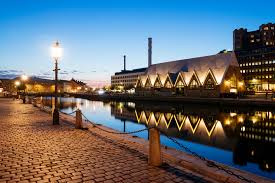 Sweden's second city is a standard of what responsible and environmentally friendly tourism development should look like in the 2020s and in the years ahead. You can check out the picture-perfect 17th-century district of Haga, chow down on some fresh seafood at the "Fish Church," or visit Scandinavia's largest amusement park Liseberg during the holidays when it transforms into an enchanted Christmas market. Gothenburg offers the coolest and the most rocking city break on the continent.
When to Visit: May to September for warm weather; Late November to March for cold-weather activities
Top Tourist Attractions: Röda Sten Konsthall, Slottsskogen, Konstmuseum, Liseberg Amusement Park
Dominica
Oceanfront in Dominica
Can you ever imagine what the Caribbean looked like before it was completely conquered by commercialization meaning hotels and resorts, at every nook and corner of the Caribbean? Well! The good news is that you don't need to imagine much, just head-over to Dominica-Oceania region.
Now visiting Dominica you can feel closer to nature than anywhere in the region, it is the last and final hidden gem of the Caribbean that you can see with your own eyes. The green lush mountains and pastures are so lush it seems like it's actually coming alive.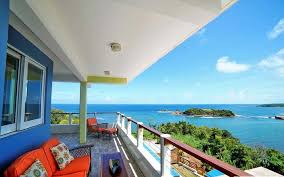 Whether you swim or hike is all to your discretion, either way, you are close to nature so close that it might seem like a dream to be experiencing that crystal clear water. There are also many eco-friendly steps and initiative being taken in Dominica that look promising enough to be said that Dominica would be the future representative of the Caribbean.
Even if you are a person looking for an opportunity to invest and grow head over to Dominica it the right time and right place to be, as growth is soon coming to Dominica.
When to Visit: October to April
Top Tourist Attractions: Kalinago Territory, Trafalgar Falls, Screw's Sulfur Spas, Morne Trois Pitons National Park
Namibia
Giraffes in Namibia
Are you a person who doesn't like crowds?
Are you looking to get away from the crowds?
Taking up Namibia as you travel destination for your upcoming vacations, you can experience nature as you have never been able to before. Put Namibia on the top of your travel bucket list.
You'll be mesmerized by the million-year-old Sossusvlei dunes, an ethereal landscape, unlike anything you've ever seen in your life. You'll fall in love with Fish Canyon on the first sight, a trench so deep and impressive that it draws comparisons to its more famous American cousin (The Grand Canyon).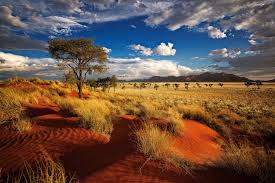 Thrill-seekers would love the sky-diving across the exclusive landscapes and sceneries near Swakopmund. Oh, and the plentiful of opportunities to enjoy a traditional African safari, but the catch would be that any activities that you pursue would be without the throngs of safari vans crowding your way. The mantra would be all the way Raw. Real. And ready for tourists and ready to welcome. Namibia of the African continent is the future of adventure tourism.
When to Visit: July to October
Top Tourist Attractions: Etosha National Park, Fish River Canyon, Sossusvlei, Namib-Naukluft National Park
Panama
The Panama islands are very famous islands starting from their coffee farms and cloud forest, Panama is getting recognized because of Eco-retreats are putting an idyllic isthmus back on the map. Adding colour to its rich cultural history ruined Spanish forts and footprint-free islands, Panama has all the required goods, to make Panama one of the best places to visit and spend their quality time. Which would increase just not the visitor numbers but its attraction too, Panama has recently inaugurated its Islas Secas eco-retreat giving access to 14 rugged little islands in the Gulf of Chiriqui on Panama's sun-drenched Pacific coast.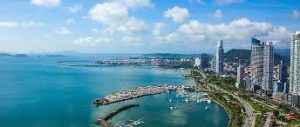 Cast 33 nautical miles off the mainland, the full-service, off-grid escape, which previously boasted only a clutch of beach yurts and basic fishing lodges, comprises four individual casita suites, sleeping up to just 18 guests on one of the islands. Residences, snuggled into the island's toucan-filled tropical forest, are designed with privacy in mind, each with an outdoor decking area, plunge pool and thatched-roof cabana. (Source)
The marine park has one of the largest coral reefs in the Pacific, meaning the waters surrounding Islas Secas bubble with eagle rays, humpback whales, hammerhead sharks and endangered Green Olive Ridley turtles. Guests will be able to paddleboard, snorkel and Seabob their way around, and there will be an on-site scuba instructor, two kitted-out fishing vessels and a designated Adventure Concierge to advise on prime wildlife-spotting opportunities. (Source)
The best part about the newly established Islas would be that it would utilize a hundred per cent solar-generated energy as to not to affect the environment. They have also pledged not to waste food and cater to zero per cent food wastage and 100% utilization of wastewater for irrigation. 75 per cent of the South Pacific coast would remain unexplored and isolated from humans. Strict "NO USE OF PLASTIC" has been implemented on the Islas which makes it even more favourable to witness the growth and sustainable development not at the cost of the environment.
When to visit: you should visit during the short dry season from December to March.
Lebanon
LEBANON is a Muslim country a dynamic state making the most of on its cultural clout, slowly and gradually people are inclined to visit fascinating Lebanon under its crumbling crusader castles and intricate mosaic-paved streets, which have become tourist-free in recent years, are ushering in culture-curious travellers once more.
After the Arab Spring, the country had faced serious violence and uprisings but recently it has been declared as a safe country to resume travels and many adventurous activities and itineraries are now being planned by the tour operators that are giving people access to Lebanon's world-class restaurants, shortbread-sand beaches and ancient ruins for exploration.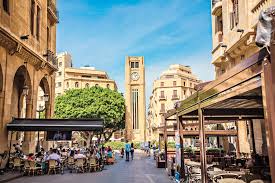 One of the best places to visit in 2020 in Middle-East, which provides a profound mix of the taste of adventure and a glimpse of majestic culture altogether. At Baalbek lies one of the largest and best-preserved Roman sites in the Middle East, with its monumental 2,000-year-old temple to Jupiter and six towering, free-standing columns. As the home of the Phoenicians, the early traders who controlled most of the ports in the Mediterranean, the country reeks of such similarly amazing and intoxicating ancient and prehistoric sites, such as the hippodrome and Roman ruins of Tyre, which can also be explored and seen from underwater while snorkelling, although your water space may be shared with the sea-turtles which are an experience in its own self.
Lebanon is considered to be the melting pot of religions, traditions and cultures, as its appeal can be very clearly seen in Beirut where young creative individuals and business owners are attracted towards the arts and artistic scenes. On another point Tawlet, you can see a whole new dimension of community where every day one woman from a local community cooks food for the whole village on a rotation basis. The all famous markets at Souk el Tayeb are a non-profit market for spice-scented farmers.
The fine-sand beaches, a sprawling network of mountains and expansive, lung-cleansing cedar forests, and it's not hard to see why Lebanon's on our list of "must" travel countries list, it offers you a unique combination of east-meet-the-west kind of experience and also the people with rich culture and traditions add to the allure of Lebanon.
Best time to visit: The spring and autumn, when it's far milder, the scenery is at its most beautiful, and the archaeological sites are not at all busy.
Paris, FRANCE
Paris has always been known as the city of love and happening, the symbol of love Eiffel Tower stands high and mighty making the city look glorious and a major attraction for people travelling to Paris. Now there are other hip new openings reignite the city's enduring appeal
Bien Sur, Paris never really went away, it stayed there and has been there ever since we can remember, but the new and happening openings and attractions have made Paris a strong contender to be visited in 2020 when visiting Europe or can you can even Paris alone and enjoy this majestic and contemporary city together.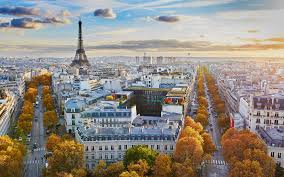 A volley of slick new openings looks set to draw a fresh crowd to the City of Light. Some of the new opening places are Bulgari Hotel Paris, designed by Parisian architects Valode & Pistre (the team charged with overhauling the design of the Gare du Nord) will grace the gleaming paving stones of the Triangle d'Or. The eighth Bulgari outpost will have a spa and pool, a restaurant with a contemporary Italian menu designed by Michelin-starred chef Niko Romito and a leafy courtyard garden.
We believe it would be an expensive deal but if you visit once you must be prepared to see the grandness it has to offer. The first half of 2020 will also see the new Cheval Blanc Paris throw open its doors on the banks of the Seine. The hotel will be housed in the old Art Deco La Samaritaine building, once a grand department store selling designer goods to chic shoppers.
A sweet deal for the art lovers a new modern art museum has been designed by Japanese architect Tadao Ando, while the sweeping circular panoramic painting lining the building's giant dome, depicting global trade in the late 19th century, has been fastidiously restored as part of the project. The project is a gleaming remembrance of the era in which Paris has been glorious and the centre of all activities be it trade, fashion, art etc.
The best time to visit Paris: It is from April to June and October to early November when the weather is mild and enjoyable and the tourist crowds are smaller than summer. The cheapest time to visit Paris is early December, January, and February.
Pakistan
Pakistan a country that has been a victim to inland terrorism, its recent history has been linked with tales of terrorism and extremism, some super internal and external pressures and problems yet when you visit the country, it gives a feeling of relaxation and offers so much to explore.
Being at the heart of politics and history the country has multiple colours of cultures and history of many religions and dynasties on its slate. Making it ultimate adventure travel destination goes from strength to strength and show Pakistan's joie de vivre and vibrancy which can be felt from its sandy beaches to the Himalayas.
Pakistan's relaxed visa restrictions and a high-profile royal visit from the Duke and Duchess of Cambridge at the end of 2019 mean that at a start of a new decade this remarkable country is also entering a new era. (Source)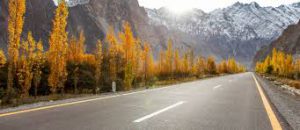 Pakistan is a heaven for any of the intrepid traveller, this is a place of exquisite landscapes, where green spaces are overlooked by towering mountains. In fact, Pakistan has more peaks taller than 22,965ft than China and Nepal combined, making it an almost magnetic spot for adventure travellers and intrepid hikers. Tourist can explore a beautiful green land at 12,250ft Shandur Pass, home to the world's highest polo field, or meet with the Kalash people of the Hindu Kush, famed for their cowrie-shell headdresses and brighter-than-bright embroidery. In Lahore, the sight of 100,000 worshippers crammed into the sandstone 17th-century Badshahi Mosque will leave you breathless, while Mughal-era architectural masterpieces stand resplendent on bustling street corners.
Hardy visitors will find that little has changed since Mughal times with the peaks' gemstone mines, fairy meadows and winding trails are worn into the ground by heavy-laden yaks while the Karakoram, stretching upwards from the north-west frontier and carved into the ancient bedrock, is one of the world's most astonishing highways.
Travelling in Pakistan from the north to the south and from the south the north, each city, village, mountain, valley, and monument has a history that can be explored; it offers its own story and is worth exploring and visiting. Pakistan is not a very expansive country has compared to its neighbour India and China but when it comes to exploring the country's majestic beauty, history, its colourful culture and hospitality nothing can beat Pakistan.
The best time to visit Pakistan: May to October is generally considered the best time to travel to Pakistan, as there is little to no snow in the entire country, and the summer holidays make the country rather lively. This is the best time to travel to the northern reaches of the country, where the beautiful valleys and stunning peaks lie.
Travel and Care…both go hand in hand
We have provided you with an amazing list of travel for 2020, all these places carry their own attractions and have something unique to offer which would add a feather in travel cap, each destination you cover.
All these places offer major travel goals and stir your soul that craves adventure, but it is wisely been put, "prevention is better than cure" here how?
Well, before you embark on your glorious journey….always make sure you are protected; you have all the right coverage and protection, in case you might need it. Since while travelling there are many factors that cannot be controlled by an individual but what you can do is have a cushion to break the fall. This cushion is your travel insurance policy, which will help you not only in saving lots of financial losses if God forbid you to be in such situation but would also help you deal with your emotional trauma and lessen that burden.
We all know; before the travel, lots of last minutes preparation need to be done, but we just know how to make it easy for you, you can buy/procure travel insurance at the comfort of your home, just login into Smarcthoice.pk, fill in some details, there are multiple 100% secure modes to play online such as jazz cash, debit card, credit card etc. and TADAAA…within minutes your policy lands in your inbox protecting you against uncertainties and risks that may arise while travelling.
P.S: while buying travel insurance make sure to read the list of the all the inclusions and exclusions being offered under each plan and also remember to read the fine print.