What is Expo?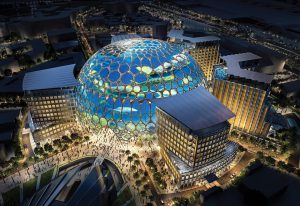 An expo is an inclusive and international location where millions of people meet to share ideas and opinions. It's a place to share ideas and designs, showcase innovation and encourages collaboration and celebrate skills and creativity. These global expos are set-up and organized every five years and are active for up to six months. The first World Expo was held back in 1851 at London's Crystal Palace and it was known as the "The Great Exhibition". It displayed the works and projects of industries of all nations. At that about 100, 00 objects were showcased which included "Inventions" from the industrial revolution.
In that Expo, some of the most amazing inventions and discoveries of science were first bought to people attention which included the telegraph in London in 1851, the typewriter in Philadelphia in 1876, the diesel engine in Paris in 1900, the color TV in New York in 1964, IMAX film in Osaka in 1970, and wireless trams in Yeosu in 2012.
The most recent Expo was held in Milan Italy. The theme under which it was organized was "Feeding the Planet, Energy for Life". It depicted some amazing inventions which were innovative and the same time was helpful to the UAE with its ever-increasing in high-rise buildings. The inventions that were presented some of them included solar trees, panels, and energy-saving elevators.
Now presently the expo being organized brings out a few questions from our perspective that what would be presented where would it be held and many others, mentioned below are many other details regarding the Dubai Expo2020.
Where is it being held?
The Expo site is in the area known as the Dubai South, close to Al-Maktoum International Airport. and within proximity of the Dubai International Airport, Abu Dhabi International Airport, and Dubai and Abu Dhabi Cruise Terminals. The site area covers 4.38 sq.km and will have four main entrances. The metro route of Dubai 2020 will take 46000 passengers per hour to and from the expo site within 16 minutes from Dubai Marina.
What is going to happen in Dubai Expo 2020?
The Dubai Expo 2020, is aimed at increasing cognizance and awareness regarding the challenges faced by the overall humanity on a worldwide level. It would be the world's largest meeting place and will offer multiple opportunities just as networking and promotion of international relationships. This Expo at Dubai 2020 will have pavilions for each country; these country-centric pavilion s would be where countries would display their national cultures and tech innovations and inventions. This 2020 Expo, Dubai is all welcome around 190 countries and it is estimated at around 25 million visitors from all over the world. This event would allow the visitors and tourists to experience and delve into Emirati hospitality, as well as UAE traditions and culture, their amazing tolerance and inclination to inclusivity and cooperation.
Benefits will 2020 Expo to Dubai?
Dubai Expo 2020, it is an amazing opportunity to increase the avenues of tourism and economic growth and contributes towards the overall growth of Dubai in the coming period. I would also a good time to explore opportunities for long term business ventures internationally. This Expo the theme has been very carefully selected to address the current issues and scenario which is "Connecting Minds, Creating the future. Expo 2020 is being organized around the ideas of Opportunity, mobility, and Sustainability.
Opportunity – focusing on the potential for individuals and communities to shape their future.
Mobility – to create a dynamic society physically and virtually.
Sustainability – respecting and living in balance with the world we inhabit.
When did the work on the Expo2020 site start?
The Dubai Expo 2020 site development physically commenced in March 2016 and would end and be completed this year before October when the Expo is all set to begin to create wonders and amaze and engage people.
How will people get around in Dubai and places around it?
Dubai has organized multiple modes of transportation for the Expo 2020; there would be easy availability of taxis and a comprehensive metro system. Additionally, the Dubai metro system would have its metro station dedicated for expo 2020, which will be able to facilitate 40,000 to 47000 people per hour to and from the Dubai expo site. You can hire a car on rental with a valid international license as well. So there would be a comprehensive transport system managed by the Emirati's that would be able to hold and serve each person traveling to Dubai expo 2020.
Where and how many Expos have taken place previously?
Innovations and inventions launched the very first expo in 1851 and the last Expo of its series in Milan, Italy in 2015. Below mentioned is the list of 169 Expo's that have been organized an managed by different countries to showcase pertinent ideas of its time.
Expo 1851, 1862, – London
Expo 1855, 1867, 1878, 1889, 1900, 1937 – Paris
Expo 1873 – Vienne
Expo 1876 – Philadelphia
Expo 1880 – Melbourne
Expo 1888, 1929 – Barcelona
Expo 1893, 1933 – Chicago
Expo 1897, 1910, 1935, 1958 – Brussels
Expo 1904 – St. Louis
Expo 1905 – Liege
Expo 1906 – Milan
Expo 1913 – Ghent
Expo 1915 – San Francisco
Expo 1939 – New York
Expo 1949 – Port-Au-Prince
Expo 1962 – Seattle
Expo 1967 – Montreal
Expo 1970 – Osaka
Expo 1992 – Seville
Expo 2000 – Hannover
Expo 2005 – Aichi
Expo 2010 – Shanghai
Expo 2015 – Milan
Expo 2020 – Dubai
The next Expo would be held in 2025 in Osaka, Japan, which would reflect another theme of collective need an idea that needs focus.
What would be the entry charges or ticket prices?
Tickets vary in price, a single-day adult ticket (18 and over) will cost Dh120 or $33, while a three-day pass, which can be used on any three days during the 173 days of the Expo, will be priced at Dh260 or $71. The pass can be used to enter the Expo on any day, but then has to be fully used within a two-week window.
Next one…
Is any discount available for adults and Children?
Yes….
Children ages below 5 and senior citizens would be given free, but the age proof (any document that certifies the respected age) would be required.
Pakistan and Dubai Expo 2020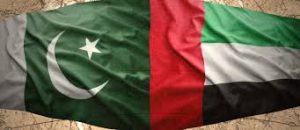 Participation
It came as a piece of good news for all Pakistani's last year that Pakistan is going to be part of the most talked-about Dubai expo 2020.
As Pakistan has formally announced that it would be part of Dubai expo 2020, by signing a participation contract in Abu Dhabi on Sunday. The contract was signed by Pakistan's Ambassador to the UAE, Moazzam Ahmed Khan and Assistant Minister Foreign Affairs and Cooperation Sultan Mohammad Al Shamsi. Pakistan's Pavilion would be built on a large plot in expo 2020 in the opportunity district, and the theme of the pavilion would be "Emerging Pakistan".
Pakistan Pavilion
The Pakistan pavilion is in the construction phase at the moment. The on-going construction of Pakistan pavilion reflects the true potential of Pakistan and would attract masses to engage with Pakistan and to come across Pakistan's multi-facet talent in numerous areas which will promise investment and better exposure, plus the image to Pakistanis.
The theme of Pakistan's pavilion "EMERGING PAKISTAN" has been sought by keeping multiple factors in mind, it will very aptly promote the investment opportunities, reflects Pakistan's tourism potential, important export segments, sustainability, the emerging digital economy, and e-governance.
Women and Entrepreneurs
There has been a special section designated for women and tech-entrepreneurs and multiple prominent and distinguish Pakistanis who have succeeded on segments of social and educational life, achievements of those will also be exhibited at the pavilion and would be duly celebrated encouraging more people to come forward and make a difference in their and other people life. The idea also aims to encourage people to move up the social mobility by selecting the right way forward.
The organizers have focused not only on the event but also on a meaningful legacy. There is a possibility that the Pakistan Pavilion would be retained as Pakistan Centre in the legacy phase.
People traveling from Pakistan
The expo 2020 Dubai is the talk of the town and has been engaging the hearts and minds of multiple people around the world. People in Pakistan are also very enthusiastic about this expo happening in Dubai and many are prepared to travel for this grand event.
While you travel to Dubai, few things need to be ensured so that when you travel you don't face any hardships and difficulties and can enjoy this event at its optimum.
One thing that needs to be insured well before time is your tickets, as the days get near the tickets to the expo 2020 destination would be less easy to find at the same time would get more and more expensive to procure you should remember that you buy tickets during working days and majority of the people browse for tickets online on their day off.
Since you have decided your ticketing and schedule make sure to book your lodging as well before the time of travel, as keeping the aforementioned expo 2020 location in mind, book the hotel or guest room near to that destination which shall save your time as well as your taxi money when traveling to and fro from the Dubai Expo 2020.
One thing you MUST remember is that in these kinds of mega-events there is an active chance of any mishap and its probability to occur also increases so, while making travel plans getting your visa, tickets be sure that you have bought your travel insurance policy. The travel insurance policy should cover all possible happening that may incur while you are traveling or there, as in these kinds of situations there are many known and unknown risks involved.
The travel insurance policy would address such concerns of yours, make you worry and hassle-free and provide you complete peace to enjoy the event. For instance flight delay, loss of baggage and passport, accidental damage, etc. all will be covered under your stated policy, terms and conditions applied.
So, the Mega Dubai Expo 2020, is just around the corner make your travel plans to witness the bombastic expo that happens just twice each decade, but while we all are very excited for expo 2020 and this megalicious event to unfold, be sure to make your plans with proper detailing so you don't end up spending extra and having an experience which can leave a sour feelings so tie your shoelaces and get set go!