Types of car insurance available in Pakistan: there are mainly two distinctions in Pakistan when it comes to car insurance in Pakistan. These two types mainly are distinguished based on their operations and funds management.
So the funds as per their operations are divided into two mainly two types:
Takaful Insurance
Conventional Insurance
Takaful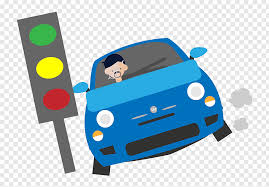 So what is Takaful car insurance?
Takaful comes from the concept of Islamic jurisprudence and as such is grounded in "Muamalat" the basis of the Islamic law that covers commercial dealings. Primarily, it provides for a co-operative system of reimbursement or repayment in case of loss. Its evolution grew out of a belief for some that traditional insurance concepts foster forbidden riba (usury) and gharar (excessive uncertainty) and that therefore Takaful motor insurance could provide a sharia-compliant alternative that would prevent religious compromise to achieve security.
While the outcome to the customer is similar to traditional car insurance provisions, motor Takaful is a co-operative system in which members make shared contributions, and returns are managed via cooperation for the good of all members and this is procured as a joint understanding for all parties involved.
This seemingly more altruistic approach appears to be appealing to consumers as the global Takaful insurance sector is expected has surpassed $20 billion since 2018; although the worldwide figure for conventional insurance remains well into the trillions.
Benefits:
Sharia, or Islamic, compliant
Takaful policyholders maintain the right to share in the surplus that accrues from proper management of a Takaful fund
Community well-being, optimizing operations for affordable risk protection
Funds are only invested in sharia-compliant businesses
Mandatory for those receiving loans from Islamic Banks
Well, the reality is that it is now somewhat redundant to refer to non-Takaful car insurers as only 'traditional.' While several well-established names in the industry have been around for over 100 years, the growth and power of the market have meant that even these brands have embraced the changes necessary to continued success.
Conventional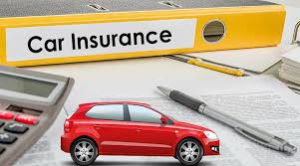 The conventional car insurance is the age-old car insurance which offers coverage of cars based on the fixed premiums paid depending on the premiums paid and the model of the car. The premiums are paid as per the coverage required from the car owner. It's more developed and the companies have long-established legacies when it comes to providing car insurance conventionally.
Even the most long-standing providers have understood that today's modern consumer prioritizes convenience and price and so industry competition has resulted in far greater flexibility for customers in the type of policy they need, including customization, quicker access to obtaining the right policy (mere minutes in some cases) and a far more appealing cost that won't just grow like a weed every single year.
Benefits
A lengthy legacy of performance and stability
A wider range of options to choose from
Innovative flexibility and customization opportunities
Does the Takaful and conventional have same insurance types?
Yes, the takaful and the conventional "Traditional" car insurance has the same plans and same premiums with coverage's, they both differ in their back end operational definitions and modalities of its working. The funds which are used in conventional Insurance have a different than for the Takaful window.
What Plans are available in the market?
There are multiple plans available in the insurance market place; the plans can be procured by an individual based on their needs and premiums. Plans also vary based on their cars and models, for instance, some plans may be available for an old car that is 5 years or more than 5 years old model and some plans and coverage are available for both.
Third-Party coverage (Basic): the third party coverage is the most basic coverage, which is mandatory by the Government of Pakistan, what is the third party coverage it's the shield that can be used when your car hits the other car if both the parties have the third party they can reimburse each other through their insurance and they are compensated through their providers.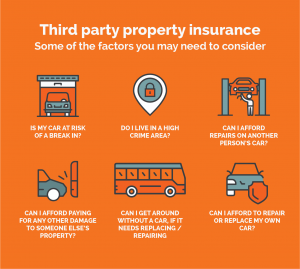 The loss your car incurs is not covered by your insurance provider but the loss incurred by other car is subject to coverage.
3T: The 3T is the magical word, which means this term covers three of your losses if God forbid incurred, the first T stands for Theft; if the car is stolen from any parking or any place the insurer shall reimburse the stolen car if the situation may arise.
The second T communicates TOTAL LOSS which means if the car runs into in an accident and is damaged beyond repair the compensation is provided for the whole car and the car is considered to be an as complete loss.
The third T connects itself to the THIRD PARTY LOSS….
It means that during any situation if your car damages any other car on the road while driving or under any circumstances that loss is paid by the insurance provider, the insurance is claimed and after being inspected the damage and loss is paid by the company that has insured your car.
Disclaimer, Thing to Remember: the coverage of the car, in case of theft and total loss, depends on the VALUE THE CAR HAS BEEN INSURED OR THE PRESENT MARKET VALUE OF THE CAR, whichever is lower at that moment. The 3T plan is only available for the cars of age five and above.
Private Car Comprehensive: This type of insurance covers the car from bumper to bumper, it does not leave any aspect of the coverage out of its area of coverage, for instance, if the car is damaged, stolen, destroyed, destroyed in the act of terrorism, destroyed by natural disaster all this and every part is covered under the policy of private car comprehensive.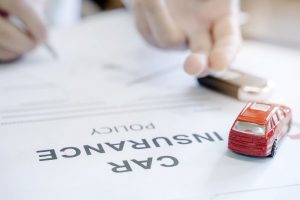 This policy is provided for new cars for the age up to 5 years, there is certain depreciation applied but that is only applied to if a part is replaced with a new one but the labour is 100% covered under the insurance umbrella.
The private car comprehensive is more expensive than other insurance plans as new cars have higher value and have a higher risk attached to them.
Old Car Comprehensive: The old plans have lower premiums and 60% depreciation value attached to all cars. The plan covers the car from bumper to bumper.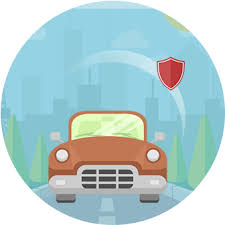 The same as the private car comprehensive plan, but this plan is specifically designed for an old car for age five and above.
Some plans are provided by TPL, those are different from other providers, for instance, its plans like the coverage provided in these plans are value-added as additional covers can be bought by paying extra in addition to the Premiums.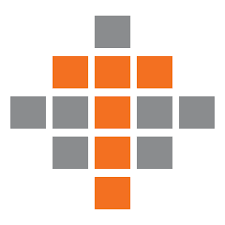 Comprehensive: TPL insurance's comprehensive plan covers your car from minor damage to a total loss. Get your car insured at the premium rate of 3.25%
5T: Secure your car with 5T plan of TPL insurance and get 5 benefits of terrorism, total loss, theft, third party and tracker at the premium rate of 2.5%. plus it's the premium plan offered by TPL in which you can add-on services as per your needs and requirement.
3T: 3T plan of TPL insurance protects your car and gives 3 benefits like theft, third party and tracker at the premium rate of 2.35%
2T: Get basic coverage of third party and theft with the insurance 2T plan at the premium rate of 0.99%
Secure T: If your car model is of 2015 and before then get it covered with the insurance secure T plan to protect your car from any damage and loss at the premium rate of 2.50%
Self-insurance: Self-insurance plan covers your car from any financial damage by giving you 90% coverage at the premium rate of 2.25%
TPL Tracker: You can even get TPL vehicle tracking solutions are equipped with user-friendly Tracker app which is great for businesses, car enthusiasts, families with elderly drivers or newly licensed teenagers learning to drive the family car. If you want to monitor where they are or have been or that they reach their destination safely, you can use the Tracker App through your smartphone, tablet, or computer.
Distinctive Characteristics of TPL Insurance:
The calendar year 0-3 months no depreciation (January to March)
3-6 month-end 5% (April to June)
7-12 month 10% (July to December)
Why there is a difference between the old car and new car rates?
There is a difference between old and new car because old car parts are cheaper than the new cars and the cost of damage and repair is also lower than the new cars, also new cars have more risk of theft attached to them.
Why no 3T available for new cars?
3T is not available for NEW CARS because of high risk and expensive repair bills.
Simple and easy process to acquire car insurance…..
There is a very simple and easy to acquire car insurance process, log in to Smartchoice.pk, enter your card details, for example, the expected/market value of your car, model of your car, make of your car etc. all the car insurance providers with their premiums and coverage would appear on screen just click on the type of coverage you require, enter your basic contact details and within 24 hours you would receive call from a car insurance expert, who would guide and advise you to the best plan as per your needs and requirements!
Is Takaful or Conventional Insurance Cheaper?
The conventional insurance and Takaful both have the same premiums as they have the same plans but the only difference is in the back end handling of funds. Takaful operates as per Shariah and are Shariah-compliant.
Do Takaful and Conventional Insurance Policies Offer Different Types of Products?
Both types of policies offer a wide range of products for motor, health, life, home and travel insurance as well as many other types of protections. Conventional and takaful insurances offer standalone plans as well as rider options.
However, additional takaful products might cater to special Islam-related activities. For instance, Muslims might appreciate Hajj and Umrah takaful plans that cover travellers making the pilgrimage for travel inconveniences, medical expenses and accidents.
If you are looking for insurance plans, whether conventional or takaful-based, do have a gander at our comparison page first to discover the most affordable plans with the best terms. Visit smartchoice.pk you one-stop-shop for all insurance needs.