SUMMARY
Travel…

It is a word that we want to hear so desperately since we know the current situation and the present scenario it is extremely unpredictable and while it is not possible to travel now but it is important to know and understand important things to know once the normality returns, thinsgs like what would be the travel conditions and what would be the places where it would safe to travel, what would be the SOPs undertaken before embarking on the journey, what certificates would be required and how can they be acquired and so on and so forth…

Another important thing that post-COVID19 people would be concerned about would be WHICH PLACES CAN BE CONSIDERED AS SAFE, NEW EPI-CENTERS OF TRAVEL…

This article provides you insight for all such queries and questions that you may have in your mind once the travel-across-the-globe resumes, Smartchoice.pk aims to makes you completely aware and geared for your future travel adventures, through this article.
Cancel Everything & Stay Home….the thing we have been doing since February onwards, weddings cancelled, travels cancelled, religious and social get together cancelled, parks, amusement parks and cinema halls closed and all those things that could have been a meeting point for a large group of people were either postponed or cancelled until further notice.
Now…
"Fear of humans and crowded places will be etched in our hearts for the rest of our lives."
So keeping the scenario in view all travel plans including both domestic and international have been put on hold pretty indefinitely as a result of the COVID-19 crisis, and a lot of countries have been hit incredibly hard financially as a result of the lost tourism.
At the moment is being felt that…The era of peak travel is over
Covid-19 has changed the world's jet-setting ways in the blink of an eye. It could take years for things to return to normal. We have seen many people for years while travelling we have seen many people following a proper cleaning routine: scrubbing tray table, seatbelt, sanitizing armrests, and screen before settling into a completely sterilized seat. The reason for being so meticulous is some people being frequent travellers fly 100,000 miles a year, and since they travel a lot they attribute a lot of their general good health on the road to this fastidious in-flight composition so what if it was just a placebo effect at play?
We all remember Naomi Campbell video that went viral last year for her far more "meticulous approach to aeroplane sanitation, the internet responded with merriment and scorn. I responded with admiration and envy for the extensiveness of her arsenal. Well now that I think why hadn't I thought of masks and gloves?
Of course, now lots of us are thinking about masks and gloves and not only thinking but using it as well, day in day out. Whenever we step out of our homes…be it for getting milk or groceries it has become a permanent part of our dress code and accessories we carry with us where we go and when we go…
Hardly any industry presently is unscathed by the Covid-19 crisis, but the travel industry was among the first to be affected and has been dealt a particularly brutal and fierce blow. Only just a month after the worldwide lockdowns were placed and border closures sealed off entire countries from reach of the masses and travel enthusiast, many of them are already looking back fondly on the tranquil days of travel.
Until February, the pressing existential crisis was too much of it, in fact: travel was on the rise, booming economies and increasing flight routes made the world more accessible than ever before in the history of mankind, swamping destinations like Iceland, Barcelona, and Tulum with more tourists than they could manage. Now, the crisis is the survival of the industry's and its existence.
Rafat Ali, chief executive and founder of travel industry news publication Skift say that "It's going to take so long for the demand to even come close to what it was,", he further added that Skift was relying heavily on over-tourism; now, there has been a complete shift dramatically, to tracking the rapidly changing milieu for airlines, hotels, and all facets of the travel industry.
Present Travelling Scenario
We're still deep in the clutches of the coronavirus pandemic, so it's difficult to predict when or how travel might resume, let alone whether and how much we'll feel comfortable wandering around the world again with the kind of carefree nonchalance to which many of us had become accustomed.
Travelling and Attached Live-li-hoods
We all want Travel back and it has to be back, for too many individual livelihoods and economies depend on it. More than 10% of the global workforce is employed by the tourism industry, the farmers who supply hotels with their produce to drivers who take tourists for excursions and beyond, millions and millions of people rely on business created by travellers. But the way we travel around will undergo a dramatic transformation.
Sure, travellers are likely to adopt a sterilizing procedure that falls somewhere in between some people aware of their workspace and Naomi Campbell's on the sanitation spectrum (keeping in view the of recent happenings, she has upgraded her game to a hazmat suit). But before the masses feel comfortable taking to the skies again, the classic road trip will be resurrected.
Cleaning and cleansing of personal space would become very important to people. No would ever, look at people whom we thought were crazy beforehand cleaning their seats and sanitizing anything they touch, the people we use to make fun of…lesson learned never again!
Things which could make travel foreseeable in the future…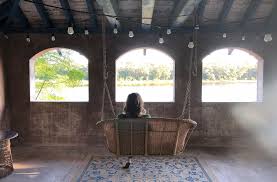 Travel Industry experts comprehend that technology will be a key instrument in the restoration of travel around the world, with electronic passports and IDs, boarding passes, proper medical screening and robot/ mechanical cleaners will be deployed widely to limit and restrict physical interaction between and amongst people and surfaces. Hotels, airlines, and especially cruises will have to determine how to give voyagers the prescribed personal spaces they feel they can keep themselves protected in. And in the short term, travelable local trips to vacation rentals with clean and disinfected facilities can ease shell-shocked travellers post-COVID-19 back into their adventure mode.
Airbnb-type places where you can disinfect yourself, especially in a more remote setting, far-flung areas, mountainous trails etc. those would be the first few steps for us travelling outside.
Road Trips would be the New Attraction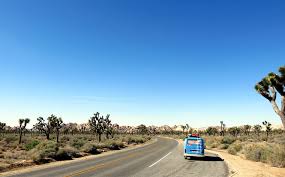 Many people who have never spent so much time at home in one go or consecutively are spending time confined in their home spaces, they are the ones who spent the majority of the time in transit and moving from one place to another. Many of the famous travel bloggers and influencers believe that post lockdown and when the contagious virus spread is contained road trips are going to become a huge thing, especially in the late summer and autumn. It is feared that there's going to be a bit of corona hangover, with people afraid of going to festivals, being in loud and huge crowds or even going to airports.
The coronavirus-induced financial crisis worldwide will also be a key factor in keeping travellers close to home, at least in the short term travel plans. Influencer and travel host Oneika Raymond says "The economic impact of coronavirus will leave many people with less money to do non-essential travel,". One of the factor people would travel more domestically because it's a less daunting prospect and also usually cheaper than a trip to a country far away.
Instagram feeds ad Facebook timeline also many travel groups like travel diary and travel freaks etc. people are posting their nostalgic throwbacks to global adventures that they had pursued it will slowly start to be peppered with new images from those regional and domestic trips.
They think international travel is going to open slowly and gradually and before entry into some countries, travellers may have to prove that they are negative Covid-19 tested, probably within the test which has been conducted within past 24 hours of travel. Probably Europeans and Americans, for the first time in recent history, are going to feel what it's like to have an unwelcomed passport for a while, and some countries, even if they do open up their borders to international travellers, may not allow the entry of citizens from America and Europe.
Whether some travellers from certain countries will be out-and-out banned from the entry remains to be seen, but it's certainly expected that the unrestricted jet-setting many of us had come to take for granted is over, basically pretty much until a vaccine is developed, a vaccine that is probably more than a year away. And after that obstacle, travellers may need to present and carry some sort of Covid-19 pass, very similar to the yellow fever certificate that is a mandatory requirement for certain parts of Africa or South America.
Health Insurance a Mandatory Need…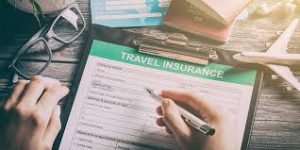 Government-prescribed and required quarantines on arrival or reentry in the country could become the norm while taking an international trip may get out of reach for people with limited vacation/leisure time. And in general, travellers are much more likely to go for health insurance before they undertake travel, many leading insurance providers in Pakistan are providing COVID-19 coverage and protection which can be very easily by filling in just a few details can be acquired from Smartchoice.pk while comparing one policy against other and getting the best price for your desired policy. One thing recommended is to read the fine print of their travel policy, and pay close attention to the World Health Organization and Centers for Disease Control and Prevention guidelines as they plot their travels guidelines.
Influencers and bloggers or vloggers in the travel space, whose personalities and businesses have come to be defined by their jet-setting escapades, are taking these unforeseen and undesirable intervals as a chance to take a run of the mill, though many are still unsure what the future beholds. Many of the travel bloggers are essentially unemployed at the moment, as there's no travel happening and it does not seem that it shall resume anytime soon also one more uncertain thing is the public's appetite for travel moving forward, as so things are in hanging and many are losing so much money and jobs.
"I NEVER BEEN SO GRATEFUL AND AWARE OF WHAT A PRIVILEGE IT HAS BEEN TO GLOBETROT UNTIL NOW"
In the meantime, many people who have travelled and explored are looking back on her past travels with a sense of thankfulness and once the travel resumes each sight you set the eyes on and each flight you take, you will be more appreciative of the ability to travel freely and safely.
We need to wait and watch, all travel destinations will recover at their own pace as nature has its way of dealing with things. While Italy has been one of the hardest-hit nations, its legion of die-hard fans might help it rebound as soon as they're able to return. Andrea Grisdale, who is chief executive of the destination management company IC Bellagio says, "Italy is a country that our travellers have an emotional connection with."
Countries…Not on the top of your travel list…Post-COVID-19
Many countries such as India, Indonesia and other populous countries have which are yet to reach a coronavirus infection peak, and the long term implications are still vague, but its population density might turn off some travellers. The tourist need for personal space to practice disinfecting and sterilizing routine for travelling individuals. People might go back to a place soon like Ladakh, in India a scenic mountainous region in the north, may increase, secluded islands of Indonesia and other countries less populous and explored areas.
Countries…which would be our first pick post-COVID-19
Looking at the scenario and the bigger picture we're going to see is more tourism to Africa because it has not been hit that hard, though cases are still on the rise, it is far-flung desert and safari while the idea of heading deep into the isolated bush for a safari might be appealing, it's too soon to tell what sort of effect the current lack of leisure industry might have had on the endangered wildlife. Tourism is a critical aspect of safeguarding efforts on the continent, and a long time shutdown means empty parks and the great loss occurrence of park fees.
Change that we can expect…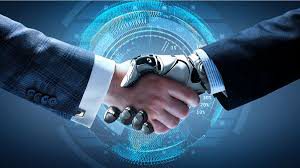 For the commercial airlines, tour guides and operators, and businesses that survive this shutdown, operations will adapt and evolve. Take a popular activity like rafting or some adventurous games where you need to share your gloves and helmets with other people around, would you want to share gloves and helmets with others again, and are you ready to wait while the equipment is sanitized thoroughly before it is your turn? Aspiring rafters will likely be asked to procure their gloves and helmets, and sanitation costs might be added into the overall price tag.
Perks of immediately travelling Post-COVID19
You can expect some of the money being saved post-COVID-19 once travel resumes as flights are going to be cheap because they're going to have to persuade people to sit on planes and it's going to be all right, at the same time costs of some things are going to go up because of the necessity of more cleanness and upgraded sanitary conditions.
Constraints and limitation post-pandemic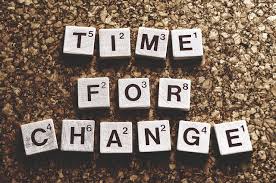 It's would not be an overstatement to say things will have a very different outlook in the years to come virtual meetings are being carried out on Zoom MS teams and other software's, technology is already making organizations question the need for business travel until it is necessary; borders are being more blatantly defined; senior citizens who have the time and resources in-hand who look forward to travelling the world will likely walk more cautiously; and even young, fearless tourists enthusiastic to set out as soon as possible might feel frustrated due to the onset of travel restrictions until vaccines are widely available for the masses.
COVID-19 Impact on the planet…
The universal halt of global travellers has had a positive impact on a planet exhausted by the effects of climate change, and when borders do reopen, people would adopt a more mindful approach to travel to their desired destinations and it will likely be on top of the mind of many people to take fewer trips, extended trips, more meaningful trips. As we arise from months of social distancing, we might be craving for human connections, for instance, enjoy the cooking and atmosphere of our loved ones in Naran or Kashmir or a family road trip to the Himalayas and Karakorum. People might call it "the great reset," and it shall. "Create awareness for a better kind of travel."
While an end to this crisis seems farfetched at this point and time, a lot of countries are going to be affordable to travel to and will need as much tourism as they can get once this is all over to even chip-in to bring the economy back on track. Since we're all suffering extensively from cabin fever when our quarantines end, let's make a blueprint or a list of the best countries to visit once the government lets us travel.
Italy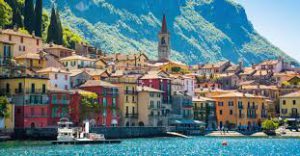 We know the situation Italy has faced an unbelievable loss of life as a result of the COVID-19 crisis. More than 8,200 people have died, and their government and economy have been struggling as the disease rages on. With that understood, Italy will need our tourism now more than ever when this is all the COVID-19 crisis is over. We don't have to explain to you the sites Italy can offer you to calm and at the same time tantalize your senses, the serenity it can offer so just make sure it's on the top of your travel list this travel season. Rural countryside will be more of a draw than Milan or Rome in keeping with what might be a universal inclination for travellers to gravitate towards distant, isolated destinations worldwide.
China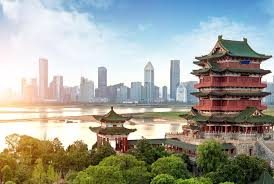 China offers a lot to see and explore starting from Great Wall to the Summer Palace and the Forbidden City, China has some of the most remarkable sites to see and offers some of the most unique culinary ad cultural experiences in the world. Putting this forward tourism is suffering exponentially thanks to the coronavirus. Since Trump reckoning the virus a "Chinese flu" to increased prejudice across the country, China will never be the same old China after this pandemic. Go to China! See the sights, and experience one of the greatest cultures and traditions in the world. At the same time enjoy some amazing time in Shanghai and value for money shopping at Guangzhou, being the hub of industries and shopping.
South Korea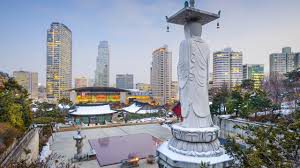 A country that has world's ninth-largest economy, one of the fastest-growing economies has been significantly affected by this crisis and heightened xenophobia, South Korea will unquestionably have a hard time getting back their lost tourism and holiday business. But one needs to remember that the eclectic shopping experiences at Myeong-Dong and 600-year history of Bukchon Hanok Village are all just worth the trip to this side of the Asian continent.
Mongolia
While the utmost travel restriction has landed on Mongolia, the country has a countless number of sites that will need attention when the coronavirus crisis ends. The Gandantegchinlen and Erdene Zuu Monastery are gorgeous locations, and the Gorkhi-Terelj National Park is worth the long trip that one can undertake.
Tonga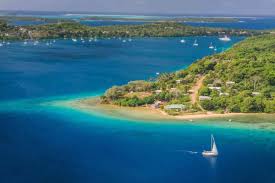 I small island country next to Fiji and can be reached after taking a connecting flight from New Zealand, is one of the most attractive places in the Oceania region, with beautiful islands and resorts, some exotic corrals and beach activity with the sun that shines bright. People with amazing culture, it can just be the place you want to be and visit, post-COVID-19. The currency being used in Tonga is "Panga."
Australia and New Zealand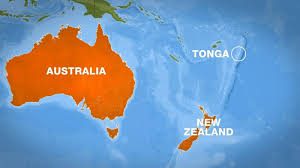 These two neighbour countries have been pretty great at managing the on-going pandemic and should be on your definite list, it has a lot of splashy as well adventurous activities to offer, starting from its beautiful beaches to museums to Oprah house, it's just a place you cannot miss also the Kangaroo and the Kiwi make the cherry on top.
Singapore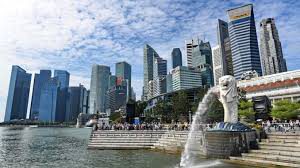 Singapore a city-state, which used artificial intelligence and mapping due to which they were able to overcome, control and mitigate the crisis pretty successfully, Singapore is just the right mix of east meets the west. It is a beautifully modern and technologically advanced country. It can offer a lot of things for people travelling to Singapore. One thing to keep in mind is that it's an expensive country to travel to prepare accordingly.
Few questions that we would like to put forward and do come to our mind are…
What do you think: will we all have to stay home this year?
One thing to remember: We will have to follow the rules of social distancing for a long time until a vaccine against the coronavirus becomes available.
Let's look into the distant future: Many people are worried about when there will be full freedom to travel again. What conditions must be met so that we can once again travel without restrictions?
Will people then travel just as carefree and naturally as before the pandemic or do you expect people's travel behaviour to change, to shift away from mass tourism?
A look at the cruise ship sector is also interesting. This has been in the news a lot in recent weeks. Will it suffer permanent damage to its image?
Last question: If travelling will again be possible without any restrictions, what will be your next holiday destination?
Tourism is part of normal life in almost all societies, and everyone will be happy to travel again. To what extent they can afford it depends on how hard we are hit by the economic crisis that follows the COVID-19. But overall, there will be a lot of catching up to do.
Travel is the most amazing thing on can do based on the fact that they are rightly equipped with everything they do and every place they travel. According to the experts, travelling is not going to be normal anytime soon, by normal we wish to indicate that it shall not be same as it was for a long long time. But nevertheless, humans are great at adapting things they will and shall adapt themselves "To the NEW Normal".