SUMMARY
This Article is a your one-stop-few-minutes read for to understand the need to procure car insurance, it does not highlight the importance of car insurance to save money but car insurance also helps you do away with the mental stress, anxiety and gives you a sense of protection whenever you are on the roads.

This article also gives you an insight into the inclusions and exclusions of a car insurance policy, what you might need to spare some cash for if the need arises. Another important thing to understand is to the type of insurance you carry and the protection it provides you, by which it means the level of protection it gives when you acquire a certain type of policy. As while shopping for the desired car insurance, it is important and imperative to keep this factor in mind, so when you shop one thing important to remember is to compare before you do the deal, as its a long term commitment you should understand the nitty-gritty of what you are committing yourself too…

Compare it at smartchoice.pk as it very rightly says, "Insurance Karao, Tension Bhagao"
Have you ever heard someone…saying "Shaadi karna ya gari khareedna karna is kafi miltey jultey hai (means- Getting married or purchasing a car are somewhat similar to each other??)
You must be wondering…Why??
Let me tell you something interesting…
When you are getting you are all enthusiastic and you plan so much, you don't plan for the few events of your wedding, but you also plan way more ahead than that, for instance, you plan your honeymoon months before the wedding to arrange everything, you plan how your life is going to be like even to the nitty-gritty of what your routine would be, how would you request your spouse to cook your favourite dish each week and the list goes on…
You do all this because you are taking up a big responsibility, it may be the beginning of the most amazing chapter of your life and since you know that…you don't just want to mess-up, you don't want to go wrong anywhere and just be planned and managed to the last smallest thing possible.
Same is with the car, now let's talk about a few similarities; both require a big commitment.
Both require care and maintenance, both are an important part of our lives and make our lives better.
So, after understanding how getting a car is an important milestone in our lives, we also might ask ourselves how to care and maintain something so important for us…
One thing that can be done immediately when we buy a car is that we can get our car insured…
Consequently, you may ask yourself that…
Q: Why Is Car Insurance Important?
Q: What type of Car insurance is important to have?
Q: What are the additional important car insurance coverage's?
Car assurance is an important protection for not just your vehicle, but for your fiscal responsibility as well. If you get into an incident without any kind of coverage, you could be stuck paying for hundreds and thousands of Rupees in damages and grievances.
If any of you have ever owned a car you will know it's a big obligation. From making the car payments to the repairs and maintenance, it's an uphill task to undertake. However, one thing that several people have to think about before making the big pledge to buy a car is the insurance that comes with them both complement and completes each other "like a hand in gloves".
Some people think of buying car coverage as a money-wasting activity, they also think that it's just another cause or purpose to sign a check and never reap the benefits. Let me say loud and clear "This belief is a falsehood".
Auto insurance saves thousands of people hundreds and thousands of rupees each year from sustaining huge burden on their pockets due to car damages due to accidents or any other mishap. The procured insurance protects drivers and passengers from bearing the unknown financial burden that is an outcome from an accident or other car-related occurrence. Mentioned below are a few reasons to resonate and describe why having car insurance is extremely important.
What type of car insurance is important to have?
All car insurance policies are essentially made up of several different coverage components, all of which provide important types of protection. Each type of coverage is important if you keep in view the bigger picture, however not all insurance constituents are required by law. Every country has its specific rules about how much coverage should be made a mandatory requirement. Some states only require liability coverage for the third party, which covers bodily injuries and damages and car/vehicle damage (PD) you cause someone else. Some countries have multiple kinds of required medical coverage, like personal injury coverage (PIC), which shields medical expenses of the initial injury that you or your passengers sustain after an accident.
When you are purchasing car insurance, you can choose the coverage you desire, one thing that needs to be understood is the restrictions and deductibles for each. Though some car insurance coverage (for instance fender-fender coverage, and other coverages are optional), we at Smartchoice.pk recommend you to have more than just the basic required coverage by the law. If you are insured for just third party damage and liability your insurance coverage might not be enough to pay for extensive damage or injury that you face due to any foreseen situation.
Car Insurance law in Pakistan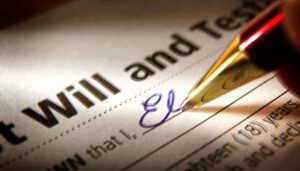 If you don't own car insurance for you and your vehicle, by law in Pakistan, you are breaking the law, by not getting a minimum a third-part coverage. Driving a car without insurance on Pakistani roads could result in fines and temporary license suspension. The rules and laws imposed by the government are not to intimidate so you don't drive on the roads, but it protects yourself against the risk, the purpose of making car insurance obligatory is so you're able to reimburse others for damage you cause to someone else vehicle, and so you won't get stuck paying out of pocket for the expenses from a car accident or a different kind of an accident, like even if you drive into a pole.
The concept of car Insurance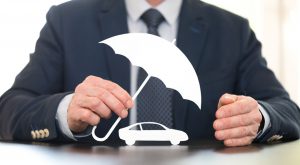 Car insurance works on a "use it or lose it" policy. To avail it, you have to pay a yearly premium. If you are fortunate enough to not have a serious enough accident to want to claim, you lose the premium amount you paid for protection.
Depending on what type of coverage your car insurance contains, some important things you are protected against are you could be protected from a variety of perils, such as
Theft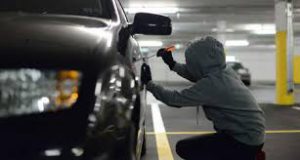 You need to remember that there can be many other things apart from the time you being in the car for which Car insurance is important which is beyond collisions and accidents. As if your car is stolen, you can file a claim with your car insurance provider and they can pay to substitute your car up to your policy's limit which the cost your car had been insured (means if you insured your car for 1200000 your car substitution would be either the amount you insured for or the actual of the car in the market, whichever is lower). So, under a situation where your car is stolen and you don't possess car insurance, or if you only have a limited amount of coverage (means coverage for third-party liability), you're going to be stuck paying for a new car yourself from your very own pocket.
Accident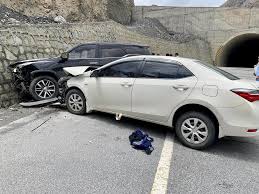 If you're in an accident and don't have car insurance, and you get into an accident, by law you have broken the law but at the same time without car insurance, you would be stuck paying out of pocket for any car accidents you are liable for, which could cost you hundreds and thousands of rupees from your pocket causing a financial strain on your budget.
The average cost of a car accident can be overwhelming in 2013, As per the US research institute, the average insurance claim for bodily injury was $15,506, according to the Insurance Research Council. If at the time of the incident you don't have auto insurance and you have caused an accident, you could be on the hook for paying for all of the damages and injuries to the grieved party.
If you have auto insurance, your policy would cover the other driver's first aid bill or as directed by your car insurance provider in the policy and the cost to replace their car (up to your insurance policy boundaries). According to the law and basic ethics, you're liable for the damages done to another person and their property in a car accident you cause, so if you don't have coverage and you can't afford to pay compensation for the other driver's car repairs and medical bills, you could end up in jail, or you may need to borrow from someone if you don't have the money at hand. You might also need to take a loan on interest to pay it off.
What happens if the police stop you and don't have car insurance?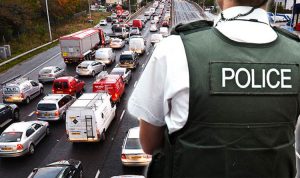 It is illegal to drive without car insurance in Pakistan. If you're driving and caught by a policeman and you don't have proof of insurance, that's a problem. The reason for this law applicability is to ensure that the States require drivers to have insurance so that you are protected and can afford to pay for damages in the event of an accident.
Below are the basic components of what's typically referred to as a "full coverage" car insurance policy:
COVERAGE TYPE and WHAT IT DOES
Bodily injury liability
The part of your liability coverage that pays for medical bills if you've injured someone in an accident
Property damage liability
The other part of liability coverage covers the cost of property damage you've caused in an accident
Personal injury protection
Covers medical expenses for you or your passengers after an accident
Uninsured/underinsured motorist
Covers the costs if you're in an accident caused by a driver with little or no car insurance
Comprehensive
Covers damage to your car that happens when you're not driving
Collision
Covers damage to your car after a car accident, no matter who was at fault
Extracted from: Policy genius  
Important additional car insurance coverage
Many car insurance companies Like TPL car and others offer additional coverage that you can add to your policy, too. For example, TPL offers car towing and road assistance if your car breaks down in the middle of the road and other roadside emergencies or pay for a rental car while yours is being repaired. Some providers also offer that if your car is totalled in an accident or stolen they will pay you the actual cash value of the car, which could be less than what you still owe on the loan. These are important coverage components to consider adding to your car insurance policy when you are getting your car insured.
All you ever wanted to know about Car Insurance Premiums and their determination factors on which it is based
We love to be very well researched, informed and spend so much time finding the latest model, the jazziest colours, the most fashionable of safety features and we love it! But most of us know way too little about car insurance and all that it entails to maintain and to upkeep the car in its best form possible.
In this section of the article we've prepared for you a comprehensive guide to know all about car insurance and the way premiums for your cars are calculated etc. it's everything you've ever wanted to know and more.
Everything you ever wanted to know about Car Insurance
The value of your car insurance policy is based on the IDV- the Insured Declared Value of your vehicle, which is the maximum insured amount to sum the insurer, can pay you at the time you make a claim; it roughly equals the market value of your vehicle. So, when you buy insurance for a brand new car that has just been delivered from the showroom, the IDV is calculated based on the showroom's listed price. However, the IDV of your car is not constant every time you renew your policy. As when you renew your vehicle policy after a year, your IDV will decrease because of the rate of depreciation that is applied on cars between one and two years old and so on so forth which is applied every year.
IDV = (Manufacturers listing price – Depreciation)
(Accessories not included in the listed price – Depreciation)
Everything you ever wanted to know about Car Insurance
Smartchoice.pk recommends you that it's not advisable and sensible to quote an amount and procure a policy less than the actual market value- because when you pay low premiums, you need to remember that you can only claim less for damages to the vehicles when the situation arises. Also, you need to renew your policy well within the given amount of time or risk having to pay heavy penalties in the form of accidents and incidents. This period is usually 90 days.
What is comprehensive car insurance?
A comprehensive car insurance plan covers and its benefit
Loss or Damage Due to Natural Calamities and Man-made Calamities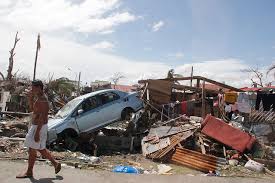 The Events which are known as "Act of God" and are outside of human control and they can play no role in these events, such as lightning, earthquake, flood, typhoon, hurricane, storm, cyclone, landslide, etc., The car insurance also covers man-made disasters like burglary, theft, riot, strike, terrorist activity, and any damage caused in transit via road, rail, or water.
Personal Accident Cover (Car and Health)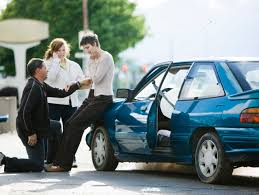 This insurance clause secures your family's future in the event of permanent impairment or the unfortunate circumstance of your death. You can get coverage more than to 2 lakhs for any damage caused to the driver while travelling, dismounting from the car while on the road. Some insurance providers also offer optional accidental covers for co-passengers who are present in the car at the time of the incident. Another advantage Personal Accident which Jubilee General Insurance offers protect permanent total disability, and Death due to an accident.
Third-Party Legal Liability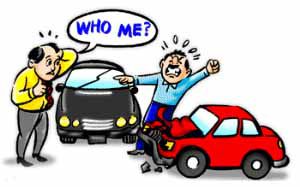 Mandatory by law, this cover protects you against the liability of accidental damages that have resulted in the injury of a third party. It also covers harm caused to any surrounding vehicle. Furthermore, if you face any legal liabilities in case of any bodily injury or death of a third party, your car insurance protects you against the same.
Damage or loss to the insured vehicle
One benefit which can be availed from car insurance is that vehicle insurance covers loss or damage incurred while in transit by rail, inland waterways, air and road.
A large network of garages and repair workshops
Many reputable insurance providers like TPL, Jubilee General Insurance, Adamjee, which can be procured on best rates through Smartchoice.pk, maintains a large network of garages and repair shops across the country. This service ensures you receive cashless services in all these pre-determined and identified locations, in case (God Forbid) if the need arises. This feature makes it convenient to avail of repair services in case of any damage to your vehicle. Another service which you can avail is to get your car repaired from the mechanic of your choice and get the bills and receipt; you can submit the bills to the insurance provider (terms and conditions applied by the provider) and get reimbursed for the money which you have spent on your damaged vehicle.
There are always something's which your car insurance policy does not provide coverage for….
What does Car Insurance NOT cover?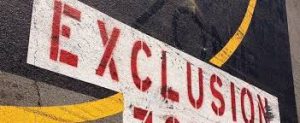 Your car insurance providers try and make available everything so they can to protect you from damaging consequences, but there are some exclusions applied. Motor insurance policies usually don't cover:
• You, when you're driving someone else's car
• Your car, when someone uninsured is driving your car
• Damage caused when the vehicle owner is under the influence of alcohol or drugs
• Damage caused by the driver having no valid license/authority for driving
• Deliberate loss or damage to the vehicle
• Loss/ damage due to war, mutiny or nuclear risk
• Mechanical and electrical breakdown
• What's inside your car, unless it's properly specific to the use of your vehicle like a radio player
• Normal wear and tear and general ageing of the vehicle
• Vehicles being used otherwise than by limitations as to use
Here are two factors you must consider while choosing car insurance amongst various insurance providers that are providing insurance in Pakistan…
Quick and hassle-free process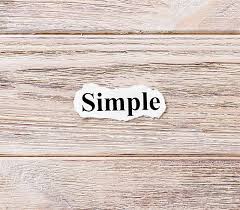 When you decide to buy a car insurance policy, it is imperative that you do not have to undergo a long and cumbersome procedure to do the needful. The entire process to get insurance must be simple, swift, and convenient. Furthermore, choosing an insurer that offers the added convenience of purchasing the policy online is recommended, you can acquire the policy through Smartchoice.pk by simply filling the form and providing few essential details to initiate the process.
Customer support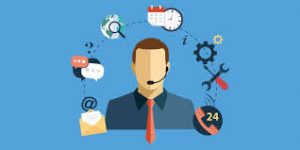 A reliable and reputed insurance company hires competent and knowledgeable personnel to help resolve all queries presented by the customers. Smartchoice.pk also offer live chats to ensure your issues are resolved without any delays and for any queries that you may have regarding car insurance. Having a car insurance policy offers you complete peace of mind. Rest assured that after you get the desired car insurance you will face no financial difficulties in case of any loss or damage to your vehicle or third parties.
Conclusion…
Car insurance is your way to complete peace of mind and cushion for financial protection, aside from the fact that all states impose an obligatory minimum amount of car insurance, realizing that you have that protection against uncertainties is hugely comforting to a lot of people. When you get in an accident, especially in Pakistan where things are not predictable with another car there is always the danger that you will end up covering the expenses they incur which keeping in view the current scenario can be pretty difficult to manage with rising inflation and other expenses. This is a pronounced reason to invest in comprehensive coverage car insurance or any other kind of insurance suitable to you so you never have to end up bearing the financial burden of another person's injuries or damage.
Words of caution before you begin the process…
Keeping everything in view, it's crucial you know what you're signing yourself up for, and if you have any questions, feel free to ask. And, above all, drive safe.
If you lend your car to a friend and that friend causes an accident, YOUR insurance is primary, meaning any money paid out for liability claims comes from your policy first, then additional money is coughed up by your friend (if the damages exceed your coverage).
Either way, primary or excess, you've now got a claim on your insurance record for an accident that occurred when you were nowhere near the scene! Your Primary report will keep track of this claim for five years and your insurance premiums and the discounts, it can be availed for coverage, will be affected.
Second, every car insurance policy offers Personal injury protection for the renter, passengers in the car, and sometimes even to pedestrians. This means that if the person travelling in the car gets hurt in an accident, they can file a  personal injury claim and get the state minimum personal injury coverage for bodily injury.