Pakistan is a developing country with a low average income for the majority of its population which prioritizes affordability over luxury at any given time. For cars, this comes down to their durability, usage, and the minimum budget required to purchase such a vehicle that can be used for the needs of the whole family. With the rate of taxes on the car industry still very high, the market is captured mainly by low profile cars for the daily usage of small families. Given the budget constraint there is an option of buying either a new car from one of the automobile manufacturers in Pakistan or as is the trend nowadays you can opt for a slightly used imported Japanese car.
Why choose a Budget Car?
Here, where majority of the population belongs to the middle class, people look for budget cars that fulfill their daily needs without denting their savings too much. The average working class individual in Pakistan is likely to spend a maximum of 12 lac rupees and will hope to find a vehicle that can fulfill all the daily usage requirements. These budget cars are known for their passenger capacity, mileage and performance along with easy maintenance. They are more efficient in terms of fuel consumption hence more environmental friendly. Most also offer the added bonus of a fair resale value after a couple of years of usage.
Here is a list of the 10 best budget cars in Pakistan with both locally assembled and imported cars:
FAW V2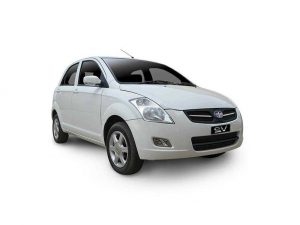 The FAW V2 was first introduced in the Pakistani market in 2013 as a front engine, front wheel drive hatchback. The exterior of the 1st Generation FAW V2 stands out amongst other cars in the same category especially among the very popular Japanese imported models. Other noticeable features include its spacious interior and a fairly decent ride quality.
Although the FAW V2 has some positives, the poor build quality of its interior along with a below average fuel mileage and poor resale perspectives tell a cautionary tale for potential buyers.
With a 1300cc engine and a 5 speed manual transmission, the FAW V2 is available for 10 – 11 lakh rupees.
Toyota Passo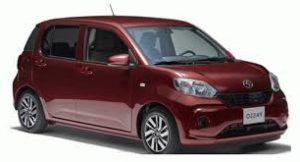 The current 3rd generation Toyota Passo was first introduced in 2010, as a front engine, front wheel drive subcompact hatchback. The current model is available in two variants the Passo X and G. as one of the initial Japanese imported model the Passo is most favored for its compact exterior and a spacious interior. On the other hand some people might find the ride of the Passo a little too stiff for their liking.
Available in both 1000 and 1300 cc engines depending on the variant and also in both automatic and manual transmissions, the Passo is priced from 11 lakh rupees onwards.
Daihatsu Mira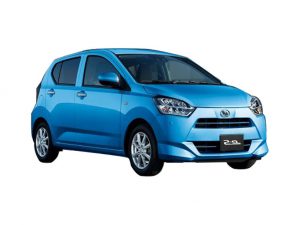 The most popular Japanese imported car in Pakistan with some great features along with excellent mileage, comfort and safety features such as:
ABS

Air Bags

Immobilizer

Key Keyless Entry

Power Locks

Power Mirrors

Power Steering

Power Windows
Daihatsu Mira is a front engine four wheel drive kei car first introduced in 2006. The Daihatsu Mira 2016 featured an updated design language and a slightly larger body compared to the previous model of Mira. Daihatsu Mira is available in 4 variants TL, TX, X and L. The Mira is also available in 2 body styles 3-door hatchback and 5-door hatchback.With a 660 CC engine, the Mira is available in both automatic and manual transmissions at a price range of between 10 – 12 lac rupees.
Suzuki Alto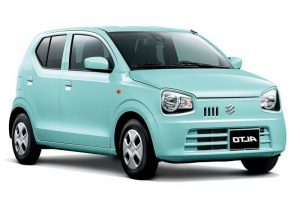 Similar to the Daihatsu Mira in terms of features it's another favorite of importers in Pakistan with its powerful air conditioning and the ride quality being its outstanding features.
But the lack of spare parts and the expensive maintenance makes this a slightly risky choice as well.
With a 660 CC engine, the Alto is available in automatic transmission with a price range of around 10 lac rupees, being imported (Japanese assembled).
This car has been discontinued in Pakistan so will only be found as a japanese assembled, imported car.
Suzuki Wagon R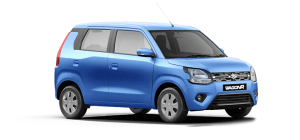 The Wagon R was first introduced by Pak Suzuki in 2014 with a front wheel drive, K series engine which is more efficient and quieter than other engines. Another feature of the Wagon R is its intelligent iCAT intelligent computerized anti-theft system.
The only major drawback of the Wagon R is its exterior body shape.
Suzuki Wagon R is available in 3 variants Wagon R VX, Wagon R VXR and Wagon R VXL.
With a 1000 CC K-series engine, the Wagon R is available in both manual and automatic transmission at a price range of 8 – 10 lac rupees.
Suzuki Wagon R (Imported)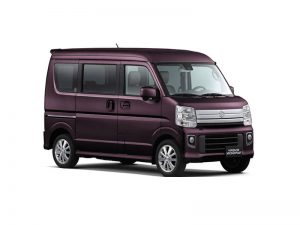 The imported Suzuki Wagon R has more features than that of the locally manufactured one. This car comes with many features like those of the Mira and Alto. Some models are also available with Push Start system. This is an ideal car for this price range, giving an average mileage of 16-18km/L.
It has a 660cc engine and an automatic transmission at a price range of around 12 lac rupees.
Honda N One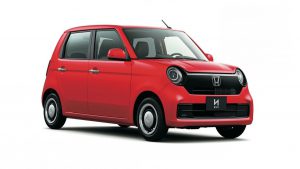 Another new entrant in the Pakistani market, with quite impressive customer reviews. The ride of this car is quite smooth and it comes with a lot of cool features identical to all imported cars.
Available in two variants, the G variant of Honda N-One is base-grade while the Honda N-One is top of the line.
With a 660 CC engine and an automatic transmission the Honda N One is priced around 12 lac rupees.
Mitsubishi Ek Wagon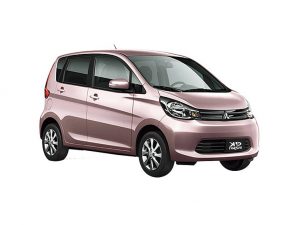 The EK wagon is another 660cc imported car you can purchase in the budget range, introduced in 2006. This car comes with the standard features almost every imported car has. This car has a mileage of between 16-18km/L.Ek wagon's second generation comes in two varients, namely G and GS. This model has proved to be very competitive in the market.The Ek Wagon is priced around 10 – 12 lac rupees.
Nissan Moco
The Nissan Moco was first introduced in 2011 with a K series engine and an option of both front and all-wheel drive transmission. The Nissan Moco is one of the most fuel efficient cars in the imported class owing to features such as the start-stop technology. The Nissan Moco is available in 3 variants E, G and S. Although it has very strong points in its favor, the Nissan Moco can be quite expensive as for maintenance owing to a lack of spare parts in the market.
With a 660 CC engine and automatic transmission, the Nissan Moco is available for around 10 – 11 lakh rupees.
Suzuki Every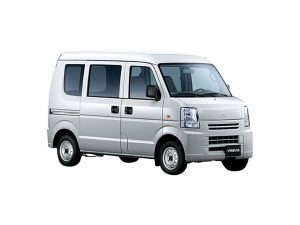 Similar to the Suzuki Bolan it's another family van with ample seating capacity of up to 7 adults with spacious and comfortable interiors. It also has all the features of the other imported cars.
Suzuki Every gives a fuel average of 15-18Km/L.
With a 660 CC engine and automatic transmission, the Suzuki Every is priced around 9 – 11 lac rupees.
With the budget restrictions, average salaries, and monthly expenses of most people that can afford cars, a budget car such as the ones mentioned above can prove to be the best sort of investment. Unless your job requires extensive travel across the country, or you are a car enthusiast, it makes a lot more sense to get a budget car and save for other expenses that you may have over the years.