Prices of things we use in our daily life are getting higher and higher with each passing day.  From soap and shampoo to a loaf of bread everything is getting expensive day by day. Those who have alternative sources of earning can be able to deal with the expenses in this way or that but, for a salaried person with limited earning managing, expenses is really difficult.
If we speak about a simple, household, salaried person, we can have a better idea about hassle they have to take in managing their salary so that they can have a sufficient amount of money in their pocket at the end of the month hits them. Managing some savings is a great deal in such cases. In such situations, saving some money is a big deal.
An average Pakistani job holder is earning from PKR 30-50 thousand per month. This amount is obviously a handsome one for the intermediate level jobber in Pakistan. But the most common problem faced by this group of youngsters in their expenses. And most of them encounter it as they arrive at the second half of each month.
Here are some basic level tricks to keep your spending in your control and predefined budget.
Related Read: How to Manage your Expenses when you get Unemployed in Pakistan
Putting Your Budget in Place: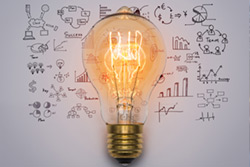 By budget, we mean to decide and allocate a fixed amount for your basic expenses. For a household person budget will include the average amount they need to spend on monthly grocery, electricity/telephone/internet/gas bills, fuel, fees and other expenses that are necessary to be paid on monthly basis. Apart from this, you must include a fixed amount for medical treatment into your budget.
Once you will enlist and calculate the amount you needed for these activities, you will be done with your budget. Once you will get your salary, take that calculated amount aside and make sure you are not spending it anywhere else.
Just waiting for the salary to get credited to make your saving for the month ahead is not enough. You need to make yourself a clear concise and strict, yet practical budget plan that need to stick beforehand.
You can consider the revision of your plan, every three months. There are chances your budget will change, you need to add new expenses, the fees for kids are increased or there are some additional medical expenses.
In budgeting, you also need to make sure that you are strict to the basic expenses and savings before you look for some party and outing activities. If you are left with some amount from budget or savings, you can think of other things like shopping or hanging out with friends.
Budgeting helps us to control the most common problem that we face overspending. Overspending is also found to be a major problem that keeps our bank numbers at their lowest by the end of each month.
Use Credit Card Wisely: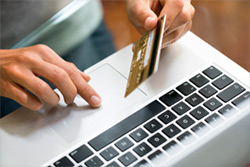 Simply keep them to a minimum. We believe that you are one of those youngsters who would like to keep a balance on their credit card. If it's really so, prefer to shop for the card with the lowest interest rate as it will lower your credit card bills.
If you are a full-time job holder and are able to pay your bills by end of each month, financial experts would suggest going for a card that offers a reward program. Different banks offer different packages and facilities on their credit cards. Look for the credit card offer that suits you the best.
Well! In another case, if you fail to maintain this balance, be competent to avoid paying the interest while enjoying the perks. An expert tip for using a card perfectly is that "Never miss the due date of the payment." If you are paying your credit card dues on time, let's say by end of each month, you are going great!
Related Read: Which Terms You Need to Learn before Applying for a Credit Card?
One of the major issue that credit card users face is that they spend too much money by using their credit card. The credit card does not mean that you can shop anything you want to.  
Credit card just provides you the opportunity to pay your bills with a bit of delay. Let's say by end of each month, or the moment you get your salary. Then how is it possible to pay your bills more than you earn???
Your credit cards help you to make some urgent payments at the time when you have less or no amount in your wallet. You can use a decided amount of money from your credit card and then return it back to the bank after some time. But make sure you are spending that much money which you can pay back to the bank once you will get your salary.
Have credit card to serve you as a helping friend, in the time of need. Having it for your leisure expenses will never be a good idea.
Spend Carefully on Yourself: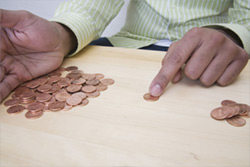 This might sound strange but you need to pay yourself for your salary. Managing your personal expenses is also a must if your salary is under PKR 50,000, from which you have to pay your expenses and fulfill needs of your family at the same time.
Setting aside some specific amount for your personal expenses on monthly basis will help you keep the bigger figure aligns and will allow you to make some saving as well.
You must think twice before spending the money on activities like hanging out and random shopping even when you are not much in need of the particular thing and you are buying it just because you liked it, or if you are about to start a new course and you need to pay funds for that.
Stick to your needs, rather than wishing to have everything what you look around you.
The Pro Tip!
Why not make some extra money from the amount you will save!
Focus on the saving plans that offer you the facility to divert your funds towards tax saving, insurance, and investments etc. Look for better and trustable insurance and investment opportunities to double your money with no effort.
Try to have an insurance for you with some basic ongoing investment. You can go for the insurance even if you have a huge amount of savings in your pocket. For the details, you can consult any financial analyst or even your bank might offer you some related opportunities.
Related Read: Smartchoice.pk Introduces New Features with Better User Experience
Keep a money bank saving for emergency purposes. This is always a great idea to cheat you into saving a bit more. At the time when insurance and investment plans are pre-planned financial tools, money banks can bring you some extra unplanned surprises with a very little amount of effort placed in it.
Maybe it looks childish but the idea works a miracle. If you are a salaried person and are worried to meet and manage your expenses, try these simple yet effective rules that will surely earn you some amazing benefits, but only if you apply them on regular basis for a year or so.