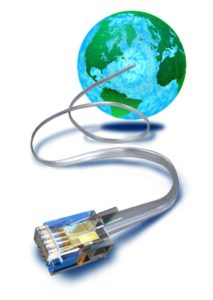 When we started this website almost two years ago, Pakistan had barely crossed 1 Million Broadband subscribers. This was an important growth figure as Pakistan had only 26,000+ subscribers in 2006 compared to almost 1 Million by Early 2011.
In less than two years, this number has more than doubled to almost 2.25 Million (as per PTA statistics last updated in October 2012). The year on year growth figures are exciting and speak of the prospects the broadband industry has to offer.
Broadband subscribers, by technology, are mentioned below:
DSL (Landline based): 913,102 subscribers
EVDO (CDMA Based Wireless Broadband): 700,214 subscribers
WiMAX (Wireless Broadband): 587,967 subscribers
HFC: 34,141 subscribers
Fiber to the Home (FTTH): 9,299 subscribers
Others/Not Classified: 3,069 subscribers
Broadband internet access with quality local content will definitely lead to social uplift and progress for Pakistan and its people.