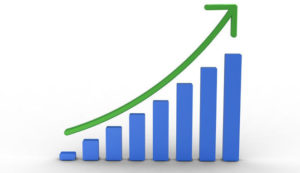 Accessibility to reliable and affordable broadband has been behind the social uplift success stories of many developed countries of the world. Behind their success lies the understanding of the fact that broadband services are no more a "value-add", it has become a "necessity" in the modern world.
In line with enhancing broadband penetration in Pakistan, the Pakistan Telecommunication Authority (PTA) introduced a broadband policy focusing on a number of areas to not only encourage investment but also to boost awareness among the masses.
Last month, in partnership with a telecom vendor (Huawei), the PTA launched a nationwide broadband "road-show" to encourage ordinary citizens to see for themselves how broadband services can revolutionize their every-day life-styles.
The PTA has also forecast that the number of broadband users in Pakistan will reach some 19.5 million by the year 2020 – a slow but substantial increase in the number of subscribers.
Access to broadband internet is known to have dramatically improved the efficiency, productivity and performance of a society – allowing people access to global information and resources that can be applied to their localities and surroundings.
But all that said, for the over-all social uplift, it is also very important for local information and local content to be generated and be readily available within Pakistan. This should especially include e-Government initiatives and access to forms and documentation online, allowing people to perform a number of day to day tasks online. The Federal Board of Revenue (FBR) has truly revolutionized the way people used to apply for Tax registration and filing of returns and all government departments can take it is a leading example.
We, as a nation, need to focus on generating local content, publishing web content in local languages as much as possible for broadband to have its true effect in uplifting our living standards.