Independence is something everyone likes to have, the freedom of movement, taking the decision of life, earning and spending, and of course driving yourself from one part of the city to another, without any restriction is something counted as a blessing in this date.
For working women, in a country like Pakistan, the primary concern is travelling. With the surging prices of fuel, the fare of local transports keeps showing variables. At the same time the insecure public transportation and issues related to time etc. are of core concerns of ladies these days.
This is the reason why more and more females can be seen driving their cars and even bikes. They can now also is seen giving a pick and drop service to their kids and other family members, when and if needed. At the time when this freedom is a blessing to these ladies, they have to keep a check on some basics of driving safely, especially in Pakistan.
The traffic and conditions of roads in Pakistan are much different than what it is in other parts of the world. There are occasions that you will find no signal lights on the crossroads, or they will not be working correctly. Even if they do, you are not sure if the other person driving right behind you is considering the rules and regulations of driving or not.
In case of any mishap on the road, you can surely not blame the other person for the damage, even if they are on the fault. However, you can make sure that you are following the law and ensuring the safety of your car, family and yourself while driving the vehicle.  If you do not want to be guilty of any mishap on the road and want to ensure your safety on the road, here is a first crucial car driving safety tips for women drivers on Pakistani roads.
If you are keeping these tips with you while driving, you can protect yourself and avoid an encounter with any unwanted situation.
Mastering the parking Skills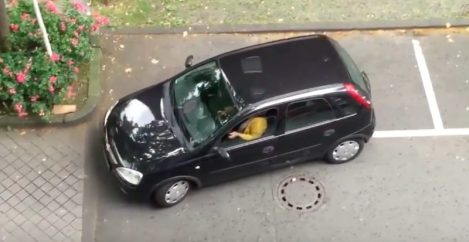 While driving a car, the most apparent thing is stopping by or parking your vehicle. Unfortunately, this is also one of the biggest problem faced by women drivers. A large percentage of women drivers lack the basic skills of parking and usually scratch the car while parking.   Scientifically speaking, the reason for so is the poor space perception of females. Due to this inherent lack, women believe that they are at a fair distance from the other car or objects around, but they end up bumping into the things around.
The tip to avoid such an issue in practice. The more you practice, the more perfect you will become in your parking skills.
Rather than going shopping in the coming weekend, take your car and practice your parking skills. Move a little further from your neighbourhood and find some semi-empty or empty parking lot where you can practice in peace.  Take your time; un-park and then park your car as many time as you wish to do so. A reverse and parallel parking practice can be of great help in mastering your skills.
Just after few tries, you will find yourself standing at a better position.
Another thing that you can do is to have a parking sensor or a reverse camera in your car. It is a fantastic technology that can help you park your car safely without any assistance or scratch on it.
Shed Off the Fear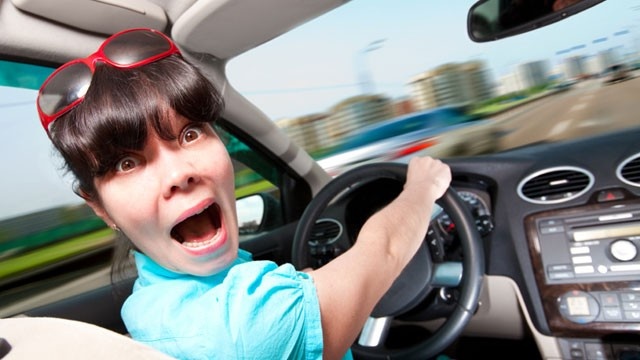 Fear is the biggest enemy of a  person. If you want to get success in anything, drop off the alarm, stop getting scared and start your journey to perfection and success. Remaining terrified while being behind the wheel can end up causing you a massive loss, financially and mentally.
Stay relax while driving. Even if you have done something wrong, accept that and apologize if necessary but do not quit driving. Who cares if you the person behind you is honking just because you didn't move when the traffic light turned yellow? There would always be someone honking for no specific reason, learn to ignore people and keep moving on your track.
Surely, an ambulance is an exception!
Pay Attention to Surroundings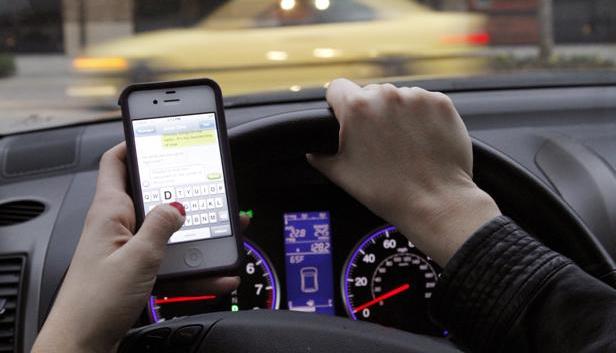 Being a driver, it is essential for you to keep your surroundings into consideration. You need to understand and admit the fact that you are not alone on the road and you have to keep a check on how the person ahead and behind you is driving. In case you have a rush driver in your surroundings, be careful.
This is the reason why it is strictly against the law to talk on the mobile while driving. You must also avoid activities like extra loud music and makeup on the red signals.
Keep your eyes on the road and pay attention to what is going on around you. Respect the rules of driving and traffic and obey the speed limit, if it is not a matter of life or death.
A good teacher and a handsome amount of practice can make you a good driver. Stop believing in myths, and you can perform better than a guy. Go slow and take your time to learn things, practice as much as you can and stay calm while driving and you will do the best.
Be Careful about your Dressing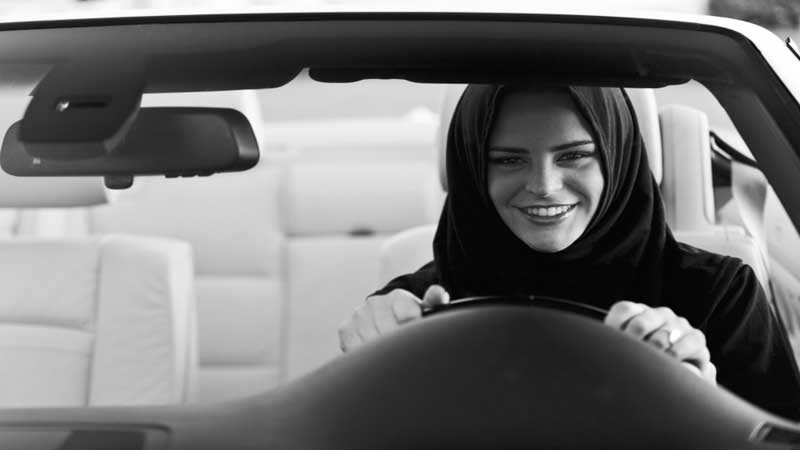 Being a female driver in Pakistan, how you dress is of core importance. There is a minority of females wearing jeans and Tees, and they are all good to go with such a getup while driving as they will be facing no hurdles as that of managing their scarfs while driving.
But if you are a lady who wears traditional clothes like Shalwar Kameez with dupatta or Abaya, you need to be careful. Recommended would be to pin up your head scarfs accurately so that it can't cover your face as the wind blow while driving. Also, better would be to pin your dupatta on the shoulder. If you are keen enough to cover yourself from head to toe, wear Abaya that is wholly pinned. It will cover you up all and keep you secure while driving.
Shoes are another significant aspect while driving. If you are not an expert driver, it would be better to avoid wearing a high heel of fancy shoes, instead prefer you sneakers or simple slippers while driving. You can change the pump while getting out of the car; it won't hurt your style and will keep you secure at the same time.
Hair must also be adequately tied so that they won't hurt your eyes and let you focus on your surroundings and driving and reach your destination safely. Females can be seen doing well in all fields of life.  There is no exception that women can be amazing drivers all they need to do is to place a little bit more efforts, focus and sheer determination and you can be one of those amazing female drivers that can be an inspiration for others.