Planning and embarking on a trip is the best way to unwind yourself from a packed and monotonous routine, such as repetitive things like the job as the stimulating scenario may shift your frenzied life's pace. No doubt, it enhances productivity and consciousness.
So we believe that heading off on a new adventure and voyage is one of the most exciting things to do, and the opportunity to visit new destinations and find out amazing experiences is always a good idea. We know that when you are excited and something that you call a great trip on the horizon, even the planning can be exciting, but, learning from our experiences of life we know that the best-laid plans in the world can't always account for everything.
Travelling can be a pricey business, and unexpected travel expenses can have a huge effect on what you're able to do on your trip. No one wants a nasty surprise halfway through their dream vacation, and ending up over-budget, or worse still running out of cash can really kill the holiday mood.
Still, it has been found that people run out of budget despite preparing a substantial travel budget due to overspending without acknowledgement. This brings us to the need to face unexpected expenses that can be harsh and at times unforgiving or severe (when travelling on a budget) in your pocket.
Well, that doesn't mean that you didn't prepare or plan well. Despite travelling with proper preparation and reservation, there are times where travellers are charged in the name of tipping, hotel booking fees, hotel resort fees, and complimentary snacks. While organizing your trip, one should be familiar with the tipping culture of different countries; it may seem like a very small thing but if ignored, this alone can cost an individual a lot of money. Well, you can go through the additional expenses by doing some research and the required groundwork about the place prior to your travel plan. In case the hotels are too expensive, you can choose hostel-based self-service in most countries abroad.
It's easy and usually normal to go over budget when travelling. It might be as small as that souvenir you absolutely needed or you had an exotic and expensive dinner one night. Whatever it may be, these are extra expenditures you chose to pay for, so what happens when there are expenses you weren't expecting or had calculated in your original "travel budget plan"? Those troublesome hidden fees can seriously hurt your wallet and throw off your vacation.
The good thing is that with a little preparation and research you can avoid most of the common unexpected travel expenses that may arise. So before you book a last-minute flight to Maldives or Turkey or fly across to Europe, take a look below at what we have got to say about some of the things travellers often forget to budget for, as well as costs that can take you by surprise or even as a during your vacation, and how to avoid them.
Here are a few common unexpected travel expenses and what you need to do to avoid them:
Baggage Fees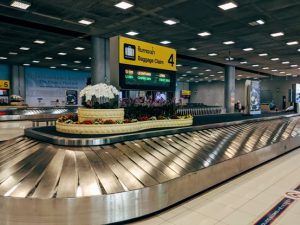 Baggage fees can be complicated and a little tricky, especially when flying numerous airlines. They all have different weight and size dimensions that can cost and charge you a pretty penny if you don't meet those requirements.
Before filling your suitcase to the top, find out the weight and size requirements for each and every airline you are flying. Also, check your ticket to make sure luggage is included with your ticket. Budget airlines/tickets when travelling with a lot of transit don't always include free checked luggage or even a cabin carry luggage!
Baggage fees are usually not kept from us; they are reasonably awaited costs that contribute to our trip. To combat this situation, you can begin learning about the airline's weight, size, and height restrictions. Before you pile up so much fabric in your suitcase, make sure it's used; else, there's no point in paying for needless products. If they are redistributed by the dense and challenging, you should even suggest wearing any of them
To avoid ever having overweight luggage issues when travelling, invest in a portable luggage scale that you can use in your hotel or even at the airport before checking in the luggage to save an expense.
Hotel booking fees
You find the perfect hotel in the perfect place and the price is right within your budget. You come back to purchase the room and as you checkout, you notice the hotel has tacked on "service" fees and "cleaning" charges, making the price more than you anticipated.
To avoid surprises, go through the process as if you were actually booking the room, all the way until payment is needed. Don't enter payment, but take note of the total price. You will be shown the complete total with all fees attached.
Hotel city taxes
In some countries, like Europe, lodgings will charge a city tax. This is recognized as the tourist tax. This can fluctuate from 2 euros per person to a percentage of your total price. This is usually paid when you get to your lodging and many tourists are often asked to pay with cash only. One of the tourist's on their recent trip when they stayed in a few Airbnb's and had forgotten about these taxes and they put my budget out of proportions.
Don't be like them, simply ask the hotel or host if they have any tourist taxes or additional fees and how much they will be.
Debit/Credit card fees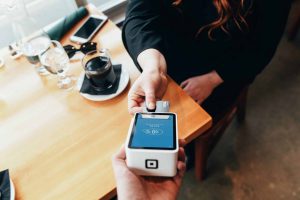 There are 1000's different banks across the world, which means fees for non-members. If the travellers don't have a travel card, travellers probably end up paying ATM or withdrawal fees. If someone is travelling internationally, some cards may even charge a tourist's small percentage for each purchase.
The best way to avoid these fees is to have a travel card that reimburses these fees or one that can be used internationally with no ATM or purchase penalties. Don't forget to always notify the bank when travelling out of the country to avoid the card being denied or worse eaten up by a machine.
Roaming charges
In this global village today we're connected to our phones and want to be able to use them wherever we go. However, it's not always possible to do so while travelling.
Turn off roaming on the cellphone to avoid expensive bills when after travel individual return's home. Use Wi-Fi when and where possible, or think about purchasing a Sim card at the destination. Let us explain how to do this and other tricks in this heading for using your phone internationally.
Usage of cell phones overseas is often inevitable or inescapable, but it can come with some seriously cumbersome roaming charges. Data and minutes are usually overpriced, and when individuals are paying by the minute or the megabyte a quick scroll through social media, using the map app, or a check-in phone call will come with a huge bill.
It is well worth and recommended to turn off roaming before travelling, so you don't inadvertently get charged for anything. Use WiFi as much as possible for internet use, and if someone is likely to need to make regular phone calls, think about procuring a local sim card.
Tipping
Some restaurants add automatic tips to the bill. This may put a ding in an individual wallet if it was more than that was planned on tipping. Ask beforehand if tips are applied automatically, or add the 15-20% tip to your dining budget for every meal to add wiggle room.
Patio fees
In the European Union countries, it will often cost people more to sit down or sit outside at a restaurant. In Italy, it is common for places to charge for sitting and drinking coffee. In Spain, we were often charged extra if we wanted to sit on the patio outside rather than inside. Restaurants will frequently note the additional fee at the bottom of the menu or a sign. If in doubt, don't be afraid to ask or try looking it up on sites that may help better navigate through the process.
Uber/Cab fees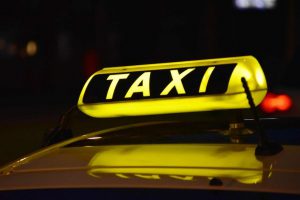 There may be an extra charge for that ride from the airport to any of the desired destinations. This applies mostly to Uber or any other ride-hailing applications but sometimes happens to Cabs in cases of turmoil in a country. For instance, during the strikes in Paris, cab scammers were charging in the air approximately 150 euros to get into the city from the airport. During peak times, Uber will increase ride prices
To avoid paying a great deal of money, know that there are flat rates for taxis and that they must bear these. People often travelling should learn these rates to avoid getting ripped off. If Uber prices are over-the-top, consider opting for public transportation like the metro, the bus, or a shuttle.
Emergencies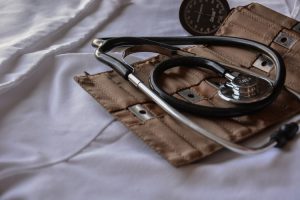 Having an emergency is the last thing you want to think about when on vacation, but it's something we have to think about. Accidents can and probably will eventually happen if you travel frequently. To make sure you're covered, purchase travel insurance for every trip or have a credit card on hand in case of an accident. Well, nobody goes on holiday knowing medical emergencies are waiting for them on the way. There is always a risk of disasters when you are travelling from your city because the body cannot always cope with the abrupt shift in the routine or environment. These circumstances are inevitable; an individual will have a hard time dealing with them if they don't handle them adequately. Start preparing for them in advance by taking all the requisite vaccines, medicines, safe travel insurance, and emergency funds are a must.
Travel insurance helps in transferring the risk from the individual pocket to the insurance provider in case of any unforeseen situation or circumstances. The travel insurance allows the traveller to enjoy the vacations/holidays without any worry and with ample peace of mind.
Prior Research of the Holiday Destination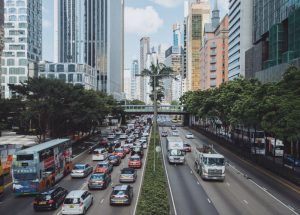 You can be exhausted on or after flying while you're on holiday, and taxis at the airport are often too costly. Around peak time, rates are paid twice, and the risks of theft are increased; To avoid such scenarios, carry out prior research on the location, be it a small street, place, or spot. Read more of the various modes of transport to choose carefully as public transport is better than the reserved one. You can share a taxi if you like since they provide the same degree of comfort at a lower price.
Cellular Charges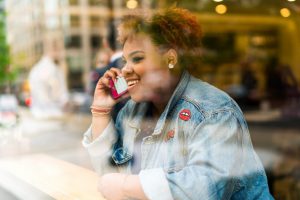 Smartphones are the most used devices in our daily life intact; everyone needs their phone throughout the journey, right from booking tickets to uploading photos on social media. In the middle of the trip, it will help take pictures, navigate locations, carry all the other documents, and require road maps.
To avoid heavy cellular charges, knock out surplus services from your setting or inquire about any of the best packages available from your mobile operator, when travelling make use of free WiFi wherever available as the data usage generally goes up while travelling. When going for a month or more than a week, the traveller can consider buying/upgrading him/herself to a local sim card.
Foreign Exchange Fee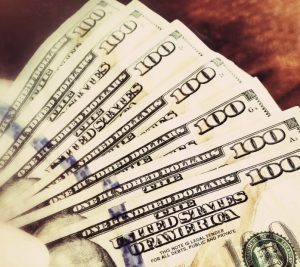 Been there and done it kind of situation as we try and plan everything about the vacation and it is planned to the tee, but in a certain scenario where we might realise the day before you are due to leave that you don't have any foreign currency! Changing money at the airport commonly comes with poor exchange rates and big fat charges. Taking money out from ATMs abroad with your day-to-day card can be even more expensive.
While all foreign money exchangers will charge a certain fee of some sort, there are plenty that offers better rates and lower fees. Make sure when travelling does a little research online in advance to find the best places to change money. On the other hand, take a look at debit cards that offer no charge/fee-free withdrawals abroad. This will give an individual more flexibility which makes the person free of the responsibility and one doesn't have to carry cash…although there will still be the risk of ATM charges.
We know from an experience that on the first trip abroad, many people have no idea how pricey converting the money could be. Currency exchange places also usually take a fee for their services, costing a person even more. Use a currency converter, to make sure to get the best rate. It is also often cheaper to exchange money in the destination country rather than at home before the start of the trip.
Credit Card Charges
An individual tends to pay for minor things with cash, snacks, and souvenirs and so on one might not always be able or want to carry enough physical money to cover larger purchases. However, using credit cards abroad can come with a whole load of hidden charges, which can quickly add up if one is not careful. Bad exchange rates, foreign transaction charges and Dynamic Currency Conversion can all make using plastic on vacation a bad idea.
Quite a few credit cards do offer fee-free use abroad. It is worth calling the credit card company before an individual journey anyway, to prevent the card from being blocked for 'suspicious activity, so one should take a moment to ask about charges as well. If you are a frequent traveller it might be worth applying for a credit or debit card that lets an individual spend money abroad free of any expense. Another option is to get a prepaid card from a foreign money exchanger.
Exchange rates with these cards are usually better, and you'll be able to withdraw money from ATMs.
WIFI
We have already mentioned WiFi and cellular charges, it is worth indicating out that even in today's super-connected and globalised world, many hotels and airlines still charge for WiFi use. When it comes to hotels, check out what their WiFi usage policy is, and how much they charge for the usage. It might even be worth upgrading to a marginally more expensive hotel if they throw in free WiFi! With airlines, just download on the tablets and devices with offline music, films and games, Netflix series and enjoy taking a break from the email notifications!
Departure Taxes
We are scared of the nasty final surprise, we often have to face at the end of a vacation, many countries like Costa Rica and Argentina charge departure taxes at the airport when leaving. These do not really cost that one can avoid, hence it is recommended to do a little research in advance so it doesn't come as a pure shock when confronted with an added fee/tax when an individual is going back home.
Visa Costs
While many countries require the traveller to sort out the visa situation in advance and before travelling, there are also plenty of places where you need to buy your visa on entry, at customs.
In line with departure taxes, this isn't really something one can avoid. But with pre-planning, travelers can ensure that they have the required money set aside for any and all visas and border crossings that one might/will need throughout the trip. Costs aside, when it comes to procuring visas it is worth doing intensive research in advance anyway as if you are missing something that one might need to enter or exit the country one will have to spend a lot of time trekking back and forth to the embassy, which brings stress, hassle, and loss of vacation time!
Last Word!
We hope this article would be a great help to anyone travelling be it you or your loved one! Understanding that having a certain budget will bring you peace of mind so that you can fully enjoy your trip without the worry of spending or over-expanding your budget. It's always a great idea to have a miscellaneous section of your budget for unexpected expenses as well. Whether business or pleasure, enjoy your next trip without the concern of unexpected expenses.