The eCommerce industry is in its early stages, making it vital for businesses to launch their businesses as soon as possible to take advantage of this emerging market. A crucial element for any business is accepting and processing payments. It is a key factor for many online businesses as it is a key factor to attract and retain customers.
Payment gateways play a significant role in the eCommerce industry in Pakistan. Businesses often face the problem of finding the best payment gateway for their stores when they have to sell their products or services online.
We are here to help you shortlist a potential payment partner by giving you a list of the best payment gateway in Pakistan.
Payment Gateways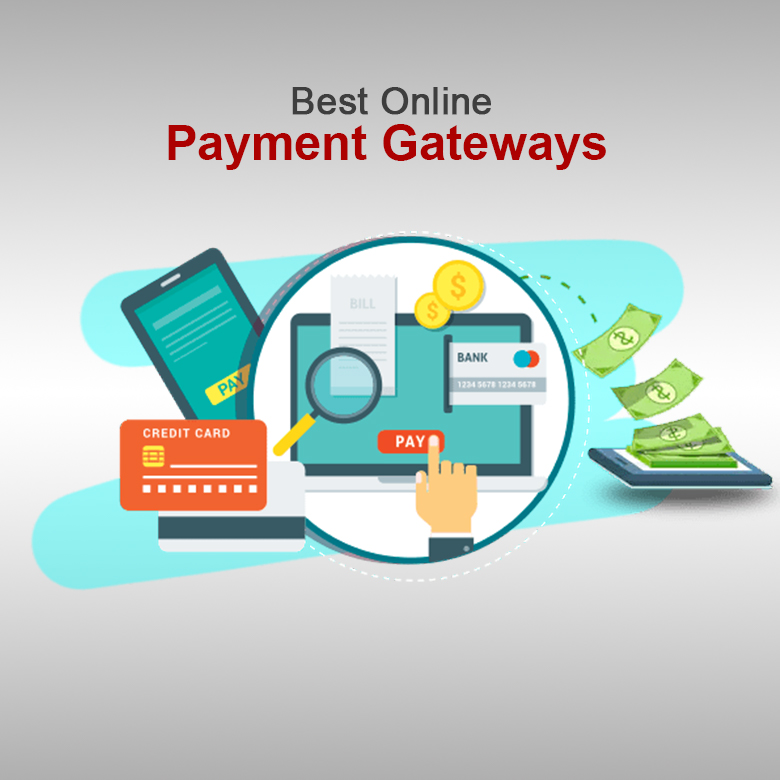 Before we list the payment gateways, it is necessary to know what an online payment gateway is and how it works. Simply put, a payment gateway is a system through which payments (usually online) are managed and their details transferred to the concerned banks.
Usually, when you buy things online, you give in your credit or debit card details on a special payment portal that opens after you opt to pay. This secured portal is the front face of the payment gateway. A payment gateway works as a liaison between a buyer, seller, and the seller's bank.
As technology has expanded, so have security concerns about financial data security. With online commerce growing in popularity, no one wants to have their financial data at risk. This has increased the focus on having an effective payment processing system that secures both the buyer and seller from financial crime.
The primary purpose of payment gateways is to ensure security and facilitate smooth and low cost digital transactions. With the growth of eCommerce, the demand for accessible, safe, and secure transaction processing is a growing focal point for Pakistani consumers and entrepreneurs. E-commerce stores, online retailers, online booking, and reservations providers for travel sites are all examples of businesses that need to accept online payments from their clients.
Payment Gateways managed by Banks in Pakistan
Since payment gateways are the digital versions of banking services, several banks provide online payment processing services. Since payment gateways can be taken as the digitization of a bank's key business, it makes sense for banks to specialize in this segment.
At present, three banks are offering online payment gateway services. These are HBL, MCB and UBL.
HBL Internet Payment Gateway
HBL Internet Payment Gateway allows vendors to link their website or online store, mobile app & Facebook shop to receive payments through Visa, MasterCard, and UnionPay Credit and Debit cards.
This linkage covers local and international cards. Businesses can receive payments from their customers through their website directly through this service. The state-of-the-art solution uses a 3D-Secure platform for increased security. There are also fraud management tools built in to add a layer of protection from internet hacking and fraudulent transactions.
Key Features
Safe acceptance through both web and mobile​.
Simple to link into a page or website.
Backed by 3D Secure, which is verified by Visa/MasterCard secured code​
PCI DSS certified payment gateway​.
The Merchant Portal is a comprehensive service that offers access to features like transaction history, reports, refunds and search options. This comprehensive offering makes it unnecessary for vendors to rely on external Fraud Management Modules. It is an excellent fraud prevention tool globally in large organizations like Emirates Airline, Virgin Airlines, etc. It can also detect fraud patterns through the help of over 260 variables like the user's IP, BIN, velocity, address and advanced features like Device fingerprinting.
Repeat transactions feature allows regular customers to feed in information once and use it again and again during repeat visits. It can also be used for standing instructions.
Multicurrency support (Major currencies only) lets customers transact in the currency of their choice.
Direct credit into HBL account.​​
Brand the payment page with the business's logo, header, footer, text style, colours etc., to give customers a unique branded experience.
Customer Reports features allow for unlimited customized reports through over 300 available fields for business and marketing analysis.
United Bank Limited e-Commerce Payment Gateway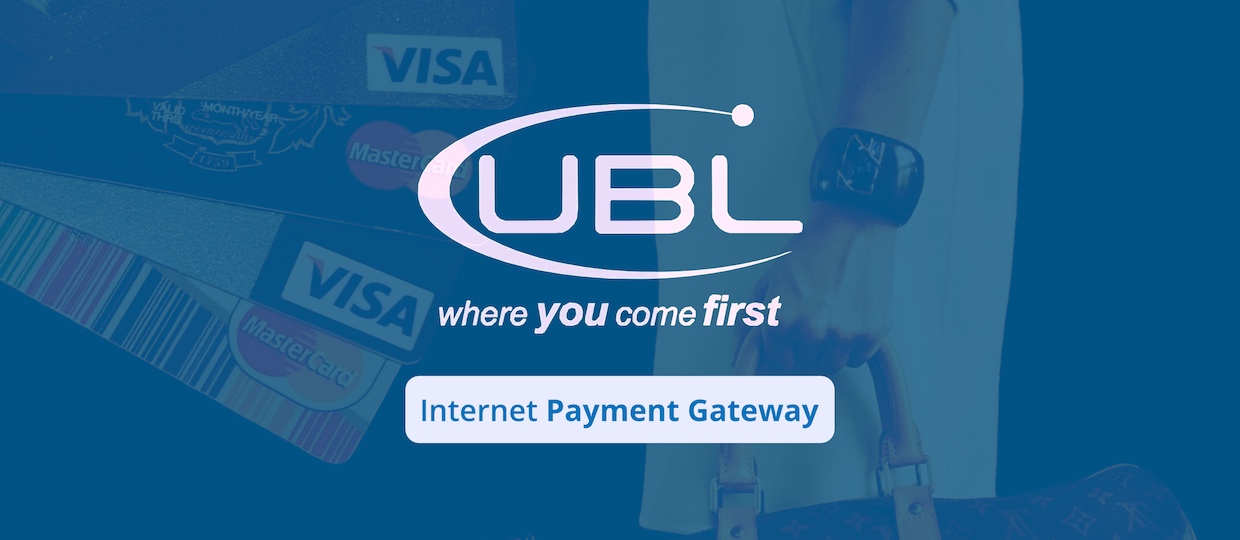 Any merchant can collect online payments easily and securely with the UBL e-Commerce Payment Gateway.UBL e-Commerce Payment Gateway has been working with e-Commerce payments since 2013 and is a pioneer in the online payment solution in the local financial industry. It is backed by the Etisalat UAE, working globally with a primary focus on the UAE market.
To sign-up for a merchant account, businesses need to open a UBL business account to start collecting payments right away.
Key Features
PCI DSS Certified Secure Platform
3D Secure– Saves merchant from liability
Fraud Guard – Saves from fraud risk exposure
Various payment options like credit and debit cards and direct debit to other bank accounts.
Payment page optimized for Large screen and mobile for enhanced user experience
Seamless integration with integration plugins
Frictionless payment experience with API's and Inline checkout
Save card information securely via 3DS Tokenization
UBL also has an innovative payment tool for merchants who do not have a website or e-commerce platform but operate their businesses online over social media or any other digital channel. With e-Invoicing, merchants can now collect their payments online without any payment gateway integration.
MCB eGate
MCB now offers a payment gateway for the growing Pakistani e-Commerce industry by offering its existing and new merchants a safe and effective card processing service online through MCB eGate. MCB eGate is a service designed to offer online shopping convenience to cardholders and merchants whereby cardholders can make real-time online purchases through the merchant's website. A cardholder can use either a Visa or MasterCard issued by any local or international bank for making payments to their vendors online. MCB eGate is backed by MIGs (MasterCard Internet Gateway Services) that provide a 3D secure solution.
Key Features
Some of the key features of MCB eGate are as follows.
Fast and simple integration process.
Best uptime for high reliability
PCI-DSS and 3D Secure compliant for maximum security
Routing of e-Commerce transactions from the Payment gateway to MCB for approval and payment
A Merchant Portal to see transaction history and details of all transactions
Full time local support
Fraud Risk Management team to inspect transactions and investigate suspected fraudulent activities
A Comparison of the
Banking
Gateways
A summary of the key charges and services
| | | | |
| --- | --- | --- | --- |
| | HBL | MCB | UBL |
| Setup Fee |         40,000 |           50,000 |         40,000 |
| Recurring Fee per Year |         40,000 |           48,000 |         50,000 |
| Transaction Fee | None | Rs. 15 | None |
| Merchant Discount Rate | 2.50% | 2.80% | 3.50% |
| Settlement Period | 14 days | Not specified | Ten days |
| Customer Service | Good | poor | average |
| Fraud Protection | Strong | Good | Good |
Payment Gateways
managed by FinTechs

in Pakistan
Apart from banks, some FinTech companies also offer payment gateway services and online payment transfer services.
1.   Payoneer
Payoneer is an international payment platform, NOT a processor. However, it allows people in Pakistan to send and receive online money transfers from international buyers and sellers (in foreign currency). It facilitates digital payment services for businesses, SMEs, corporates, and freelancers.
It is particularly useful for freelancers that have to receive payments from freelancing platforms like Fiverr & Upwork.
eCommerce businesses can also use Payoneer to link to Amazon, Shopee, Google and Airbnb. Payoneer is popular because the industry leader, PayPal, is not offering its services in Pakistan yet. Its payment processing services allow Pakistani businesses to receive payments through Stripe's popular online payment processing system.
Payoneer offers users Transfer Options through its website, and it also offers ATM withdrawals. It allows payments through Bank Transfers, Credit and Debit Cards.
The service charges an annual membership fee of $30 and 3% transaction charges which are on the higher side.
2.   JazzCash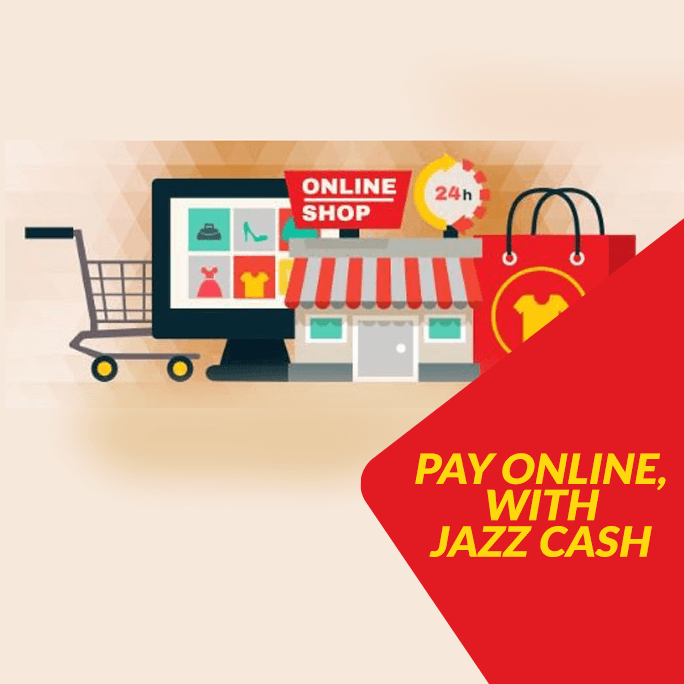 JazzCash offers a safe, adaptable and smooth payment solution for a business website or mobile apps. It is popular amongst individual users and online businesses to accept online payments from their customers.
It creates accounts for individuals based on their CNIC and mobile numbers and allows users to send and receive money via their linked mobile, CNIC number and bank account.
Businesses can register for the JazzCash Corporate Package and accept payments through various payment methods like debit and credit cards, mobile accounts, vouchers and direct debit options. It also allows businesses to create a unique QR code to receive payments from customers.
3.   EasyPaisa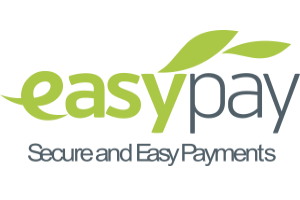 EasyPaisa was Pakistan's first online payment gateway for eCommerce customers and sellers. It offers instant access to convenient and reliable digital financial services. Easypaisa allows users to pay their bills, load mobile balances and transfer money through their app within minutes.
Easypaisa was the pioneer in the FinTech segment in Pakistan when it launched in 2009. It was the market leader in the consumer mobile money segment until it was overtaken by JazzCash in 2020.
EasyPaisa offers several services to its users, like online payment gateway, business and salaries payments, cash management, and supply chain payments                  .
EasyPaisa has grown impressively in the eCommerce market and offers solutions to many big companies like Uber, Ruba Digital, HumMart, Bykea, Daraz, Seed Out.
Some advantages of using the Easypaisa online payment gateway are its simple onboarding process with a registration portal. It also offers easy integration and great assistance for customers
4.   FonePay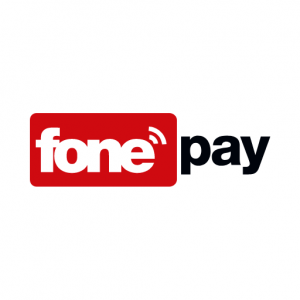 A relatively new entrant, FonePay claims to be Pakistan's first and largest digital lifestyle platform. It should do well, considering that Mastercard powers it.
FonePay offers an efficient option to accept payments at your business, physically, online and through apps. To become a FonePay Merchant, all you need is to sign-up, link your existing bank account with the FonePay Merchant App and start accepting payment from your customers by scanning the QR Code.
FonePay's digital services are user-friendly along with being well secured. It's easy to perform transactions with the recipient's mobile numbers.
FonePay consumers can pay for third-party products and services. Popular international options are Google Play, Hulu, iTunes, Netflix, and Amazon. FonePay is integrated with around 45 banks and is working hard to make cashless transactions more popular for everyone.
Like EasyPaisa, FonePay also offers its users loyalty reward programs that get them discounts and economical packages as a retention strategy.
5.   Keenu Wallet

Keenu Wallet provides secure and easy payments nationwide, both physical and online. The process of paying bills, transferring money, mobile payments, and shopping payments. each other
Keenu Wallet can be used in several ways:
Pay for anything through the app
Use the QR code at the stores
Make transactions between users
Purchase services like booking tickets, insurance, etc.
6.   SafePay
Safepay is also a payment gateway with a difference. Its Connect option provides users with a quick and easy way to receive payments. Users just have to get their personal link(getsafepay.com/connect/me/your-username) with others, and they can send you money.
People don't need to know the users email address or mobile phone number or have a Safepay account. They just tap on the link, go to the Safepay.Me link, type in the amount, and send the money.
Safepay partners claim some of the highest online payment success rates and best customer support in Pakistan. There are over 250 partners like All My Tech, Faisal Fabrics, Flashsale, Nerdpapers and Flame Hosting, using Safepay as their payment gateway.
Comparision of the Fintech Companies  Charges
| | | | | | | |
| --- | --- | --- | --- | --- | --- | --- |
| | Payoneer | JazzCash | EasyPaisa | Keenu | FonePay | SafePay |
| Payment Limits (per month)* | $15,000 (per transaction) | Upto 400,000 | Upto 200,000 | Upto 200,000 | N/A | Upto 200,000 |
| Annual Fee | $30 | No | None | | N/A | N/A |
| Transaction Charges | 3% of transaction | Yes | None | Yes | Yes | 3.30% |
*Subject to Verification
Concluding Remarks
Online payment gateways are of great importance for successfully running online businesses in the present age. It is important to pick an online payment gateway carefully as not every payment gateways is the same when it comes to different features like convenience, security, and transaction charges.
Keep your business requirements in view and research before going for a specific gateway.
Explore factors like security, ease of use, availability of support, transaction and annual charges that suit your budget. What works well for other companies may not be the best choice for you and your customers.
We all know that choosing the best payment gateway in Pakistan is not an easy job but there are multiple options available that can hopefully work well with your business.