Service providers should always strive to offer consumers the best of features and options to avail to make their service more attractive. Recently our local Telcos and ISPs are doing the same. They have recently offered bill payment options such as door-step payment pickup, payment via money transfer facilities etc. But now Zong and PTCL are offering payment via credit/debit cards for their valuable customers, this is bound to make things more easier as you can pay from the ease of your home.
Zong has also offered online recharge and payment facility for prepaid and postpaid plans via credit/debit cards by setting up an online portal which can be found here.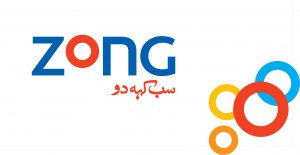 We must however mention that there are a few things that are lacking. Zong must have offered a package subscription option as well to make it easier for users to select and pay for different packages on the fly.
In today's technologically advanced world, the more a company facilitates its customers, the more they become happy with their services. We believe that it's a smart move by Zong to facilitate their consumers.