Getting married is everyone's dream. From being born, to growing young, to going through the many stages of adolescence and finally stepping into adult life; the ultimate desire one keeps secretly throughout is to have a dream wedding.
Get the companionship of an amazing partner, start a new chapter and a whole new life and finally, set a home of our own. Isn't it? Most of us desire to end up in future this way. To initiate a fresh start, build up an empire of your own and have family, lovely kids and feel complete in its truest meaning.
However during this course of time, while establishing a sound life and family, we tend to forget our own health and mental status. Many couples show negligence toward their own well-being and this affects them adversely in the longer run.
Below are the top 5 health care tips for the couples with kids so they can stay fit and energetic to continue the life cycle and maintain a balance between their own stability and other responsibilities doing full justice to both.
Stay active and fit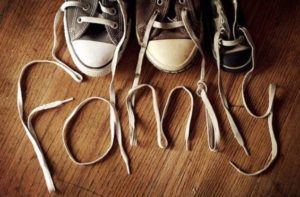 This is one of the key factors towards health and well-being. If parents will stay fit and healthy, only this way they can fully concentrate on the grooming of their kids and can stay well for long to spend a happy life with each other. Most couples usually stop exercising once they have kids but it is wrong. Your own energy and fitness comes above any other responsibility. If you have stopped exercising after having kids – resume it. Find alternate ways to adjust your schedule. Your workout doesn't necessarily need to be inside the gym with heavy machines and fancy clothes.
You can pick up any sport that you enjoy with your partner and play. You can do small and feasible home exercises to keep moving. But don't be idle. After all, health is wealth!
Know the little things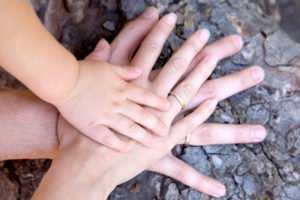 One of the basic factors upon which the health of the couple as well as the success of the marriage falls upon after having kids and family is – to keep it real and simple, as it was before marriage or becoming parents. Couples are advised to be appreciative and know the little things about each other. Does he have a meeting to attend? Is she going to have a party with her friend? Does he have to go and take the kid to the park? And many other little things that we tend to ignore and forget on daily basis.
Remembering the non significant and otherwise unimportant, minute details will keep the intimacy alive and encourage the partners to talk about their engagements and make your partner feel loved and cared for. These are the little ways that make your spouse feel special and hence so, it leads to the success and healthfulness that proves fruitful in the longer run.
Pre-plan everything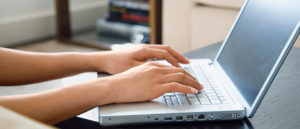 Pre – planning is very important once you become parents. Whether that is you planning about your own future goals or the betterment of your kids; you must have a clear picture of what you are going to do next. From managing own upcoming projects to looking into your kids' needs, their health, expenditures and other basic demands – planning helps you stay organized and focused and hence saves you from the extra baggage that comes in the form of unwanted worries and tensions at certain phases of life.
Therefore, it is always stressed to plan before hand – plan your upcoming month, week or even the next vacation that you are going to have. Stay systemic will make sure you do not get into sudden issues and hence ensures yours and the happiness of your family for sustaining a healthy environment.  
Get health insurance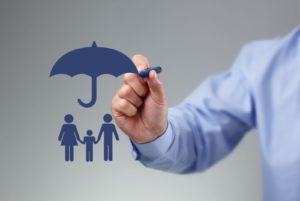 This might sound typical and stupid to so many but it is the most crucial aspect to work upon, especially after having kids. It has been proven over and over again that many couples lying to next each other wonder about the money plans and health policies 90% of the times and it should be trusted that the little disagreements can send your marriage to the south. Find individual and family health assurance policies for you and your people at affordable prices.
Having health insurance benefits you in so many ways and keep you tension-free in the bigger picture. You receive the best health care through this, your family's and kids' health is safe and secured and above everything else, it saves you from the crisis once any unfortunate health problem is faced. No one plans to get sick, hurt or injured. But everyone needs healthcare at one or the other point of life and having health insurance and medical insurance will promise the best quality care leading to a happy marriage.  Compare health insurance providers in Pakistan and see which plan is best for you and your family.
Related Read: 5 Questions to Ask Before Going for Health Insurance in Pakistan
Have a clear and stable financial strategy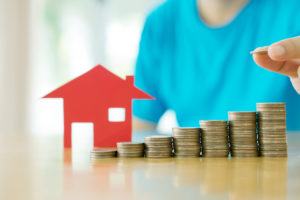 This might sound unrelated to health but basically, this is what that decides how healthy you are going to be in your life. Don't get worried if you spend a lot and your partner saves pennies. Having one outlook over the financial issues is not necessary, however, resolving all the money related queries as early as possible and ending up on one unanimous decision saves a lot of disagreements in the future. A logical, clear and justified financial plan helps you handle the household more effectively, enables you to raise the kids in a better way and actually define the stability of your marriage, the quality of your own mental and physical well-being and the success of future goals.
Final Words
Marriage and family are a responsibility. It is a knot that ties us to the most valuable relations in our life. We must respect our parents and be kind to them so that in the future we can also groom our kids in the most amazing ways. Planning and mutual consideration define the success of any marriage and the stability of the family. These tips will help you stay intact to your family members and keep you running in the walk of life.