All of us have some dreams regarding our biggest day that is wedding where you're in perfect attire sitting on a lavish sofa in beautiful venue, having plenty of guest who are enjoying number of dishes and you're about to get your photo-shoot done and here your balloon of dreams is popped by the pin of BUDGET. Everybody have dreams but not all of us can afford the lavish weddings that take place every year in Pakistan where people are asked to pay their legs and arms.
Some people start saving long before the shaadi and yet some doesn't get a chance to do so.Following are some of the hacks where you can spend the amount in your hand wisely:
1.Planning is the Key
First and foremost important thing about wedding is that you should know how much you have in your pocket to spend on your dream wedding and what are the things that will make your wedding a dreamy one. You should also know that things you are rooting for are actually falling under your budget.

In any case where the amount gets shorter and expenses are exceeding, what will be the sources you'll look upto to generate that amount in that time? These are some of the question that can only be answered if you've everything planned on a planner or a notebook. Every NOTE worthy information should be on your fingertips so you know that how will you cater certain expenses.
2.Its ok to let go "TINY" Details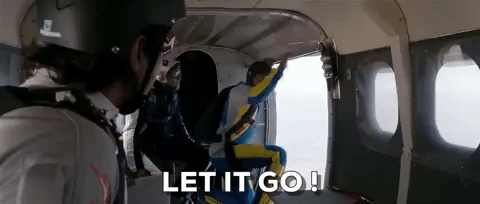 It's ok to not consider every tiny details of your wedding. Most of the times, couples focuses on small details which guest are not even going to be notice. Yes! It is important to do every bit with perfection but what's the point if you lose all the essences of the important things that are going to be noticeable by everyone? Try to prioritize your requirements first.

First invest in your important details and then go for the smaller ones if they are falling under the budget and BINGO!
3.Guest List
In every desi wedding of Pakistan, the mother of all discussions and the father of all the arguments is that "Who should we invite in Pinkie's wedding" When you are on a budget, try to prioritize your close ones first.

Try to put all those people in the list one that are your close ones and you meet them and you know each other rather than inviting "Kamo aunty ki phupo kay betay ki bhatiji" or "Uncle Fred from Vietnam" keep your circle "Small and Smart".
4.Give a Hit to the "Freelancer"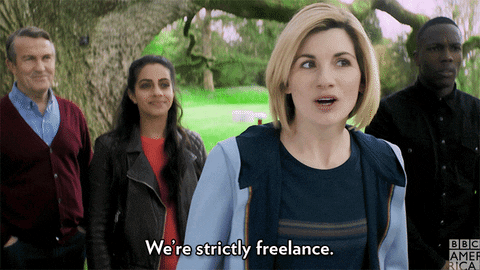 While planning for your wedding, the most important point to be noted is that how the bride is going to look in real? And how the photographs are going to be turned? This can only be done by a great MUA (makeup artist) and a KA-BOOM photographer. Sometimes people spent hefty amount on both of these things and doesn't get a desired result.

There is a lot of fishes to catch inside the pool now. You can search for it on different Facebook groups. Get into reviews and prices. Look in to the portfolios and prices, compare it and then get your hands on the final call and Voila!. These freelancers will give you the best of its service and won't charge you an arm for it. Isn't it just AH-mazing?
5.Events
One streak that every desi wedding wants to make is at least 3 or 4 events of a single wedding. While planning for 1) Daras followed by a small dinner 2) Dholkis 3) Mehndi night 4) raat jaga and mehndi lagai 5) Shadi 6) Valima you'll see how the cost for one event multiplies on each thing.

This is HUGE to afford in these times where the value of money is decreasing by the rate of every single breath you take. In this modern age the limelight over Shendi and Shalima has changed the entire dimension.

Some people prefer to have combine events.This will save a lot of money and efforts and most importantly people can get rid of extent shadis celebrated for more than a week. Bonus points: You can have all the fun under one roof without missing out anyone just because they couldn't make it to one of the event that we usually plan.
6.Venue
Venue is something which you're suppose to book 6 months prior to the wedding dates. In Karachi, a lot of tension has been seen by the people where the halls they booked got the order from the government to get removed.

Most importantly things get change in the matter of six months. The prices of these halls never come that easy. To save up on this, you can calculate the number of guest, get a private space and DIY or Pinterest it.

Don't have much time? Ask your friends to look after all the matters. You can also hire a freelance for this task.
7.Shopping
Shopping part is for the girls where they have to make sufficient number of clothes which they can utilize after the shadi in dawats. Always do coordination with someone in your in-laws that what kind of dresses are they going to make? Heavy or Semi-formals and then manage your closet according to that because there is no reason to invest hefty amount on heavy dresses as you cannot utilize them all the time.

Also with the emerging market of pret, one can look up for sales that usually happen on every season end of any festival. Shop from there and you can avail some great outfits in cheaper prices than usual. One of the most important shopping hacks is when it comes to find a Karigar is to search all the markets, compare and then enter into it.

Don't invest in a lot of makeup if you don't know the right use of it, Always invest in the good eye pallets that too with nude shades because that goes with every dress and create different looks all the time. Invest in the products that you use frequently as the makeup also gets expired.
8.Food
Now the finale comes where guest are going to define your wedding according to the taste of food. It is said that a shadi is remembered with the reference of the taste of its food. But is it necessary to invest a lot of money to make the taste better?

No way!!! The only thing that is necessary is that you need to be smart while picking up the menu. Don't make it flooded, focus on the quality. Always check for the guest you've invited, from which community the majority of them belongs and then select dishes according to that.
At last!!!
These are some of the tips and tricks that can make your dream wedding a well-executed one. Nothing is more important than the essence and the enjoyment you get from a wedding and most of all the memories you make. Make the memories where you see yourself making Smartchoice rather than being broke!!!
So what are you going to do with the money saved? Do tell us in comment section.Have a great wedding ahead 🙂