Be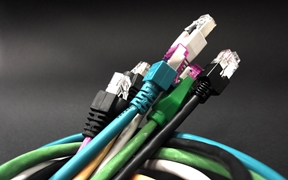 fore you finalize an ISP provider and package, you must understand the technologies offered by each of them. In this post, we tell you the pros and cons of internet provided by Cable internet providers like Worldcall, Fariya, Connect and others.
Cable internet was the next revolution after Dialup internet in Pakistan. Every other galee muhalla had those cable providers who gave you a bundle deal, cable TV and unlimited internet for a fix amount and there is a reason behind it. Cable internet operates over cable TV lines which has the potential to offer higher bandwith and works just like setting up LAN.
However with the advancement in technology Cable internet subscription base is on the decline when compared to ISPs like PTCL, Qubee, Wi-tribe and others offering internet on different technologies like Wimax, DSL, Fiber and etc.
Lets look at the pros and cons of Cable Internet, it would help you make a wise decision
The good about Cable internet
1. Economical
If you want DSL connection like PTCL, you must have a working land-line telephone installed. Even if you install it just for the internet, you will have to monthly pay the line rent. This increases the installation cost of a broadband connection. While on the other hand, for cable internet you only need a cable between both ends and you are good to go. Secondly some cable operators dont charge security   deposit which make one time installation fee cheaper as compared to other providers.
2. Unlimited Internet
Cable internet provides fast speed as compared to dial-up or broadband connections however comes no close to Fiber internet. If you are a heavy internet user and cannot monitor your internet usage, cable internet is the best as most of the cable internet in Pakistan is absolutely uncapped, no fair limit policy applies
3. Gaming and Movies

Cable internet providers host local servers with latest movies, games and software utilities. Users can download from those servers very quickly as its hosted on other computer on same network. If you use internet to download torrents of latest series, movies, tv shows and etc, then cable internet would suit you most as you will spend more time watching them.
The not so good
1. Availability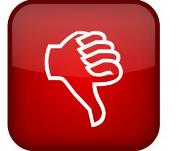 Cable internet providers need to manage a big pool of internet cables. So it is beyond the capability of most of cable internet providers to cover a wide area and provide good services. So they keep the covered area limited that may leave you without cable internet option if you live in a remote or far flung area.
2. Security
Since cable is shared connection (LAN) with all subscribers connected on the same network it can potentially create security issues and virus threats to your computer. Though Cable service providers built in cable modems however it is advised to have a strong anitvirus software installed and check your windows firewall to ensure that you are protected. Security could also be breached if the file you download from their local host is infected.
3. Maintenance
Maintenance can sometimes be a big issue on cable internet. It could be difficult for cable operators to identify where exactly the fault is and plus the multiple hops in between the providers and user. This can cause serious service issues and could leave you without internet for days.
Fariya and Connect communication are some of the cable internet providers in Karachi. They serve large number of users because of their notable services and fair rates.
Every internet user has different priority and preferences, we hope that this article would help you choose and find internet connection that suits you. You can use our search tool here to find the best internet deals in Pakistan
If you are using cable internet or have used in the past, share your experience with us in the comments section below.