To access websites at blazing speed you don't only need a fast internet connection, but you also need the right equipment to maximize the output. Similarly, you may not be getting the speed that your Internet Service Provider promises. Routers play an extremely important role to serve you a fast internet with a set of extra configuration settings. Modern routers allow you to block websites, attach printers and connect external hard drives. To get the maximum internet speed, your router and the machine, both should should be using frequency ranges that allow maximum data movement per second. To get most out of your internet, check out the below 5 WiFi routers for fast speed internet. These routers provide great throughput speed, offer a good range and are easy to setup.
                                               Linksys EA6900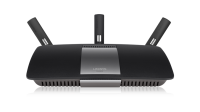 Linksys EA6900 router promises the maximum performance but comes with a great price too. This dual band router has 3 external antennas, 4 Gigabit Ethernet LAN ports and is IPv6 compatible. Support limit for 2.4 GHz is 600Mbps and for 5 GHz is 1300Mbps. This router allows remote configuration using Smart Wi-Fi cloud platform. This router may be high priced but offers ultimate performance and is best for streaming and online gaming.
Tag Price : PKR 23000
Western Digital My Net 900 Central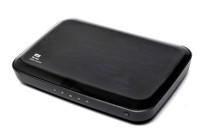 My Net 900 Central is a dual-band router by Western Digital that offers a built-in hard drive. Offers parental controls and is IPv6 compatible. It supports up to 450Mbps on both bands. N900 has 7 Gigabit Ethernet LAN ports and allows storage and printer sharing. Once the router is setup, you can install the software utilities like Print Share to manage shared printers, Quick View to monitor the router status and the My Net View that is used as network diagnostic tool.
Tag Price : PKR 25000
Netgear Nighthawk R7000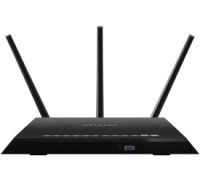 Netgear Nighthawk R7000 is powered by a 1 GHz dual core processor, 128 MB flash and 256 MB of RAM. Netgear Nighthawk has 3 detachable external antennas, 4 Gigabit Ethernet ports, a USB 3.0 and a USB 2.0 ports. This dual band Router can be configured using Netgear Genie. It allow you to configure the settings for USB storage and security.
Tag Price : 25000 PKR

TP-Link Archer C7
TP-Link Archer C7 is dual band router based on Qualcomm Atheros processor. This router has 3 external antennas, 4 Gigabit Ethernet LAN ports and 2 USB 2.0 ports. The external antennas provide better network coverage. Theoretically it supports 450 Mbps on 2.4 GHz band and and 1300 Mbps on 5 GHz band. It may not be the best, but is an affordable next generation wireless router with quite nice features and better coverage.
Tag Price : PKR 14000

Asus RT-AC68U
A dual band router with 3 external antennas and streaming support. Asus RT-AC68U has 4 Gigabit Ethernet LAN ports, a USB 2.0 port and a USB 3.0 ports. It offers TurboQAM that is a performance boosting feature from Broadcom. You can manage the router easily via mobile configuration app. Smart Sync tool can be used to upload files to online storage websites like Dropbox.
Tag Price : PKR 20,000
These were the 5 best WiFi routers for fast speed internet. However, it is essential to have devices that match the frequencies to allow high volume data transfers per second because only a good router will not suffice for a better internet experience. As far as prices are concerned, these are just indicative prices based on Manufacturer's Suggested Retail Price. But you can find huge discounts on online shopping websites like Amazon.
---
Looking for fast speed internet in Pakistan, Smartchoice.pk helps consumer search, find and compare internet prices and packages from all providers. Click here to search best broadband deal in your city
---