Stepping from the days of college into the days of office, moving from days in classes from jotting down lectures to writing minutes of the office meeting, missing classes and taking a day off from office all these things change. Once we graduate from Schools, we think that the days of problems, groups, classes all are behind, begins a different phase of life where one thing is replaced by other classmates with colleagues, teachers with bosses, fee with salary and some other major and minor changes.
Now, what a person needs to do is get out there and start doing what they have dreamt about, but should keep themselves ready to face some challenges while looking for work as the finding the right job is competitive.
Embarking on this transitional phase, the changes one feels are empowering and overwhelming, As venturing into new space is exciting; beginning of new chapter of their life but this step also brings with itself apprehensions and anxiety of the twist and turns, the highs and lows for the futuristic path they have chosen to create their very own success stories.
Earning a degree doesn't guarantee ANYTHING. To succeed in today's work-world the graduates of today will need much more than a college degree. They'll need guidance, along with talent, determination, persistence; a strong work ethic may be a bit of good luck and a real-world perspective on what it REALLY takes to succeed today.
To make this complex and intricate journey simpler and easier these are certain steps one must take to ensure a smooth transition from Academia to Employment:
Internships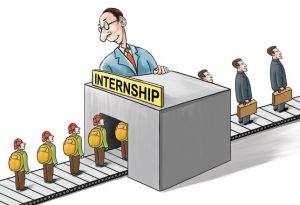 Internships help a person to get an insight in the work-world before sub-merging full fledge in the world of businesses, it facilitates you in acquiring practical application of knowledge and hands-on experience in a professional environment as they help you get the feel of what you are getting into, think of it like these internships are a way to test drive possible jobs and explore different career options As an intern you learn to manage TIME as very important attribute when working in a fast paced professional environment you need to know every minute counts as it is vital in every circumstance whether you're attending meetings, finishing tasks on deadlines.
Internships often give you the opportunity to create your networks, attend meetings and events. By interacting with professionals you gain new connections and learn how to communicate in a professional environment.
Internships are key to building experience that's builds a strong resume as a student or recent graduate employers are much more likely to hire someone with internships and work experience rather than someone with a generic resume, lacking experience.
Discover What 'Soft Skills' Need Work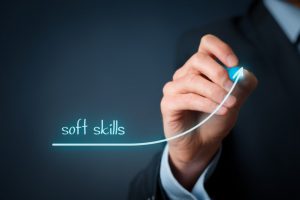 According to a survey, more than half of accounting and finance professionals polled felt only somewhat prepared for their first job after college, with 14 percent saying they did not feel ready at all.
The difference is between the knowledge taught in books is somewhat different from the practical job experience so, when we enter workforce we often feel the need to upgrade our skill and knowledge base according to that.
Hard skills are taught; soft skills are personality-driven and honed through experience. Nonetheless, potential employers value soft skills, such as relationship building, teamwork, industriousness, flexibility, attentive listening, and an ability to learn.
Which of these skills do you bring to the table? That is a million Dollar question, while you can't attend a certificate course on soft skills, you can improve in all these areas through focus and practice.
Cultivate Patience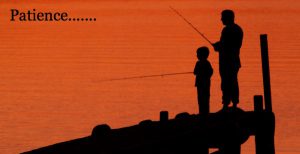 Cultivating patience will help you avoid burnout and stay positive, while also being a compassionate and supportive teammate and employee in the organization.
Everybody is going to experience having a bad boss day. The day when your boss may yell at you and tell you that you are doing everything wrong. Take what they are saying and pick out the important parts. Take the tasks they are asking you to do and ROCK THEM! But then take all the negativity and throw it out the window because you don't need it.
Be Coachable and A Team Player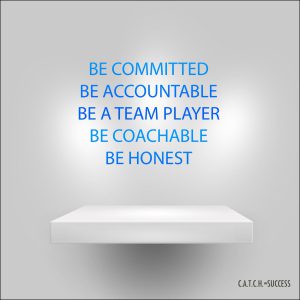 It is vital for a candidate to come across as independent, In addition to this, out-of-the-box thinking and innovative ideas can get you the competitive corporate advantage.
A lot of the so-called grunt work is key to understanding your new job. Respectfully ask for help when you need it, and brainstorm your improvement ideas with peers and bosses.
The word 'team' has very different connotations in school and in the workplace.
In school, every member of your team probably has a similar level of knowledge and experience when it comes to executing a group project, thereby helping each other is a mutually beneficial arrangement. This level playing field actually makes it easier to work as a team since everybody, more or less, acknowledges each other on an equal basis.
In contrast, as a fresh graduate, your working team in the office will consist of co-workers who outrank you and have more experience than you. As the fresh graduate, you'll have to prove your mettle and defer to their authority in order to gain their respect. This is part and parcel of becoming a good team player who is able to work well with his or her teammates.
Earn, Spend and Save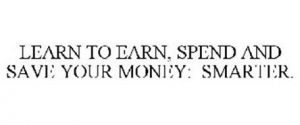 Just because you are getting paid does not mean you need to spend it all we all know and remember the times when our grandparents would hand Rs.100 for birthday and say "Don't spend it all in one place"
This means that the first job will probably not be your last and odds are, you will have a time when you lose a paycheck or two. Having something in saving can be a lifesaver. Additionally, make sure that you are setting aside a certain amount by investing somewhere little by little or just by putting money in your piggy bank at home.
One of the ways you can spend smart and save is by using a Credit Card, as many Banks are providing some amazing discounts and cash back opportunities on a credit card that help you save money while you shop and spend on your utilities this is one of the major ways one person spend smart and be on budget while going grocery shopping, eating out  or anything else on your list!!
Do Your Research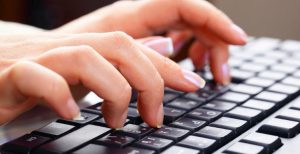 It is advisable to a fresh graduate when stepping up to enter professional career learn more about the scope, expectations, and challenges of your target job and industry by browsing the internet and connecting with professionals in similar positions in that industry.
Find out the minimum and preferred requirements for your target job by studying similar job descriptions and create an achievement-based resume that shows how your work history, skills and knowledge fit the job.
Be prepared to be a little depressed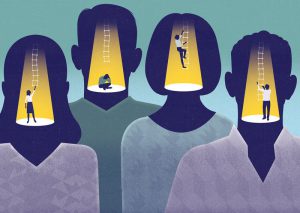 After studying the degree of choice, the graduates are full of hope and energy that once done with this, they have a perfect illusion that the instant they leave Universities, they shall be able to bag the job of our dreams.
Fresh out of Universities Graduates have high morale, enthusiasm, and determination, they are bursting with anticipation and positivity that all good things would come their way, how every employer would want to have them as their employ, but often the reality is 180 degrees opposite to what they expect their careers opportunities to be or the job role they want themselves want to be in, so it's a Million Dollar advice to be prepared to be rejected from your dream employers, you may not be offered work role you see yourself to be working in, when you start you don't exactly land your dream job immediately, so all is not going to be green, but with experience and time you can pick and choose the job you want to do till then keep your confidence high and always be aligned with Goal you want to achieve.
All these tips and advice will make the transition easier, if not guaranteed to solve all the issues when entering the Job Market.