The holiday season is around the corner and many of us want to travel in this season to experience the hustle bustle and festivities in other countries at the time of Christmas and thanksgiving to enjoy the exotic foods and special bazaars.
While going on vacation we wonder where to go for the best vacation experience this winter?
Since this is a challenging time of year for travelers and vacationers it's advisable to be well-informed about the weather and other factors that can affect your journey.
Here is a list of few countries that should be on your list as your next vacation destination:
Bali, Indonesia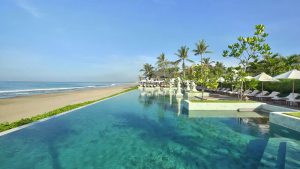 A Country in the South East of Asia, this Indonesian island provides the perfect mix of opportunities for cultural exploration and relaxation. Travelers should spend time visiting and learning about the island's many ancient temples before heading to one of its beautiful beaches.
As far as accommodations go, Bali features dozens of villas, hotels, and resorts (at varying price points). To up the luxury factor, stay at a five-star resort like the Four Seasons or St. Regis and indulge in a relaxing and revitalizing spa treatments.
Peru
A beautiful Tropical Country in the South American Continent, The Peruvian territory was home to several ancient cultures, ranging from the Norte Chico civilization in the 32nd century BC, This Incan citadel in Peru is a once-in-a-lifetime trip. Part of the fun for many travelers is conquering the four-day hike along the Inca Trail before being rewarded with the view of this sprawling UNESCO World Heritage site. If you're not one for hiking, you can still see this impressive historical site by hopping on a train from Cusco to the mountain base.
Hong Kong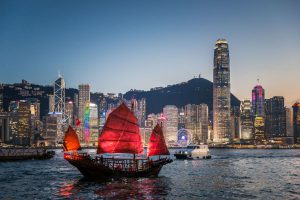 Hong Kong is strategically located at the mouth of the Pearl River Delta in Southern China. Hong Kong is a destination that puts travelers' senses into overdrive. The glittering skyline, the dynamic food scene, the historical sites, and the family-friendly attractions are just a few reasons visitors can't get enough of this bustling metropolis.
Start your trip with a tour of the waterfront on the Star Ferry, and pencil in visits to Hong Kong Disneyland or Ocean Park amusement park if you're traveling with kids. Meanwhile, foodies will delight in the culinary options: Dim sum, stir-fry, and pineapple buns should be a few things you surely sample.
Greece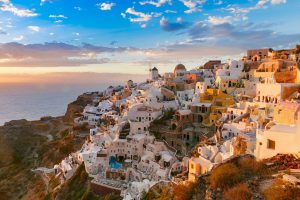 The country is one of the most exotic locations of Europe, it is washed to the east by the Aegean Sea, to the west by the Ionian and to the south by the Mediterranean, Two-thirds of the territory is covered with mountains. The highest mountain peak is Mount Olympus, at an altitude of 2917m.
While visiting Greece you can enjoy a sunset in Santorini and you'll know why this Greek destination is one of the world's best places to visit. In addition to offering an exquisite evening atmosphere, Santorini boasts colorful black and red sand beaches, ancient ruins and several wineries. But the picture-perfect scenery is what draws most travelers, the whitewashed buildings that line the brilliantly blue caldera. What's more, the luxury hotels here are some of the world's best.
Dubai, United Arab Emirates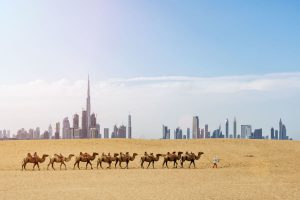 Dubai lies on the southeast coast of the Persian Gulf; it is the capital of the Emirate of Dubai, one of the seven emirates that make up the country. Dubai is home to the world's tallest building, the Burj Khalifa, one of the world's largest shopping centers, the Dubai Mall, and one of the only indoor ski resorts in the world, Ski Dubai.
In addition to being a city of superlatives, Dubai embraces its Middle Eastern traditions. The best way to immerse in the beauty and enticing places of Dubai is to tour the Jumeirah Mosque and stroll through the gold and spice souks.
The Gambia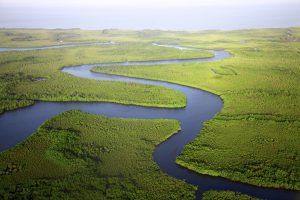 It may be the smallest country in Africa, but there are plenty of postcard-worthy beaches to be found in The Gambia. Daytime temperatures hover in the high-twenties, often tipping 30°C. Plus, the winters are dry so chances of rains and need to carry an umbrella may not be there.
You can soak up the sun and sea at the coastal resorts of Bakau, Fajara, and Kotu where you'll be spoiled for choice with cheap and cheerful hotels after you've had your share of beaches, head inland to explore the namesake river at the heart of the country. Its verdant basin brims with wildlife: where you can spot hippos, manatees, monkeys and hundreds of bird species.
Rome
Delicious food (pizza, pasta, gelato, you name it), rich coffee are a few reasons why travelers love Rome. However, food and drink aren't the only things this city has to offer. You'll find major highlights of art and history, from the Galleria Borghese to the Colosseum and the Roman Forum all these sites are majestic and beautiful, and they provide you a vivid look into the rich history of Rome.
Rome is the capital of Italy, has been one of the few cities in the world to see the birth of democracy, beautiful architecture and also the prestige to be the birthplace of many amazing artists still remembered today.
The Pizza Novana square contains 3 fountains, and the largest and most memorable is Bernini's Fountain of the Four Rivers with each of the 4 statues representing a river from different continents.
Palawan, Philippines
If your winter daydreams likely involve palm-fringed beaches with sugar-soft sand, lapped by an ocean the color of a swimming pool, if that sounds like heaven?
Then you'll love Palawan, a gorgeous cluster of islands where those kinds of views are ten-a-penny.
The Philippines isn't as popular as neighboring Indonesia yet, so you'll enjoy a far quieter retreat from the chilly British winter. The food is divine (think fresh tuna and coconut curries) and it's affordable. Plus with barely any light pollution, the stargazing is magnificent.
Some important things to remember before embarking on your Journey, to enjoy your vacations to the fullest, create memories and have a once in a lifetime experience are:
Alert your credit card company
Ensure that your credit card works while you're traveling, your credit card company needs to know your travel plans, if you plan in advance and don't have a credit card apply for one as plastic money is a big help in an unknown territory, as carrying so much cash is not an easy task, so if you need to spend and you don't have cash-in-hand having credit card at disposal helps in numerous situations.
Confirm all reservations
Double-check all your reservations: your flight, hotel, car rental, restaurants, attractions, and any other services or experiences you've planned. So there are no surprises at a check-in counter.
If you have access to a printer, it's not a bad idea to print out confirmations. If you don't, write down confirmation numbers (and customer service phone numbers) keep the printed paper in your wallet or with all your travel documents.
Make advance payments on bills that have due dates during your trip
Before your planned travel dates make sure that all dues are clear and we don't get charged with late fees? Make sure all credit cards, housing expenses (e.g., rent, utilities), and other monthly bills will be paid on time.
Check the weather
This may seem like an obvious one, but "many vacationers forget to do it," Check the forecast for your destination and your hometown when you'll be returning, and pack appropriately according to weather conditions.
Eat or give away any perishable food
The last thing you want is to return home to a stinky fridge and a smelly home, take out the garbage and clean the sink to be sure there's no food in the drain that could rot or attract bugs while you're away.
Travel Documents
Getting all your documents at one place and getting their copies done is very important, your travel document s shall be your passport, visas, Tickets, itinerary and travel insurance (a requirement from many countries these days, yet an important cover against any unforeseen situations you may encounter while traveling), always leave a copy of itinerary with your friends and family so they are aware of your travel plans and also know where to reach you.