Pakistan is amongst the quickest growing markets in the world. With a population of over 60% young people, it is a smart decision to start a business on the side to supplement in income and have a backup in case of employment loss. As competition for white-collar jobs grows, middle-income people are increasingly looking for options to earn money from a business or trade on the side.
Working a 9 to 5 job for six or five days a week can be draining. Especially if the job is uninteresting, dull, and you get a salary that is not worth the time you give to the job. If the work environment is stressful or you have an unpleasant manager then you can also end up having physical and mental health issues over the long term.
Having an alternative income stream to support your lifestyle and to enjoy a hobby can be a great way to relax while you earn some extra money. The pandemic has also shown many of us the benefits of working from home and having a flexible routine.
Starting a business is a great option and can take you into the big leagues if things work out. Even if you don't get into the big league, you can earn enough to live comfortably.
In business, making the right decision at the right time is essential for its success. Every business has its risks and potential for loss. This is potential for loss why we are listing businesses that you can start for under PKR 50,000. If you are successful and earn back your PKR 50,000, you can always expand and earn more.
Starting small and then growing allows for a quicker learning process and less potential for loss. Starting small also allows for you to learn all the demands the business will place on you. Businesses need time, attention, and focus.
The lockdowns in 2020 and 2021 have taught us many lessons and opened up business options for people enterprising enough. Some business ideas aren't new but got revived during the lockdown. Others emerged during the lockdown or post the lockdowns relaxation.
Also read: Managing Income in Pakistan: A Guide to Budgeting Money and Expenses
1. Drop Shipping Business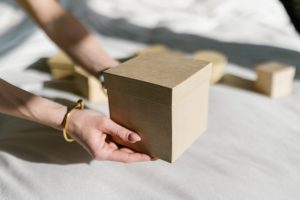 It is easy to start a smooth Drop Shipping business since there are many benefits in it. Almost everyone in Pakistan has access to a stable internet connection and a smartphone.  The main point in dropshipping is to stay connected to your customers 24/7 to maintain good business performance with customers.
There is a whole science to drop shipping, but the basic steps are simple:
Search for some goods that you feel will do well in online sales. This could be toys, jewelry, clothes, or anything else. Once you have the products, look for their online suppliers.
Make a website showing these products with marked-up prices and advertise them regularly.
Get payment from your customers for the item they want to buy.
Route the payment to your supplier at their tag price, keeping your percentage of the price.
Direct the product to your customer and close the deal.
Repeat the cycle with other customers.
2. Customized goods like Mugs, T-shirts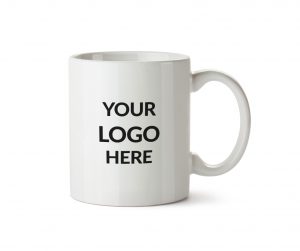 The Zoom meetings culture encouraged the use of clothes and t-shirts customized with workplace branding to build up the team and work spirit. The use of branded merchandise is increasing and if you are skilled enough, you can earn a good side income by offering customized t-shirts and other small merchandise like mugs and keychains.
There are a lot of tutorials and DIY videos to help you learn the technique and if you live in a place where there is a customized printer nearby, you can grow your business with a trendy website and good advertising on selling platforms like Daraz, OLX, and Alibaba. This requires minimal investment and can become a source of steady income.
3. Youtube Content Creator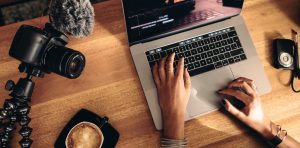 If you have the inclination to develop digital content, (and have original ideas) you can always develop content for YouTube. As a YouTuber, you can make videos and earn from advertisement income when people watch them. All that is needed is original content, and video making and editing skills.
More than any equipment or setup you need originality of content, public interest and determination to continue posting videos for a long time. Being focused in essential.
If someone in your family has hobby like carpentry, gardening, sewing, embroidery or some other hobby, you can develop content around their hobbies as such videos have a lot of viewership. Particularly if they are made in Urdu.
Many people have wished for Urdu stories narrated by a grandfatherly or grandmotherly figure to encourage children to speak and learn Urdu.
4. Makeup Artist
This is not just makeup but hair treatments, dyeing, henna, and all things beauty-related. All of these can be done successfully if you give a moderate amount of effort and dedication. Women are increasingly aware of the benefits of makeup and beauty treatments and are always willing to try someone that has good rates and results.
If you have a passion for any of these fields, you can set up an Instagram page with your work portfolio and start marketing your services. These are mostly appointment-based services and can be successfully run from your bedroom!
5. Photography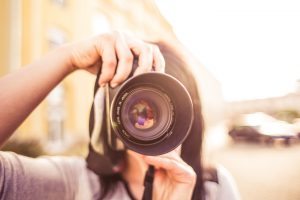 In our culture, just like makeup, photographs done professionally are a necessity for a successful event. You can always offer specialized portrait services and trendy photo sessions on an appointment basis to have time left over for leisure and work.
Asa photographer you can market yourself and your portfolio for weddings, birthdays, baby showers, bridal showers, and corporate events.
The only investment needed is a good camera, which can be rented from specialty shops for the time being or to shoot your portfolio and initial few events.
6. Freelancing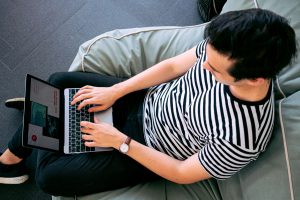 The gig economy is a common phrase and is quickly becoming a field of choice for many people. Freelancing means working independently to offer services. They are also known as independent service providers.
Freelancers can be graphic designers, e-commerce managers, digital and written content creators
In the past few years, the freelance economy is one of the successful small businesses in Pakistan. There is a lot of competition since everyone can become a freelancer. However, if you are successful in getting a few good clients, you can earn well from it.
7. Graphic Designing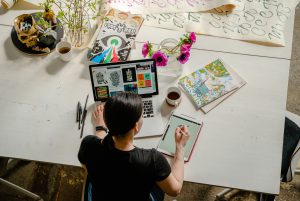 A graphic designer is a visual artist that works in the digital medium. Graphic designers are behind most of the branding you see. This can be the branded bags, menus, advertisements, and websites that we all use and see daily.
Graphic designers are not limited to designing logos, and branded packaging. They can work as visual or motion artists, or as a concept artist. These are skills that can be learned online for free.
If you opt to work from home, you become a freelance graphic designer. A successful self-employed graphic designer in Pakistan have flexible work hours and pick and choose their clients.
Many people live out their lives wondering what would have happened if they had taken the risk or made the effort when they had the chance. However, the availability of technology and easy access of information and skill coaching allows people to take risks that they couldn't before.
Now there is an abundance of information and help about how to start a business that is profitable. Many sources of support are available to guide the inexperienced.  Most of the options listed here may seem to rely on the individual's skill set, but their ongoing success will also depend on your willingness to learn and adapt to changing situations in the world.
Most of us can start any of these options provided we are willing to learn and experiment with different options that suit us.