The world is changing with the fast pace, more and more people are getting linked to the digital world. Our cars are getting solar; we can control the activities back at our home, remotely. We can keep a check on the office activities by using virtual means. Same goes for our shopping patterns, we are ordering everything we need, by using the virtual foret tricks.
However, one of the latest modifications in our way of living is done by the introduction of digital currency. This digital currency is normally named as the cryptocurrency. And here is a guide to how does cryptocurrency work and how to invest in it from Pakistan.
What is Cryptocurrency?
Cryptocurrencies in other words known as virtual currencies are very famous these days. These are the currencies or money that we cannot touch or carry with us physically like we do as of our Pakistani currency notes or coins.
Bitcoin or Ethereum the most appreciated investments these days. More and more people are investing in it. These cryptographic coins can be exchanged, sold or purchased and are unquestionable. They are also a secure form of investment and no one can rob them from you while you are walking at night in the streets of Karachi. Plus you can use it in and from anywhere in the world.
Difference between Fiat and Crypto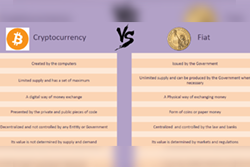 However, here an important thing to keep in mind is that there is a difference between the Crypto and Fiat. Fiat money is actually the currency that is declared as a legal tender by the government however it is not supported by any kind of physical commodity. The value of the Fiat drives from the connection between the demand and supply rather than the value of the materials of which the money is made of.
While on the other hand a crypto is not backed by the central government or any banking authority. It is decentralized as well as global and works more in the form of a bank credit card. Another point is that crypto is represented digitally and is controlled by an algorithm that deals with the management of the supply of the currency. Also, this currency is not tax bound and you do not need to pay any taxes if your own any amount of cryptocurrency.
The advocates of cryptocurrency are seeing some amazing future of the currency and are also expecting that it will replace the Euro and Dollar in coming days.
Cryptocurrency Mining and how it Works?
The traditional money we use is created by the central bank and then circulated to all other parts of the country and the world. The same way Bitcoins are mined by the BitCoin Miners.
Bitcoin miners are the people who deal with some extra tasks other than buying and selling of Bitcoin or other cryptocurrencies. These miners manage the order of the transactions and include them in the Bitcoin block they hunt. This arrangement helps the user to use a single Bitcoin again and again.
Bitcoin mining demands some high-level professional skills with specific hardware and cheap electricity and big data centres. To be a minor one needs to be highly dedicated and spend time in dealing with the matters efficiently and expertise in data management.
Cryptocurrency Market in Pakistan- An Overview
Although appreciated for a long time; the Bitcoin has gained a huge value since 2011. For those who understand the potential of the investment, today is a perfect day to make an investment.
The crypto-currency is nothing like a normal investment. The instabilities in the cryptocurrency market are far much different than other markets or even in the stock exchange. It can also be unregulated and there is a risk that it might get outlawed for some time. So better is to invest from the amount that is kept on a side in the name of saving.
There are three many reasons you must invest in the crypto-currency. These are all followed; because;
 You want to keep a safe end to your net worth, at the time when the value of Dollar falls (that is believed by many to fall this way or that, sooner or later).

You are an advocate and supporter of the social vision being this currency. This vision says of having hard and free money for the world.

You are fond of technology and understand the pattern it works with.
Top platforms to invest in Pakistan
For those who are interested in investing in Bitcoin in Pakistan, the good news is that there are a lot of opportunities to invest and earn in Bitcoin in Pakistan. Here are the two most appreciated methods to invest in Bitcoin in Pakistan.
UrduBit:
It is a Bitcoin exchange that is completely functional and is a comprehensive marketplace to buy and sell Bitcoins instantly. The platform is focused more toward serving the customers who are in Pakistan but anyone from anywhere can sign up and trade Bitcoins from the platform.
If you are making an account on the UrduBit, you will need to deposit Pak rupee and withdraw in Pak rupee into any of your local bank accounts. You will also need to verify your account for which you will need to submit the utility bills and a picture of your with your CNIC.
Due to Know Your Customer and the Anti-Money Laundering Laws, it is important to confirm your identity on UrduBit. If you do not confirm your identity, you can still trade, buy or sell the Bitcoins but you will not be able to withdraw money from any local bank.
The LocalBitcoins.com
This platform works like a classified web portal. There are a number of people on the platform who are buying and selling Bitcoin in Pakistan. The website offers some filter setting to set your personal setting to see advertisements for a specific area only. If you do not set a specific area for advertisement you will see traders from all over Pakistan. On the Bitcoin exchange, the trades can be done fast but on any classified website like LocalBitcoin.com trades are to be done manually. For this reason, it takes some time.
On such websites first you need to talk to the seller, confirm the price and then transfer the amount, once you have transferred the amount successfully, you will then get the Bitcoin to your address.
At LocalBitoins.com every seller has different requirements so better is to check their demands carefully. Also, different sellers have different payment options as some deal in cash while some prefer to use Easy Paisa. Some may ask you to send the amount to their bank accounts. You can use money transfer services like a western union or skrill to transfer the payments as demanded by the seller.
Building your profile in Pakistan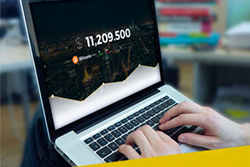 Building your cryptocurrency profile is an easy thing to deal with. You need to create your account on one of the most appreciated websites. It will allow you to process the buying and selling of Bitcoins in Pakistan and around the globe.
However, before you proceed to buy or selling any cryptocurrency, you need to verify the identity that is mostly done with the CNIC of you claiming that you are a Pakistani citizen.
Once you are done with the verification process, you can proceed as an active user in the cryptocurrency market.  However, to stay secure and make sure that your money is secure as well, you need to check all the details about the service providers.
It is also a must to know your seller and their preferences before making a deal. Remember, every seller can deal with a limited amount, check for the limit of your seller. By checking their limit to do business will help you understand if they are able to fulfill your request or not.
To make sure that you are safe or not, look if they have a good feedback from other clients. Check reviews of people who have worked with them in the past. If the reviews are good you can trust the dealing and business sense of the person.
The Bitcoin market is witnessing some major ups and downs with each passing day. Only a few people in Pakistan have an exposure and understanding to what the market is, how it works, and what potential does it hold. If you are looking to earn yourself some amazing opportunities, and proceed with a safer Bitcoin buying and selling, you need to consult the professionals only and find what tips and tricks they hold for you. Explore amazing future for you by investing in Bitcoin today.