Does your child fall sick every time there is a change in the weather?
We all know well that Children are particularly vulnerable to the effects of weather change, Seasonal changes are like clockwork, they take place every year, and every time there is a drop or increase in temperature, infections occur like cold, sore throat, flu, allergy and tummy troubles happen frequently with every change in season.
Studies have proven that weather changes are not directly responsible for the illnesses. The change in weather just provides a favourable environment for the viruses to multiply and spread. All they need is cool and dry air, and they will thrive. Though you may not be able to have control over the weather, you can protect your child by following a few simple dos and don'ts.
Do's
Eating the Right Things, The Right Way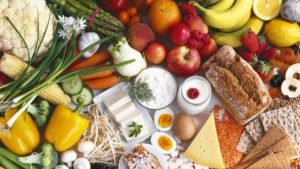 The importance of a good diet can't be emphasized enough; Children are picky eaters in general, Getting all the good vitamins and minerals into their body is a bit of a challenge, foods rich in vitamin C, anti-oxidants and zinc important for youngster growth and well-being.
Feed superfoods to your child it's best to go natural and prepare his body to fight the increased viruses during changing the weather. Give him immunity-boosting foods such as Banana, Turmeric added to milk, serve him with a healthy platter of fruit or wholesome chicken soup fruit juices high in vitamin C. Depending on your child's previous history of immunity as well as the place where you live, you may want to consider him getting a flu vaccine.
Drinking Water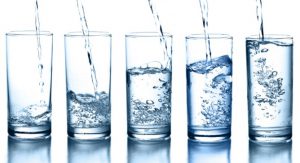 Dehydration occurs throughout the year, our bodies are made up of more than two-thirds water, if you experience 5% decrease in water levels your energy can drop by 25% to 30%, so dehydration must be treated as a serious condition, and all steps must be taken to stay hydrated.
It is as important to drink plenty of water during summers and winters both as dehydration can occur in both the seasons make sure to give your child plenty of fluids in the form of water, juice, a well-hydrated body can fight infectious diseases easily.
Hygiene

Every time your child steps out of the house, he will be assailed by infection-causing germs. Most infections are transmitted from hand to mouth. The first step to safeguard him is to encourage him to keep his hands clean by washing them.
Try to keep your child away from crowded places as in winters the more time we spend in crowded places the more you come in contact with people and increases the chances of transmission of germs and bacteria so during winters try to use humidifiers at home, avoid close Spaces to prevent exposure to bacteria and germs.
Bathing right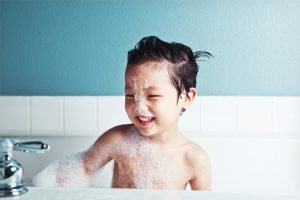 Keep track of the bath water temperature during the cold months of winter, so your child does not catch a cold. Whenever giving bath also takes proper care of the time you choose to bath your child as afternoons and mid-day are good times and a little warm as well, if you are washing their hair, ensure that it is completely dry before she steps out of the house.
Turning to herbs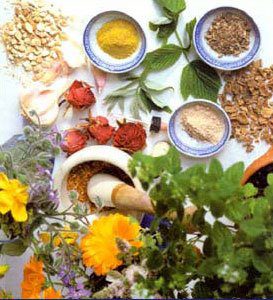 Herbs and other natural remedies are one of the best ways to keep healthy, especially during changing the weather. While turmeric, ginger and lemon are found commonly in most kitchens, also make it a practice to use honey, cinnamon and other natural ingredients regularly. They will help boost your children's immunity.
Keep honey and ginger handy: Kids love this sweet potion and will love this in place of horrible smelling cough syrups. Ginger and honey may be combined to relieve itchy throat caused by sudden weather change.
Don'ts
Processed and Junk food

This food is easy to eat, high on flavour but provides no nutritional value, making your child feel full, this will discourage them from eating healthy food. So, make it a rule of thumb to allow junk only if your child has eaten his quota of fruit or veggie for the day.
Keep away mosquitoes

Mosquitoes breed rapidly during the winters, causing diseases like dengue and malaria. Make your house mosquito-proof by fixing nets on all the windows and other entry points. Make sure there is no stagnant water around the house, use mosquito repellant on children when going out as you will more mosquitoes around you in winters due to lack of breeze.
Sedentary lifestyle

Being active will help your child develop immunity and get stronger. It will help your child fight most illnesses, including the seasonal ones. So, gently nudge your child to go outdoors regardless of the season. Encourage her to play their favourite games and be active.
Being adaptive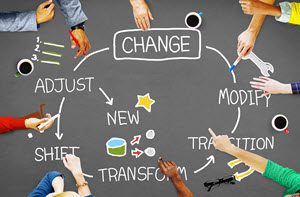 Protecting your child from the vagaries of the weather and making him to sensitive may not serve the purpose in the long run. Expose them to the changes in climate, allow them to get wet in a shower once in a while or to play in the sun occasionally and you'll find them developing the resistance to diseases.
The changing seasons are a thing of beauty. The human body can adapt to these changes. The next time a seasonal change comes along, don't panic. Follow these dos and don'ts, and you'll sail through without falling ill. Mark Twain rightly said, "Climate is what we expect, the weather is what we get". Being prepared for changes and being knowledgeable is the right way of facing weather changes, which are beyond our control. Follow the above tips and keep your child protected against the challenges of changing the weather. Exercise, eat well and be happy – the mantra to keep fit!