Pakistan's automobile industry has gone through a massive change in recent times. Global brands are lining up to invest billions to cater to the rising demand for vehicles in Pakistan to cater to the need for ever-increasing demand of the people of the country. Tax incentives via the Auto Policy 2016-2021 have also turned Pakistan into a lucrative car market with a broad customer base.
There has been a steady growth in the percentage of the cars being bought every year in Pakistan a positive trend of 10 to 15% in the number each year increases of people buying a car new and used cars both.
Many of the reports and data suggest that Pakistanis love to buy used cars being cost-effective and even getting an imported car model with an advanced system in the price of a new Honda or Toyota, although these two ranks among the topmost favorites when It comes to buying a sedan.
Owing a vehicle is major milestone in an individual life, it's an asset that requires sweat and blood to be owned, so when you buy a car you see all features it has to offer plus the cost you have incurred to maintain that vehicle, some cars in the markets may not be very expensive but the cost of repair and maintenance acts as a deterrence to procure such car as it has a tendency to convert itself from an asset to a liability, if the situation arises.
The topmost brands which majority of the consumers prefer are Toyota, Honda, Suzuki and the imported cars which include environmentally friendly and fuel-efficient cars like Mira, Days, Passo, MOCO etc. these are stylish, comfortable and equipped with features and have a 660CC engine that is pocket friendly but with a sour point of being that's its spare parts are usually difficult to find and very expensive to replace when need be.
The most favorite cars of Pakistanis are:
Toyota Corolla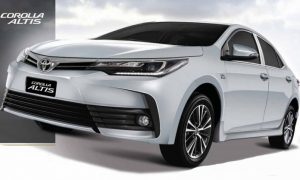 Toyota Corolla was launched in Japan in 1967 and in 1993 Toyota Indus Motors launched Corolla for Pakistani Consumers.
It's the most popular sedan of all time, with thousands of unit sold of each variant, depending on the liking and need of the consumer. The existing Corolla is available in several variants like Xli, GLi, Altis and Altis Grande.
The Toyota Corolla is a sturdy, reliable and easy to maintain the car as compared to other cars in its league, hence being one of the top choices of car owners who like style and comfort in one.
Check out Toyota Car Insurance Plans
Honda Civic
The first Honda Civic was introduced in Japan in 1972. In Pakistan, this car was introduced in 1994 by Honda Atlas Cars. The tenth-generation of Honda Civic is considered as the most highly featured in its league.
Currently, In Pakistan, there are 2 versions w1.8 Litre and 1.8-Liter VTI Oriel. However, globally, there are EX-L, EX-T, EX, and LX variants.
Honda Civic offers one of the smoothest drives a driver can dream off, being the sedan it offers its consumers a luxurious feel along with great fuel mileage and excellent road grip. Toyota Prius and Toyota Corolla Altis Grande are among the competitors of Honda Civic 1300 cc 2019.
Every year it sells thousands of units, a little lesser than Toyota Corolla due to its unit cost price and the expense required to maintain it.
Honda City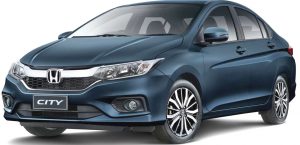 Honda city was launched in Japan in 1981. Honda Atlas Pakistan launched this car in 2000 for the Pakistani market. Honda City is currently available in three variants: 1.3, 1.5 and Aspire 1.5.
Honda city being a sedan is great for a family who loves sedan, a little less in cost than Honda Civic, it's a go-to car for Honda lovers, who love a great combination of class and comfort.
Check out Honda Car Insurance Plans
Suzuki Mehran/Alto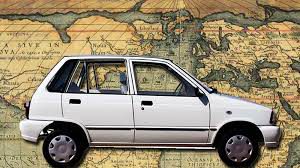 Despite all the hate that Mehran receives, it still manages to retain its annual sales and comes in as the second most popular car. Since long
In 1984, Suzuki Japan introduced the second-generation Alto (Mehran). Pak Suzuki Mehran has a three-decade-old design and still comes with nearly the same look and features as the original one, which was introduced in 1989. Mehran was available in two variants: VX and VXR.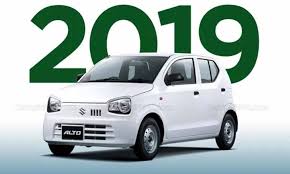 Recently the decades-old Mehran, also claimed on the lighter tone "Pakistan's National car" has been replaced with Alto. New design and features, Alto has an engine of 660CC with advance features and look. It's yet to be seen how this variant of Mehran performs in comparison to its decade's old Successor.
Suzuki Wagon R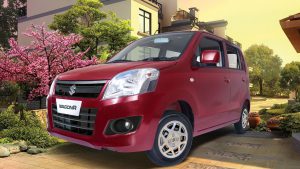 The Suzuki Wagon R is a Kei car produced by the Japanese manufacturer Suzuki since 1993. Pak-Suzuki launched the new Wagon R in 2014. It comes in two variants: VXR and VXL.
Suzuki WAGON R has a feel of a proper family WAGON which has comfy seats, good interior and elegant design.
Check out Suzuki Car Insurance Plans
Suzuki Cultus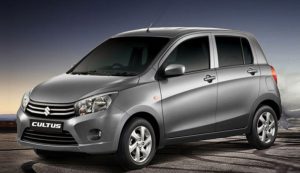 The Suzuki Cultus is a supermini car produced by the Japanese manufacturer Suzuki in 1983. Currently, it is available in three models: VXR, VXL, and Auto Gear Shift.
Cultus has been recently launched with a new shape and model which has a more luxurious and classy feel to it, Cultus has always been a very popular car with its low maintenance cost and good average fuel is a car for all roads and seasons.
Buying a car and maintaining it are two different chapters, so when you buy a car always remember the first thing to do is to get it insured comprehensively, don't think that it's an additional cost but remember it is a cover for your risk. If getting comprehensive insurance is a big load for your pocket at the moment than at least get your three imminent risks covered, which is third party liability, theft and total loss.
These are the few favourite cars, we know the Pakistani love, which is your go-to-vehicle, let us know in the comments below: